White Men Feel Stricter Gun Laws Are Attacks on Their Masculinity, Study Says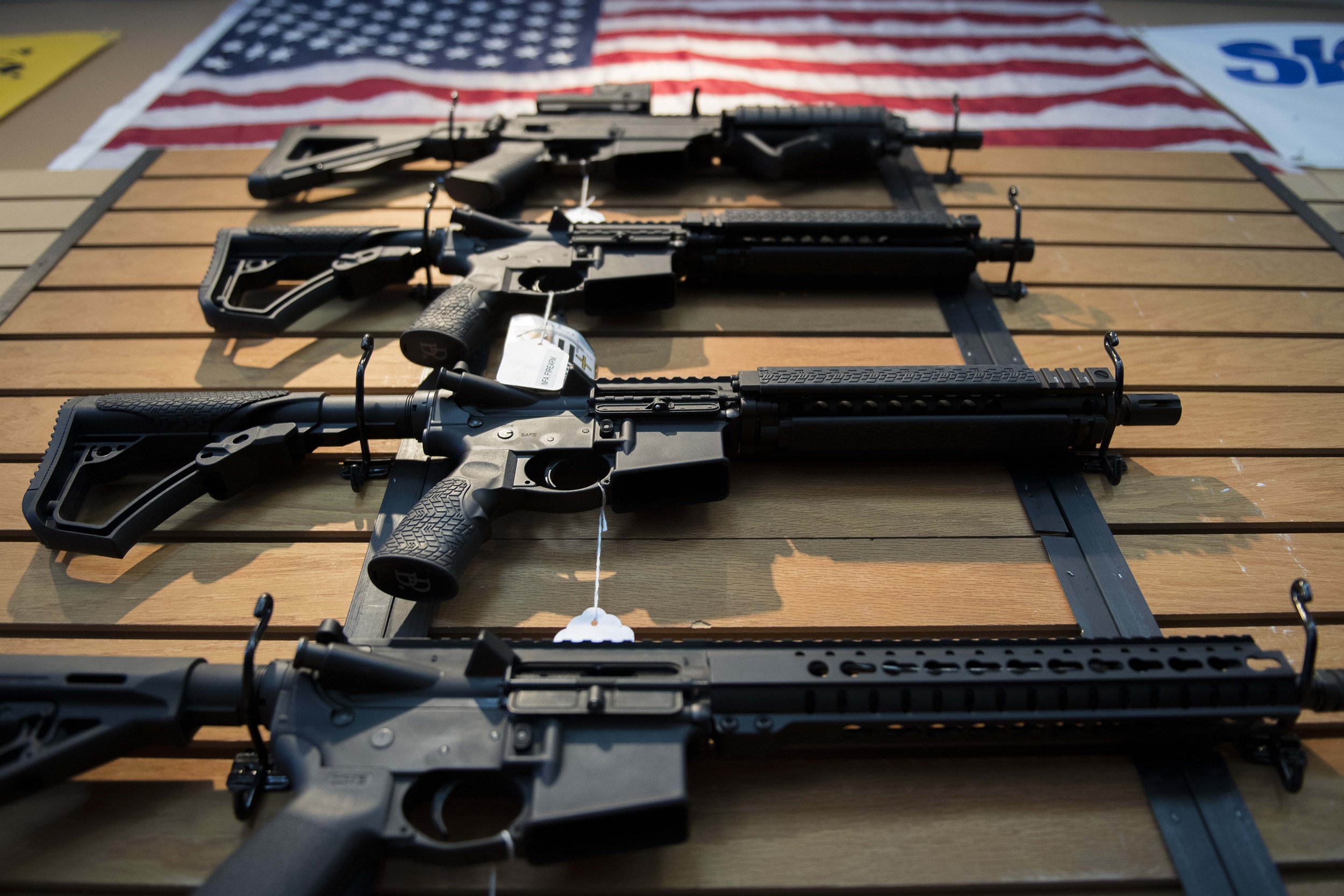 There's no doubt America is obsessed with guns. It's evident by the jarring 300 million firearms available in the nation, but where does the infatuation come from?
Two researchers recently found that when examining men who are going through financial problems, many of their passionate views about firearms derive from a sense of "empowerment"—and they feel stricter gun laws are an attack on their masculinity.
The study by Baylor University sociology professors Carson Mencken and Paul Froese found white men who own firearms and have lost financial stability, or think they soon will, find moral and emotional solace in their guns.
Other demographic groups, such as women and nonwhite males, don't place as much importance on guns, the study shows. The professors also found that gun owners on average are typically white, male, married, older and living in rural areas.
"Gun control for these owners has come to represent an attack on their masculinity, independence and moral identity," Froese said in a statement.
Froese said this belief wasn't as prevalent in religious white men, who instead feel their guns are "sacred," but aren't as attached as their non-practicing counterparts.
Though some found tighter laws to be a dig at masculinity, about 90 percent of gun owners wanted expanded gun safety laws, the study found.
Researchers, unsurprisingly, found gun owners are typically more conservative. They are also more "alienated from society," the study found.
But Froese said the issue of how Americans view gun ownership is complicated and not something that is automatically linked to being conservative.
"Americans' attachment to guns is not explained by religious or political cultures," Froese said. "It's not just money from gun manufacturers shaping gun legislation. It is the cultural solidarity and commitment of a sub-group of Americans who root their identity, morality and patriotism in gun ownership. This is gun culture in action."