White Mississippi Official Says Slavery Made Black People 'Dependent'
In criticizing calls to remove Confederate monuments, Lowndes County Supervisor Harry Sanders said the dependency black people developed during slavery is still present today.
On Monday, Lowndes County supervisors voted along racial lines to keep a Confederate monument in front of the county courthouse.
Since slavery was abolished more than 150 years ago, Sanders, who voted against the motion to move the monument, asked The Commercial Dispatch why it was still an issue. He said Japanese-Americans aren't "all upset" about the internment camps during World War II because they assimilated into the country and are "doing fine." The only people to have "problems," Sanders said, were African-Americans, and he offered up a reason why.
"In my opinion, they were slaves. And because of that, they didn't have to go out and earn any money, they didn't have to do anything," the supervisor said. "Whoever owned them took care of them, fed them, clothed them, worked them. They became dependent, and that dependency is still there. The Democrats right here who depend on the black vote to get elected, they make them dependent on them."
His comments drew outrage and people called for him to step down as board president or resign entirely. Sanders told the Clarion-Ledger that he understood how his comments could be perceived as racist but said that's because of the way "they put it in the newspaper."
He added that his comments were off the record and the quote wasn't the way he said it but "that's OK." Despite his complaints with how his opinion came to light, Sanders took ownership of it, saying, "I'm not going to stand and run from it, hell, it's what I think."
Peter Imes, the publisher of The Commercial Dispatch, told Newsweek they don't print off the record comments and they stand behind the reporting.
Newsweek reached out to Harry Sanders for comment but did not receive a response in time for publication.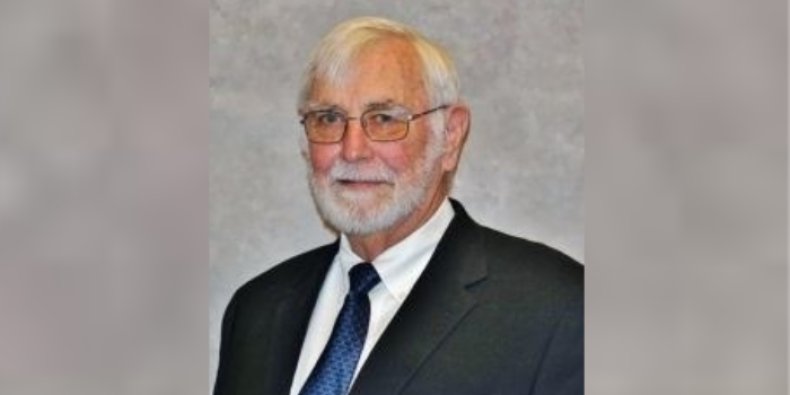 Supervisor Leroy Brooks put forth the motion to relocate the monument to the Friendship Cemetery, where both Confederate and Union soldiers are buried. He told The Dispatch that the monument reflected poorly on the United States, where all citizens should be considered equal. Brooks added that he wasn't trying to change history, a common defense of keeping the monuments erected. Instead, the intent of moving the statue was to "rechannel some things that are offensive to people."
The monument was erected in 1912 and bears the inscription, "In honor of the soldiers of Lowndes County who nobly dared life and fortune in defense of the southern confederacy." Sanders told The Dispatch moving the statue doesn't "solve any problem" and failing to be reminded of "some atrocity that happened" yields to the tendency to forget, causing history "to repeat itself."
Advocates for removing the statues or moving them to places where additional context can be provided say they glorify a dark era of America's history and are insensitive to the black community. Some have also compared keeping Confederate monuments erected to memorializing Nazi leader Adolf Hitler with a statue.
Since Floyd's May 25 death, protesters have torn down Confederate monuments in states in the eastern and southern parts of the U.S. State and local officials are reassessing monuments in their own areas and Speaker of the House Nancy Pelosi called for Confederate figures to be removed from the Capitol and their names taken off military bases.
Regardless of Sanders' feelings on moving–or not moving–the monument, Brooks told the Clarion-Ledger that he doesn't have the right to make racist remarks. He wondered what kind of person would insult black people in the manner he did and diminish them to the "point of nothingness."
"If we were in a large city and an elected official says something like that, they would probably destroy the courthouse," Brooks said.