White Nationalist Leader Posts Pictures at White House, Says He Was Just on Public Tour
The leader of white nationalist group Identity Evropa posted pictures at the White House on Wednesday.
Patrick Casey, the executive director of the organization, which helped plan last year's deadly white nationalist rally in Charlottesville, Virginia, posted images showing himself wearing a suit on presidential grounds.
The White House told The Guardian that Casey had visited during a mass tour that took place on October 20 and 21.
"He was one of more than 25,000 people who came to the White House Fall Garden Tour, which is open to the public. Free tickets are made available to anyone who wants to attend," press secretary Sarah Huckabee Sanders said.
After his initial post, Casey offered a similar explanation of the pictures, writing "I attended the White House during a tour, for which tickets are freely available to the public. I would, though, like to thank @jaredlholt, @JGreenblattADL, @jaketapper, and every other guillible, histrionic loser for the free advertising!"
Casey's post came the same day President Donald Trump erupted at a reporter who asked whether his use of the term "nationalist" emboldened white nationalists. Casey describes himself as an "identitarian," "nationalist" and "patriot" on Twitter.
Identity Evropa has openly espoused white supremacist sentiments while denying that the group is racist, according to the Southern Poverty Law Center.
"I think one of the major books that got me started was David Duke's My Awakening, and I think from there the rest was really history," the group's founder, Nathan Damigo, said in 2016, citing a book written by a former Ku Klux Klan Grand Wizard.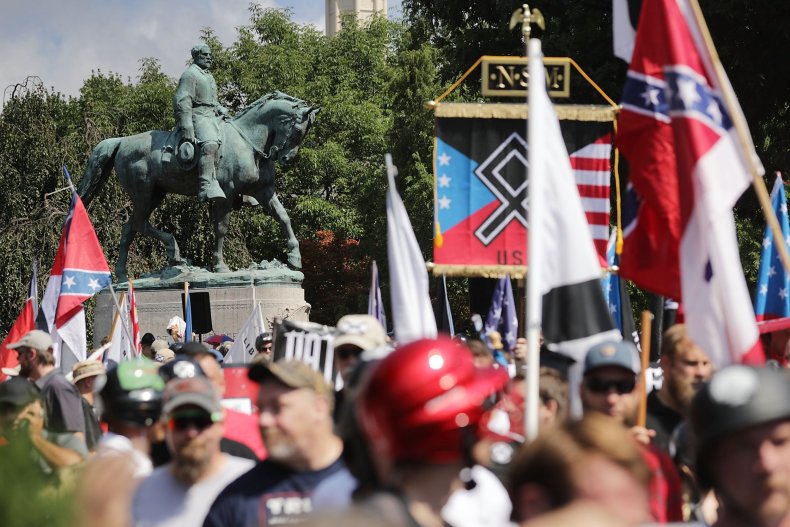 Eli Mosley, who briefly took control after Damigo left, has freely used racial epithets. In a March 2017 statement that was an attack on African-Americans, Central and South Americans and Jews, he said, "I work in HR firing ni****s and sp**s all day. Before that, I was in the army and I got to kill Muslims for fun. I'm not sure which one was better: watching ni****s and sp**s cry because they can't feed their little mud children or watching Muslims brains spray on the wall. Honestly both probably suck compared to listening to a k**e's scream while in the oven."
The New York Times reported that Mosley never actually deployed to the Middle East, as he had claimed.
Since the Charlottesville rally, Identity Evropa has attempted to change its image. "After Charlottesville, Identity Evropa is less interested in being associated with the "alt-right" and, according to Casey, would be portraying themselves more as a specifically identitarian organization than an alt-right one," the SPLC said. "Casey's revamp is aimed at mainstreaming identitarianism and appealing to "normies" outside the white nationalist movement."