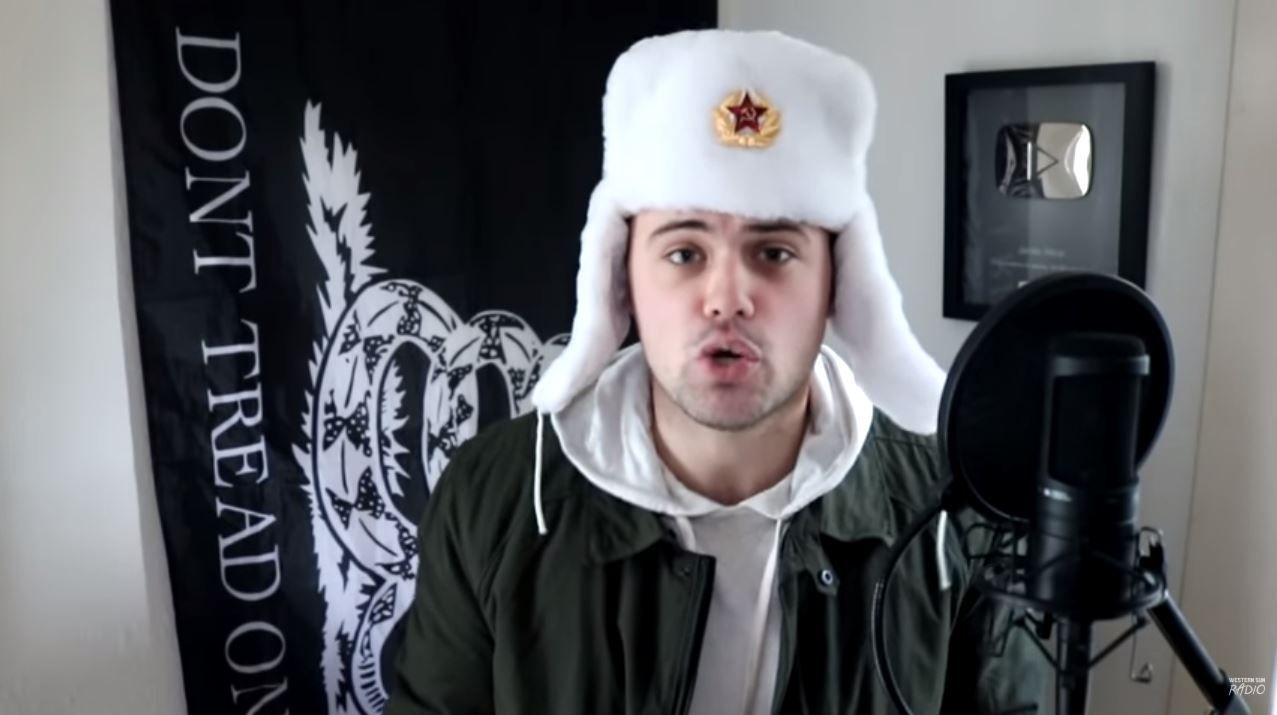 A GOP committee in Washington state has voted to kick out an openly fascist podcaster who advocated infiltrating Republican organizations to his listeners.
James Allsup, a 22-year-old member of the white nationalist organization Identity Evropa, was first reported to have fascist links by the Daily Beast website.
Read more: Alt-Right hijacks "gritty" Philadelphia flyers mascot in Nazi, conspiracy theory memes
Allsup, who marched with the neo-Nazi group during the 2017 Charlottesville Unite the Right rally, was elected, unopposed, as a precinct committee officer in Washington state's Whitman County earlier this year.
However, seven months after he was elected to the county's Republican committee and his true political ideals became known, Allsup was effectively removed from the post, according to local press.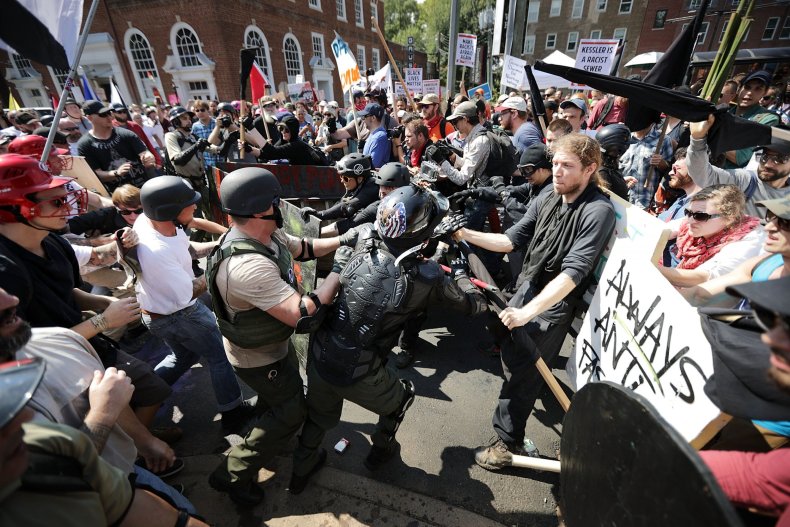 Washington state law specifies that precinct committee officers (PCOs) manage local affairs for their relative parties as elected officials. While the role does not carry a large mandate, the officials can use the platform as a position of influence in their communities and voice their views.
It is the kind of role Allsup, who is also active on YouTube, called on his listeners to target in a bid to bring mainstream Republican bodies to the far right. Speaking on an Identity Evropa podcast he said aspiring facists should get together with three or four right-wing, non-Jewish partners and take over "your school's College Republicans group and move it to essentially being an alt-right club."
Once Allsup's true political motives became known, some local Republicans distanced themselves from him and sought to remove him from his PCO role. However, one local GOP leader, the chair of a neighboring county's Republican committee, said Allsup had been "label lynched," and looked to rehabilitate him in the eyes of locals.
A compromise was eventually reached by those oppsed to the alt-right activist to effectively render him toothless within the Washington State GOP establishment. In a meeting Saturday, the Whitman County Republican Central Committee ruled it could not remove the Charlottesville marcher's title because he had been elected to the post. However, the group unanimously voted to end his membership and privileges. Allsup will remain in his PCO post until the body's next election but without proper affiliation, he has no meaningful power in the committee.