Charlottesville Rally Marcher Is Now a Republican-Elected Official as More White Nationalists Run for Office Than Ever Before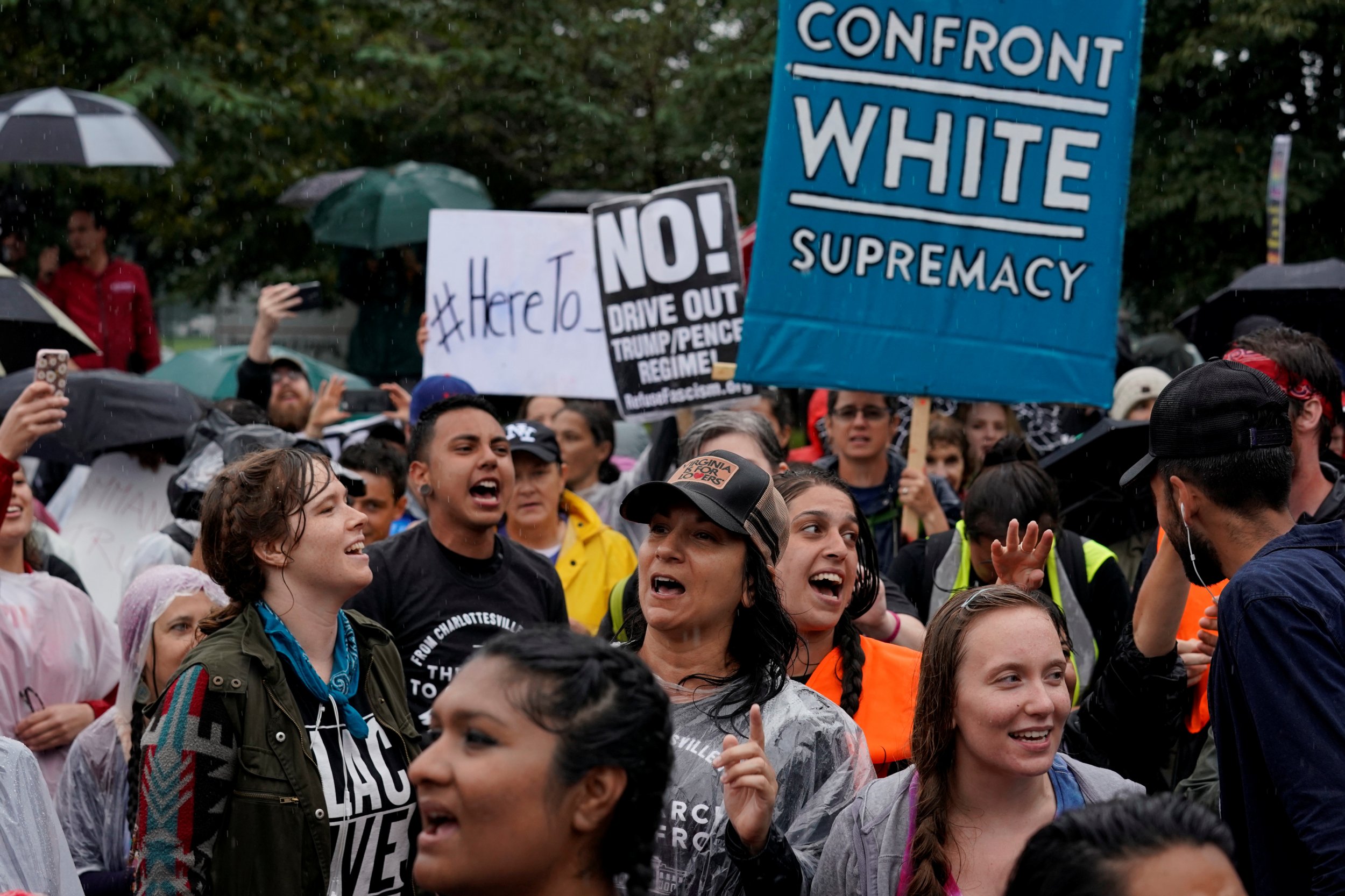 Last summer, James Allsup was marching alongside a "pro white" group in Charlottesville, Virginia, during the white nationalist rally "Unite the Right." Now, he is an elected official representing the Republican Party in Washington state.
The 22-year-old went unchallenged for four days before becoming the precinct committee officer for Spokane-area Whitman County, according to an article by The Daily Beast.
His position will allow him to elect party leadership, and he will be the primary information source for voters in the neighborhood to get involved with local elections. In addition to helping people register to vote, Allsup will help promote party politics by distributing campaign and literature.
The Whitman County GOP Facebook page recently posted that precinct committee officers are the "backbone of the Republican Party" and can be a "positive influence" in the community.
This is not Allsup's first experience in the political sphere. He previously served as the president of the Washington State University College Republicans, where he organized a Trump border wall demonstration and table events about the dangers of undocumented immigration. He resigned from the position after he was identified in photos taken at the Charlottesville rally in 2017, according to the Seattle Times.
Allsup's far-right views landed him 24,000 followers on Twitter, but the social media site shut down his account citing that he has violated its term of use policy by supporting a white nationalist agenda.
The Washington State Republican Party Chairman Caleb Heimlich criticized Allsup's appointment, telling The Daily Beast that the party has "condemned this hateful ideology before, we condemn it today, and will continue to condemn it in the future."
Allsup is not the only white supremacist to run for office in recent months. According to several news reports citing data from the Southern Poverty Law Center, there are at least eight white nationalists currently running for office across the country.
Arthur Jones is one of them. In March, he won the Republican primary in Illinois' third congressional district. On his campaign website, he has a page titled "Holocaust?" where he denies that six million Jews were killed in World War II, stating that it is "the biggest, blackest, lie in history."
The Republican National Committee (RNC) has repeatedly denounced white supremacy, and after the Charlottesville riots it passed a resolution condemning the violence and hate speech of the rally's participants and called their actions "abhorrent."
In response to Allsup's unopposed victory, an RNC spokesperson told The Daily Beast that there is "no place" for hateful and racist views in the Republican Party.