White Nationalist Richard Spencer's Podcast Co-Host is Secretly a New York City Hypnotherapist and Professor
A New York City college professor and hypnotherapist has been outed as the secret co-host of white nationalist Richard Spencer's podcast.
Right-wing extremist and podcast host "Josh Neal" was revealed to be the secret identity of a sometime college psychology professor, hypnotherapist and musician named Joshua Dietz. As "Neal," Dietz hosted a podcast called No Apologies and was a co-host on Spencer's show The McSpencer Group, along with other far-right content espousing views that align with the ideals of white supremacists.
Spencer gained notoriety as an alt-right leader in the lead up to the 2016 election of President Donald Trump. Spencer was caught on video giving a Nazi salute as he and a like-minded crowd chanted "Hail Trump." After Trump's election, he urged supporters to "party like it's 1933," an apparent reference to the rise of Nazi leader Adolf Hitler. He also gained national media attention after being punched in the face during a televised interview.
Dietz's association with Spencer appears to have led to his unmasking by fellow white nationalists. In recent times, Spencer has soured on Trump, which has resulted in pro-Trump adversaries within the alt-right movement targeting him and associates, "doxxing" Dietz in the process.
Using his legal name, Dietz is said to have been an "on again and off again" college psychology professor, although he does not currently appear to be employed as one. He also seems to have run a Brooklyn-based hypnotherapy clinic called "Tranceformation."
"Neal" has been active in the so-called "men's rights" movement, and in 2018 he released a book titled "I Love to Travel" and 10 Other Things Men Never Want to Hear: The Politically Incorrect Guide to Dating.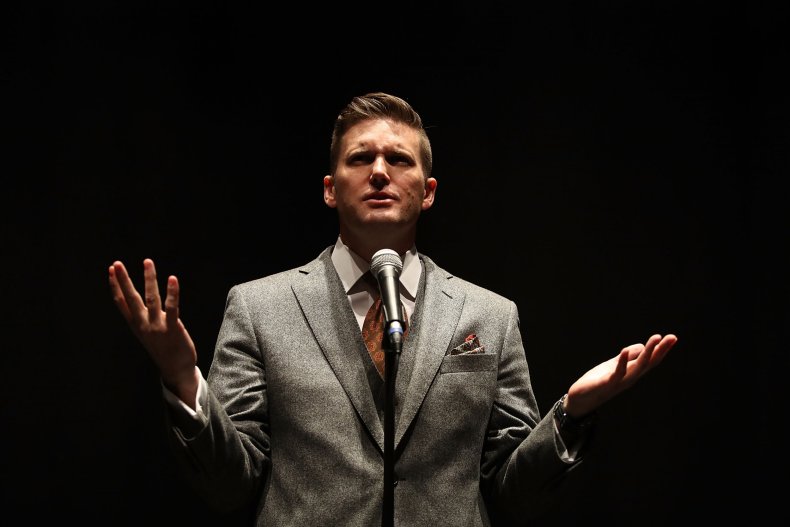 An article attributed to the alter-ego appears on the misogynist blog Return of Kings, which describes itself as "for heterosexual, masculine men" only, and warns "women and homosexuals are strongly discouraged from commenting." In the article, the author warns men to not date "dog moms," women who feel a strong connection to their pet dogs and therefore allegedly constitute a "tragic" example of "what our culture has done to the feminine instinct to nurture."
In addition, Dietz is a guitarist who allegedly hosted a series of now-deleted videos and livestreams promoting the history of "white music" which he is said to have claimed was superior to "black music," according to antifascist website It's Going Down, which broke the news Tuesday.
Until very recently, Dietz performed under his legal name as the guitarist for Jimmy and The Band, a New York rock group featuring a progressive public image and an openly gay singer, who appear to have been unaware of the Dietz's alleged secret identity and activities. He has since been dismissed from the group.
"This is not what Jimmy and The Band is about. We strongly and unequivocally repudiate nazism, racism, white supremacy, antisemitism, sexism, bigotry, or any other forms of prejudice and hatred. This is not who we are. We believe in love and acceptance of all people," says a statement from the band posted to Twitter.
Since his unmasking, videos featuring "Neal" and social media accounts belonging to Dietz have mostly been deleted from the internet, although some videos remain online as of this writing.