White Nationalist Sentenced to Life Without Parole for Oregon Stabbings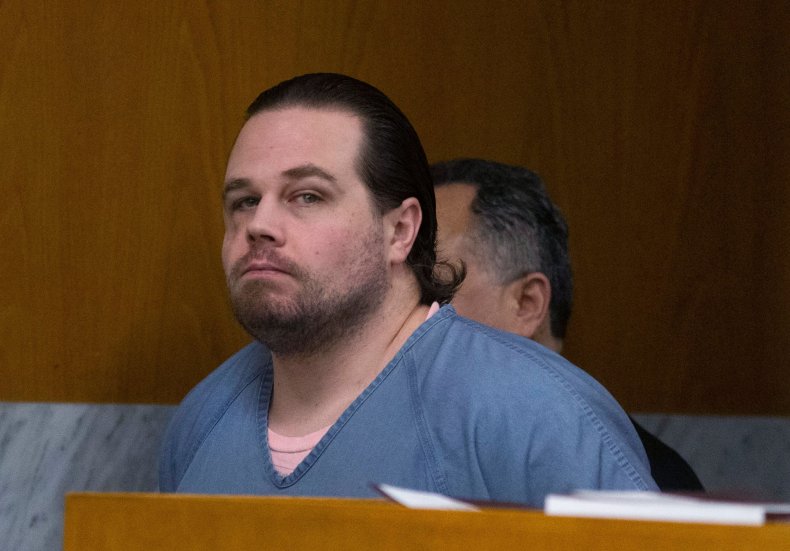 A white supremacist was sentenced to life in prison without the possibility of parole on Wednesday, months after he had been convicted on murder charges following a train stabbing attack in Portland, Oregon that left two people dead and another critically injured.
Multnomah County Circuit Judge Cheryl Albrecht handed out two consecutive life sentences to Jeremy Christian, 38, who had been convicted on 12 charges related to the attack in February. Albrecht said that the sentence was given during "a time of reckoning... of our racist and discriminatory past."
Christian stabbed three men in their necks on May 26, 2017, after they tried to intervene as he was engaged in a racist and xenophobic tirade against two Black teenagers, one of whom was a Muslim wearing a hijab, on one of the city's MAX light rail trains.
The attack resulted in the deaths of 23-year-old Taliesin Namkai-Meche and 53-year-old Ricky Best. Micah Fletcher, now 24, survived his injuries. Christian was also sentenced to 20 years for Fletcher's attempted murder.
Fletcher testified that the attack had resulted in deep psychological wounds, in addition to physical wounds, during the sentencing hearing. He said he has been left with recurring nightmares, along with debilitating episodes of anxiety during his waking hours.
"This ubiquitous now, this is in every aspect of my life," Fletcher said. "I basically spend the first 30 seconds of every event and area I enter trying to figure out how easily I could die."
Christian, who was described by The Portland Mercury as "a known white supremacist," blamed his victims and the "liberal" atmosphere of the city during the trial, complaining that "Portland cannot even tolerate a little free speech" before the sentencing. He also invited Fletcher to "feel free to write me in prison."
One day before the fatal attack, police responded to a complaint from Demetria Hester, a Black woman who said that Christian had thrown a Gatorade bottle at her face and threatened her life after he was confronted over racists remarks and demands that Muslims, Black people and others leave "his country."
Hester testified in a sentencing hearing on Tuesday, prompting Christian to be ejected after he launched into an outburst that saw him use derogatory language as he angrily shouted that he "should've killed" her. He was placed in a separate room linked to the courtroom by video for Wednesday's hearing.
Previous court proceedings featured several other outbursts from Christian, who proclaimed himself a "patriot" as he raged about his "free speech," made racist remarks and repeated far-right slogans like "death to Antifa."
The families of Namkai-Meche and Best have mounted civil lawsuits against the city of Portland and TriMet, the public agency responsible for the MAX trains, for failing to arrest or ban Christian from riding the trains after his attack on Hester.
Christian's defense attorneys argued that sentencing him to a "true" life sentence was unconstitutional under Oregon law, suggesting that he could be sentenced to life with a minimum of 30 years instead. They are expected to appeal the sentence.
Newsweek reached out to Christian's lawyers, who declined to comment.
Update 6/25, 5:22 p.m.: This article has been updated to reflect that Christian's attorneys declined to comment.