White Nationalist Website VDare Thanks Fox News Host Tucker Carlson for Support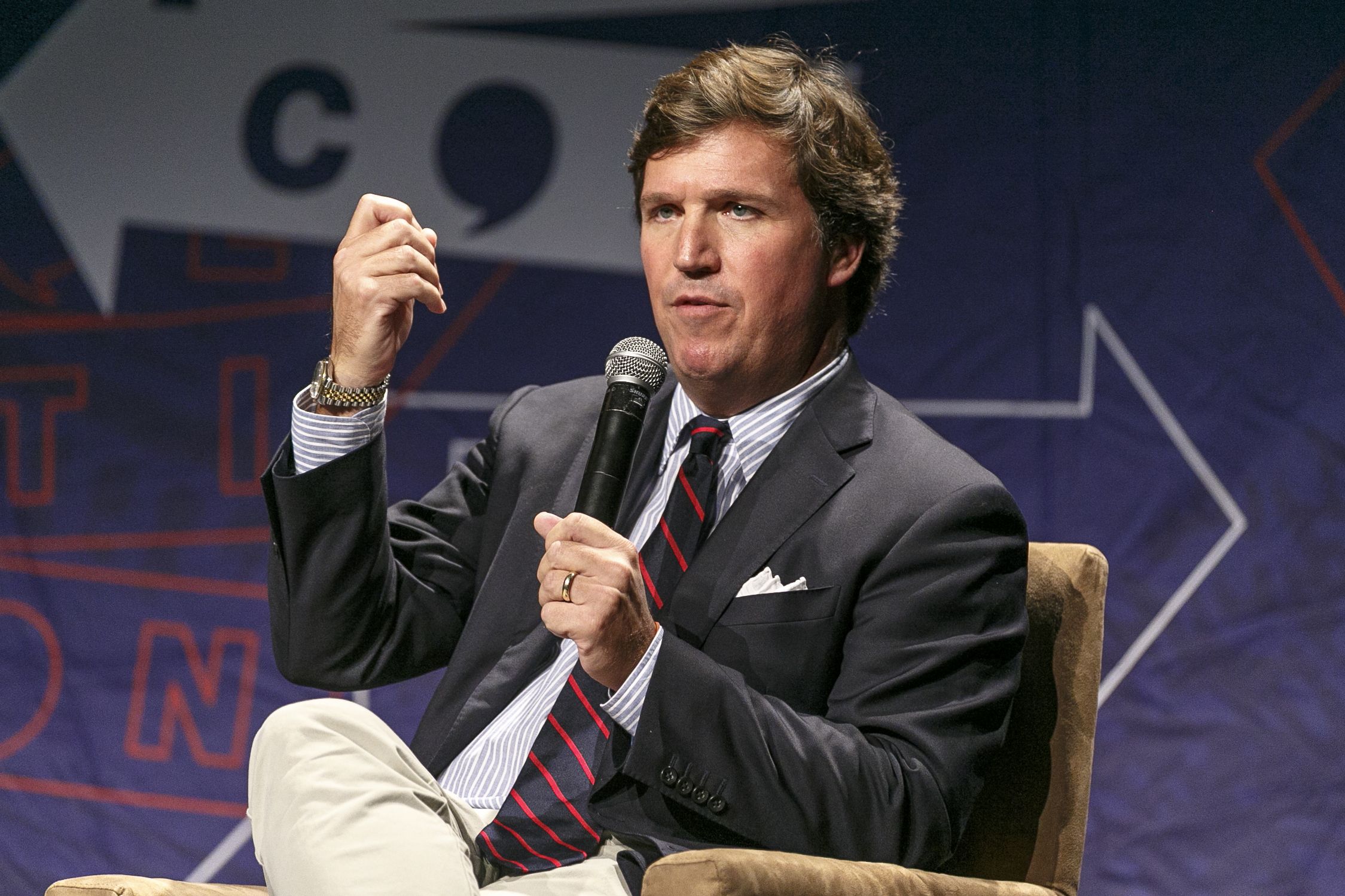 A website that regularly publishes articles promoting anti-immigrant and white-nationalist sentiments thanked Fox News host Tucker Carlson for defending it in a segment that ran Tuesday.
Carlson said PayPal's decision to ban figures including right-wing conspiracy theorists signified that the left has "allied with big corporations to make it impossible for people who say the wrong things to make a living in this country."
Taking aim at PayPal CEO Dan Schulman, Carlson said, "Last year PayPal banned Alex Jones from using its platform for saying things they didn't like. They've also banned anti-Muslim activist Laura Loomer, the publication VDare and a number of other people and organizations whose speech they believe should be silenced. Schulman admitted that his company takes guidance on who to ban from Southern Poverty Law Center."
VDare responded on Twitter with a post reading, "Thanks To Tucker Carlson! Tucker Calls Out PayPal For Deplatforming, Names http://VDARE.com Among Victims."
Carlson's remarks mirrored frequent right-wing claims about the Southern Poverty Law Center (SPLC) and came a day after Breitbart News published an article titled "PayPal CEO admits partnership with far-left SPLC to blacklist conservatives."
The Breitbart piece noted a quote Schulman made to The Wall Street Journal in an article published Sunday. The PayPal leader told the paper, "There are those both on the right and left that help us" find users or websites that might be infringing PayPal policy. "Southern Poverty Law Center has brought things."
Conservative figures regularly refer to the SPLC, which tracks hate groups and figures, as a "far-left" organization.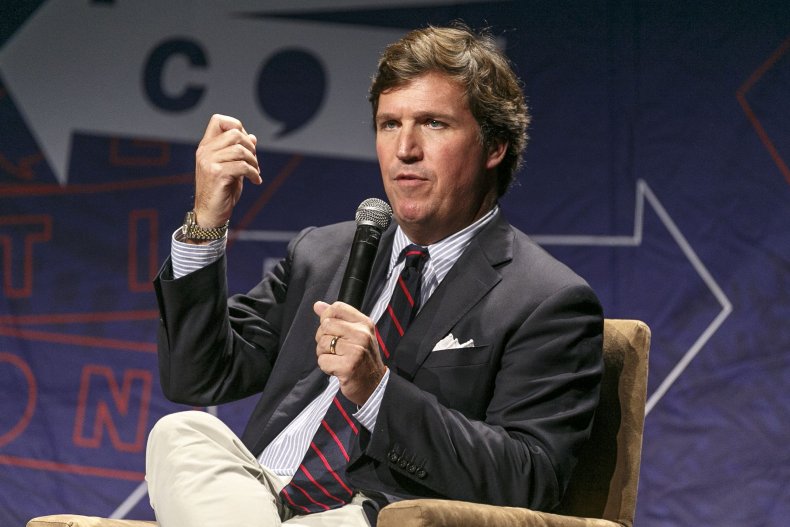 Carlson regularly figures into articles published on neo-Nazi sites like The Daily Stormer and has faced accusations of promoting white supremacy. MediaMatters has compiled a timeline of incidents the website says shows "Tucker Carlson's descent into white supremacy."
The compilation notes that the host has referred to migrants flowing into Europe as an "invasion," criticized tech companies that banned white supremacists and hosted Tommy Robinson, the founder of the English Defence League, a far-right, Islamophobic group .
Carlson has dismissed the criticism. While speaking to Playboy last year, the Fox host was asked, "Does it bother you when a neo-Nazi website like the Daily Stormer calls you 'literally our greatest ally?'"
Carlson responded by saying that he had never met a white supremacist. "I'm 49 years old and I don't think I've ever met a white supremacist. I've been to every state at least twice. I've traveled a lot and talked to everyone. I talk to every Uber driver and every bartender and every lady dropping off the dry cleaning. I talk to everybody all the time. I've never met anyone who's like, 'I want a white ethno-state,'" he said.