White People Are Tweeting About Their Own Privilege With the Hashtag #CrimingWhileWhite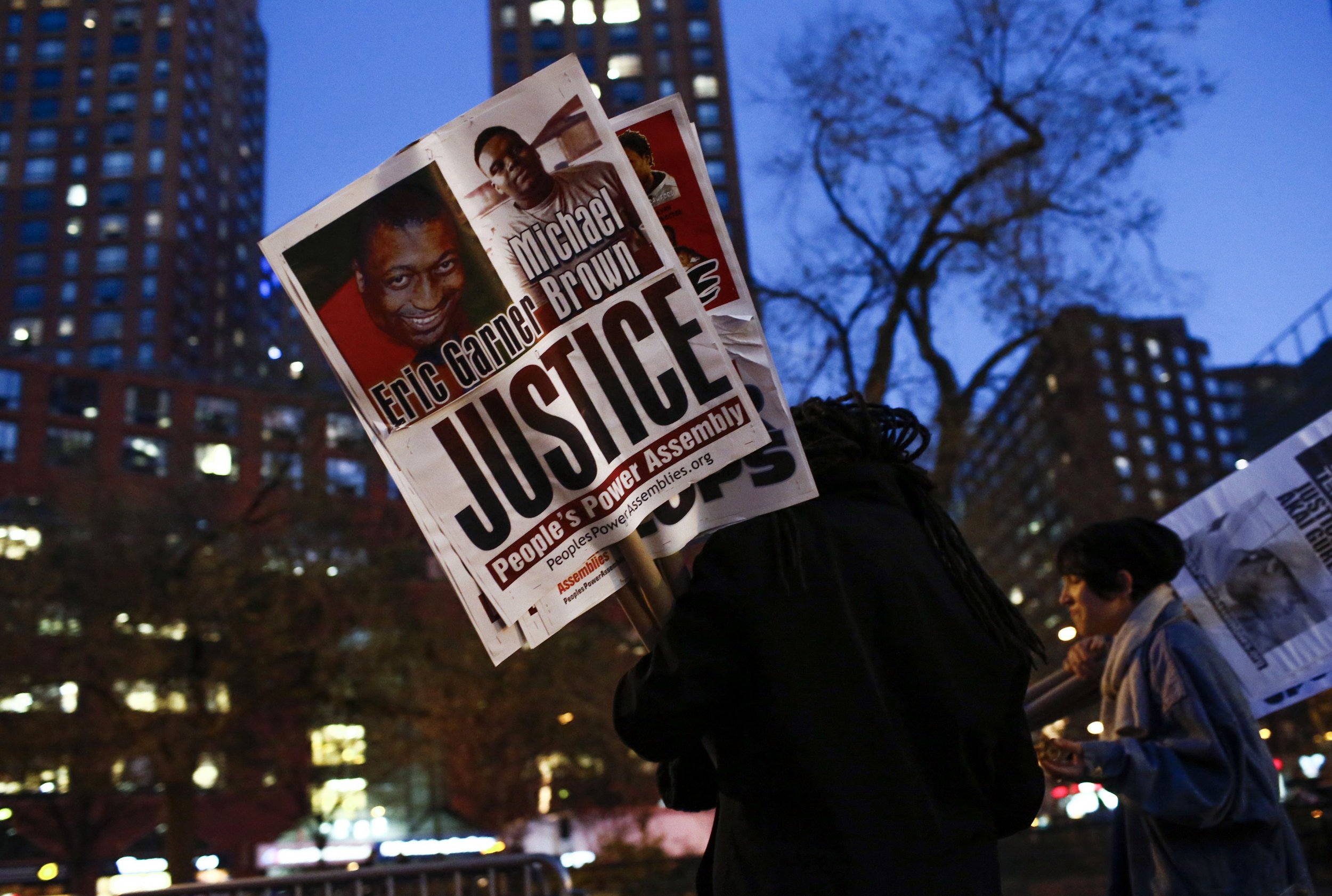 The anger and protest following Wednesday's lack of indictment for a New York City police officer who choked to death 43-year-old Eric Garner has produced a curious hashtag on Twitter. #CrimingWhileWhite—a play on the expression "Driving While Black"—is a glimpse at how white people recognize and come to grips with their own inherited privilege, particularly in interactions with law enforcement.
It shouldn't be a surprise: white people tend to get off with minimal punishment, if any, and are disproportionately not the victims of police violence and brutality. Here's a small glimpse at the tweets:
At best, it forces white people to confront their own complicity. At worst, it amplifies white voices and crowds people of color out of a national conversation that's ostensibly about the violence they experience at the hands of police. (Remember Nate Silver and the burrito?)
It's one of several notable hashtags that has gone viral in the wake of Wednesday's decision. Others include #AliveWhileBlack and #ICantBreathe, which were Eric Garner's final words.
NYPD Chief Joanne Jaffe's own attempt to start a #Wehearyou hashtag was less successful: