White People Will Be Outnumbered by Hispanics in Texas Within 5 Years, New Census Data Indicates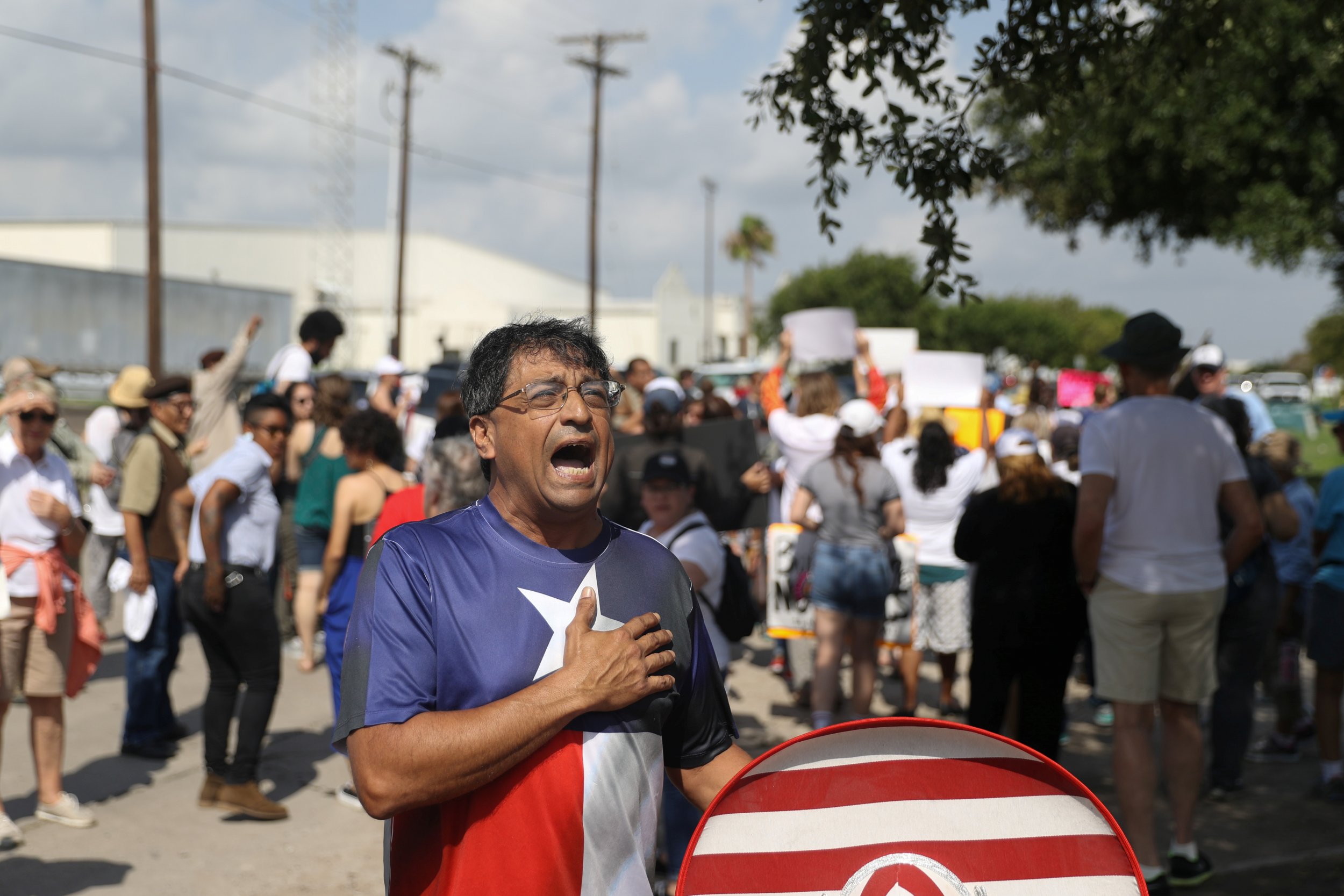 Hispanics will overtake non-Hispanic whites to become the largest population group within five years, according to new data from the U.S. Census Bureau. Texas added 234,000 Hispanic residents in 2017, more than any other state in the country, to take the Hispanic population total to 11.2 million.
Those numbers represented a flattening out of recent increases, however, leading experts to push back their estimate for when Hispanic will become the largest group in the Lone Star State.
"We had projected that the Latino population would exceed the white population by 2020 and that's probably not going to happen," demographer Lloyd Potter told the Dallas Morning News, adding that the shift was now expected to happen in 2022.
The overall shift is as a result of migration as well as a generally higher fertility rates. Across the United States, Hispanic population growth peaked at 4.2 percent in 2001. But, amid slowing immigration and declining fertility rates, that growth flattened out to 2 percent in 2017, according to the Pew Research Center. Still, Hispanics continued to be the race or ethnicity with the largest contribution for U.S. population growth, reaching 58.6 million last year according to Census Bureau estimates.
Asians were the fastest-growing group, with non-Hispanic whites the only group to see a population decline.
The changes could have significant political implications, notably in Texas. Nationally, Hispanics voted Democrat by a factor of 70 percent to 30 percent in the 2016 presidential election. Although the gulf is not as pronounced in Texas, the Hispanic vote promises to be integral in the 2018 midterms when Republican Senator Ted Cruz, the son of a Cuban immigrant, will defend his seat against Beto O'Rourke, a Democrat with a Hispanic nickname who speaks Spanish fluently.
Much of the optimism among Democrats of a so-called "blue wave" in Texas has been based on the increasing numbers of Hispanic voters.
The need to better appeal to Hispanic voters was one of the key points from the Republican Party's autopsy following Mitt Romney's presidential election defeat at the hands of President Barack Obama in 2012. Instead, the party nominated a candidate in Donald Trump who began his campaign by calling Mexican immigrants "rapists," drug dealers and criminals.
Since entering office, Trump has fulfilled his anti-immigrant rhetoric by adopting a series of hardline policies. Most recently, his administration sparked outrage when implementing a "zero-tolerance" border policy that resulted in more than 2,000 children being separated from parents who entered the country illegally.