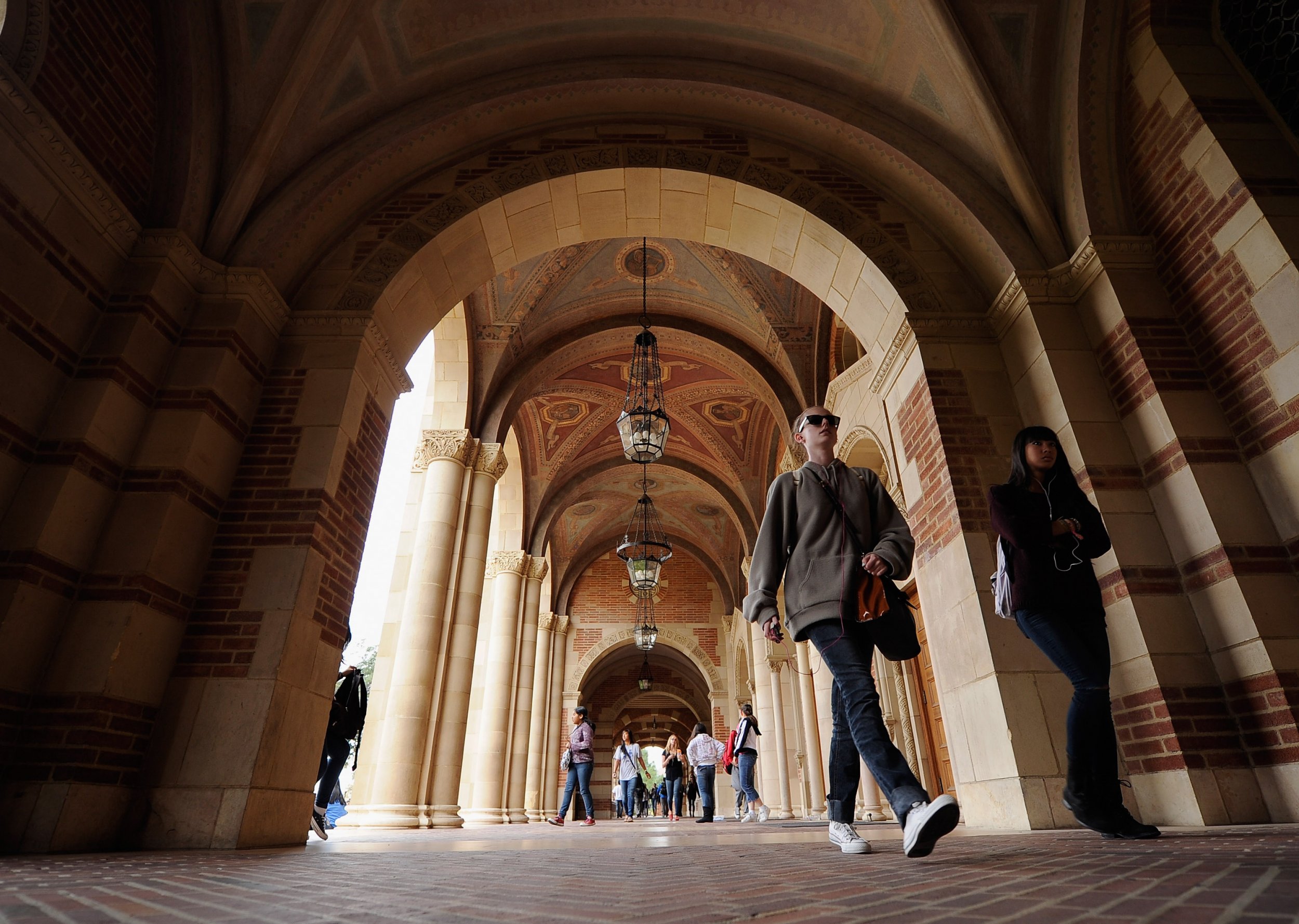 The University of Hartford has now banned the white student who reportedly posted online about how she smeared used tampons on her black roommate's backpack and defiled her toothbrush.
University President Greg Woodward notified the campus community that Brianna Rae Brochu, 18, is no longer a student and would "not be returning to the institution."
"There has been an outpouring of concern for the victim of these acts from across the University and the country," he said in a statement.
Police charged Brochu with third-degree criminal mischief and second-degree breach of peace and are now asking that the charge of intimidation based on bigotry or bias be tacked on, which would make Brochu's acts a hate crime, according to the Hartford Courant.
Brochu was arrested Saturday after her freshman roommate, Chennel "Jazzy" Rowe, discovered a web post detailing how Brochu spit in her coconut oil, put moldy clam dip in her lotions and rubbed used tampons on her backpack for more than a month.
In the post, Brochu bragged about how she finally got rid of her "Jamaican Barbie" roommate.
Rowe was planning to leave the dorm even before she found Brochu's post. Rowe said Brochu had made her feel unwanted as a roommate.
"I moved out because I felt like I was unwanted in my own room," she said.
Rowe told her side of the story Monday on Facebook Live, where she showed pictures of the alleged harassment tactics. One picture showed her backpack with bloodstains that she said resulted from Brochu rubbing used tampons on it. In another, Brochu posted a Snapchat photo of the moldy clam dip Rowe said she put in her face lotion.
Brochu told authorities she licked Rowe's kitchen utensils and put her bodily fluid on the backpack as a way to "lash out against the hostile environment" her roommate allegedly created, which she said included "not compromising and posting Snapchat videos" of Brochu sleeping, according to the Hartford Courant..
Rowe said on Facebook that she is still discovering items that Brochu allegedly defiled. In the Instagram post, Brochu listed several of the acts she committed against her roommate, and added: "so much more."
"My thing is I keep looking at the paragraph, right, because the paragraph says the stuff she's done, and at the same time she says she's done so much more," Rowe said. "I don't know the 'so much more.'"
Brochu told authorities that she was just attempting to "appear funny" and did not actually do anything more.
Rowe's story went viral on social media after she shared it on Facebook. Twitter users created the hashtag #JusticeForJazzy to support the student, who had to move into another room and seek medical attention due to Brochu's actions.
Rowe posted that she felt that the university would have handled her case differently had she been a white student like Brochu.
"As a young African American woman, I don't want to become another statistic," she said. "When it comes to college incidents/crimes and racial cases, justice needs to be served. Colleges are known to just sweep issues that happen within the campus under a rug, making the issue disappear and not doing anything about it."
University President Woodward said he has emphasized his commitment to supporting Rowe. According to the university, officials responded to Rowe's complaint Friday night and by Saturday morning the West Hartford Police Department became involved.
"It is clear there is work to be done at our University to ensure that all students feel safe, respected, and valued," he said. "The conversations that began with student groups, faculty, and staff yesterday are going to continue and involve our full community. "