Operation Ice Storm: Aryan Brotherhood of Texas Members Arrested in Meth Sting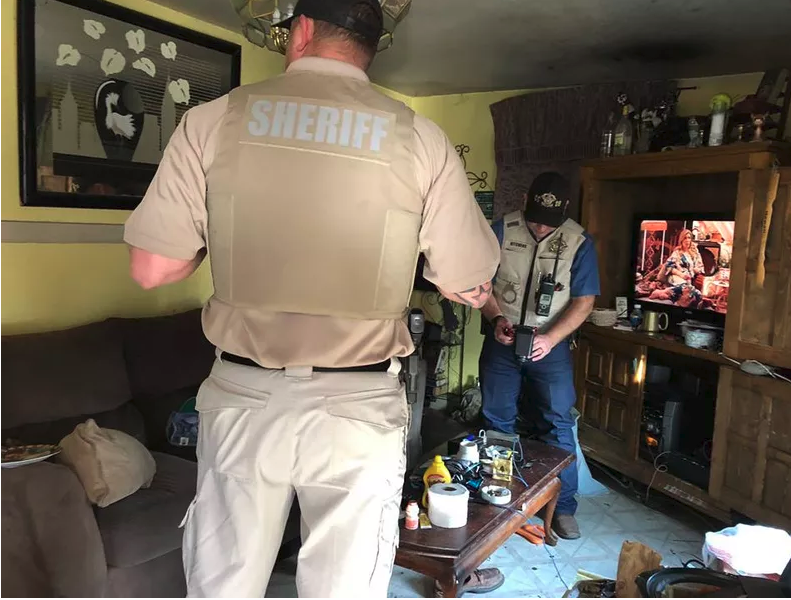 Members of notorious white supremacist group the Aryan Brotherhood of Texas are among the 23 individuals arrested by law enforcement following a year-long undercover drug investigation, dubbed Operation Ice Storm.
Local press in San Antonio, Texas, reported that deputies from Hamilton County Sheriff's Office launched the far-reaching investigation in 2016, using undercover officers to identify methamphetamine dealers in the area.
Related: Texas school district will suspend students who walk out to protest gun laws
The sheriff's office said in a statement it had found dealers were selling black tar heroin, a cheaply produced and impure form of the drug, as well as methamphetamine. Several of the suspects were also affiliated with the Aryan Brotherhood of Texas, a white supremacist organised crime gang unafilliated with the wider Aryan Brotherhood.
Twenty of the suspects were charged with possession or manufacture or delivery of a controlled substance, on 24 seperate warrants. The warrants were served with the assistance of Coryell County Sheriff's Office on February 16.
During the police operation to apprehend the suspects three additional individuals were arrested on drug possession charges. Drug paraphernalia, marijuana and quantities of methamphetamine were also seized in the raid.
"Let the record show, if you choose to peddle your poison in our county, we will hunt you down and work to prosecute you to the fullest extent of the law," the sheriff's office said a statement.
The Aryan Brotherhood of Texas prides itself on the ability of its members to blend into the general population outside of prison. They pose as "suburban gangsters," according to the Southern Poverty Law Center.
The group, founded in the 1980s, remains one of the deadliest prison gangs in Texas.