White Supremacist and Former Muay Thai Fighter Paul Miller Pleads Guilty to Stockpiling Ammo
Paul Miller, a former Muay Thai fighter, white supremacist and online broadcaster known for his racist rants, pleaded guilty Tuesday to charges of stockpiling ammunition in his Florida home.
Miller faced three weapons charges after an FBI raid on his Fort Lauderdale home in March. Miller, who has two previous felony convictions, pleaded guilty from his jail cell where he was held due to a history of threatening behavior, at his court hearing via Zoom on Tuesday. One of the charges was from 2018 when he fired a gun at a shooting range. He applied for a concealed carry permit that year but was denied because of his felon status.
He admitted to hoarding ammunition and to having unregistered weapons. FBI agents say they found 400 rounds of high-powered rifle ammunition in his home. Agents also claim they discovered an unregistered short-barreled rifle in Miller's dryer which had been hand-built out of parts bought at gun shows and did not have a serial number or a gunsmith's brand.
The March raid on Miller's home was conducted by the FBI's anti-terrorism task force, but there was no mention during his Tuesday hearing of charges beyond weapons and ammunition stockpiling. In the past, prosecutors have said Miller was stockpiling "a coming civil war" and that he was "on the precipice" of doing something with his weapons.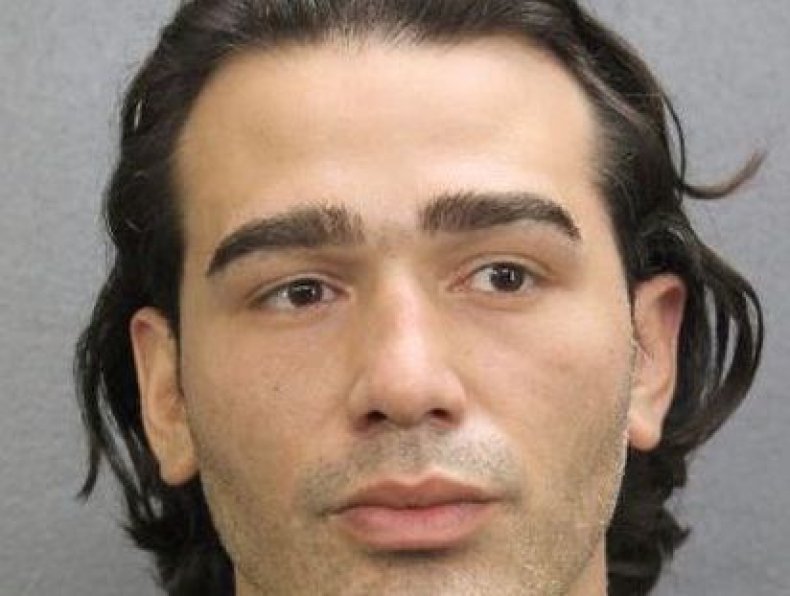 Among the evidence presented to a judge in March was a series of videos Miller made where he films himself going up to Black people and making monkey noises, or calling them the N-word and threatening to attack them.
Miller had a large following on Bitchute, an internet video sharing platform, as well as over 40,000 followers on the messaging platform Telegraph.
In one video he previously uploaded to Bitchute, Miller showed a pistol and said "I am armed to the teeth tonight...I have two new guns."
In the same video, he says "I hate the Jews. I want to gas 'em." When another person on the video asked, "You got an army?" he replied, "I'm trying to build one."
Miller is also known to have made explicit calls for a race war in the United States. He has described himself as a "radical" and is opposed to the so-called Antifa movement.
During Miller's Zoom court hearing Tuesday, several unknown viewers from the internet signed onto watch the proceedings. Many began making disruptive comments using anti-Semitic and anti-Black slurs.
"I'm sorry Mr. Cohen. I never wanted anything like this," Miller said to his defense attorney. "I just don't want them to blame me for it."
The exact details of Miller's plea deal were not discussed during the hearing. For his three gun-related charges, Miller faces up to 30 years in prison—10 years for each charge. He will be sentenced on August 30.
Newsweek reached out to Miller's defense attorney for comment.