A Texas man was arrested on Friday for allegedly plotting to carry out a mass shooting at a Walmart, authorities announced on Sunday.
Coleman Thomas Blevins, 28, of Kerrville, was arrested on the 1000th block of Junction Highway by the FBI and the Texas Department of Public Safety in a multi-agency operation, the Kerr County Sheriff's Office said, according to local news.
After interviewing Blevins, investigators determined that the suspect had ties to "extremist ideologies" and planned to execute an attack.
"On May 27th, KCSO Special Operations Division intercepted a message indicating that Blevins was preparing to proceed with a mass shooting," authorities said in a statement, reported KENS-5.
"In the message, Mr. Blevins made a specific threat that included Wal-Mart. Working with the FBI, KCSO Investigators confirmed Mr. Blevins' capability of following through with the threat and moved immediately to arrest him."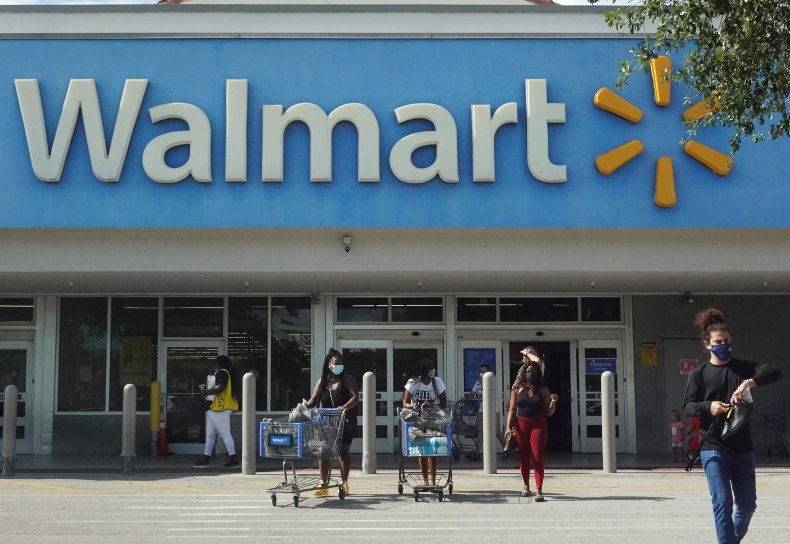 Blevins was arrested on a Terroristic Threat warrant and is currently being held in the Kerr County Jail on a $250,000 bond. Additional charges may be filed in the coming days.
The U.S. Secret Service and Kerrville Police Department also assisted federal and state authorities in the operation.
Authorities searched Blevins' home on a warrant after his arrest. There, they found white supremacist paraphernalia such as handwritten materials, flags and literature, as well as guns, ammunition, evidence of his plot and concentrated THC.
Kerr County Sheriff Larry Leitha told KENS-5 that Blevins' arrest "reminds us that we need to always be vigilant."
"Many think 'that can't happen here', and it was well on the way to happening," he said. "Our investigators did outstanding work in this case, and possibly saved many lives. The plot interrupted in this case is unthinkable. We appreciate the assistance of all our law enforcement partners, including the FBI, DPS, KPD, and Secret Service."
Leitha added: "We'd like to remind the public: if you see something, say something. The KCSO, working with other law enforcement professionals, will continue to stop threats to our community, and bring those responsible to prosecution."
Blevins was placed on active felony probation, according to Fox-29, which bans him from possessing firearms.
Kerrville, a city with a population of roughly 24,000 people, has an overall crime rate of 15 per 1,000 residents, lower than roughly 45 percent of communities in Texas, according to Neighborhood Scout. An analysis of FBI crime data suggests that the city is safer than most other American cities of a similar size.
Newsweek reached out to the Kerrville Police Department for further information. This story will be updated with any response.