White Supremacy Propaganda on College Campuses Tripled in Trump's First Year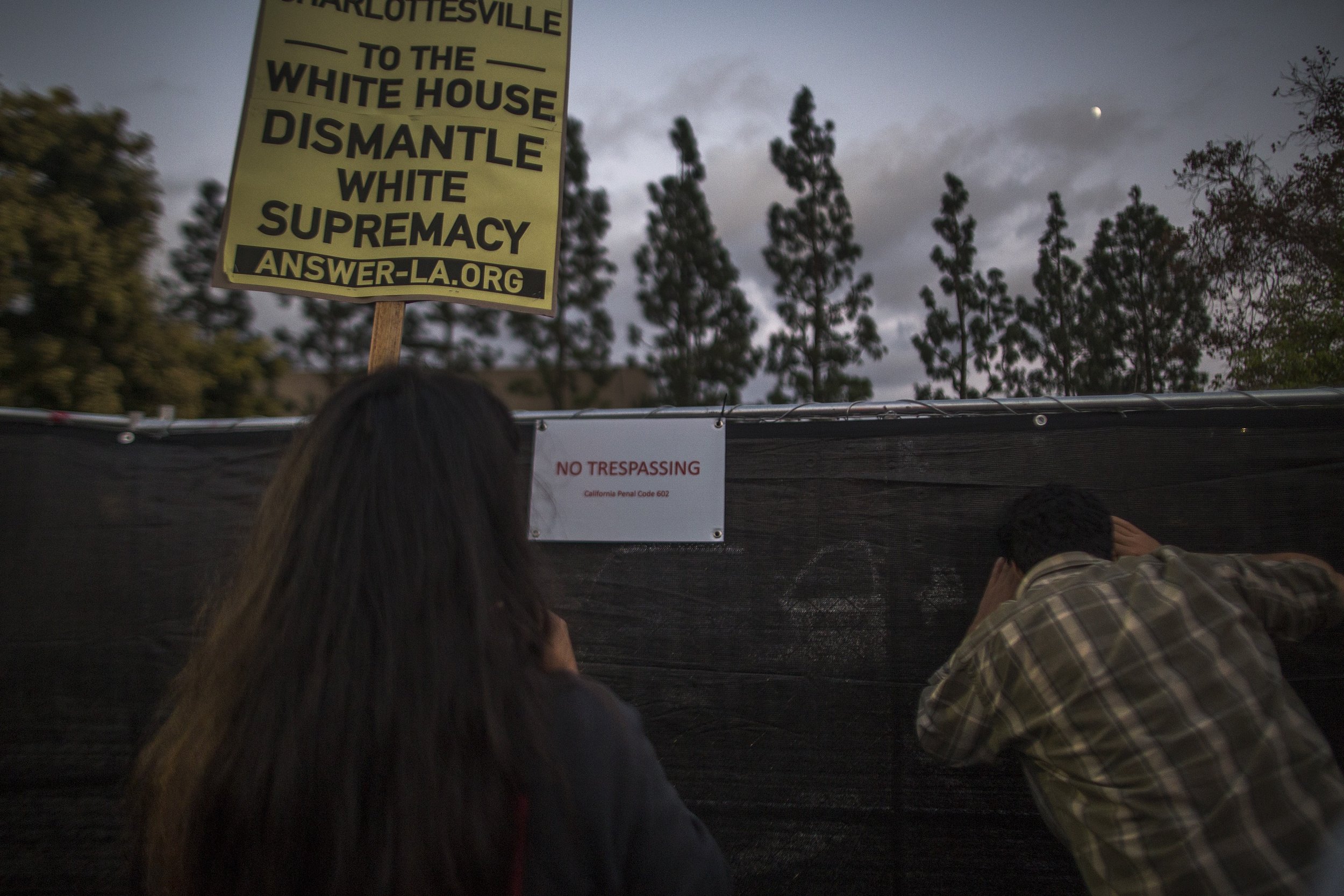 White supremacist propaganda on college campuses across the U.S. has triped in 2017, according to new research.
The Anti-Defamation League (ADL) released a report this week that showed a dramatic surge in reported white supremacist flier distribution between 2016 and 2017.
Only 41 incidents were recorded during the fall semester of 2016, a number that sharply rose to 147 in the 2017 fall semester.
Jonathan Greenblatt, ADL CEO, said that protecting freedom of expression and supressing hate groups are both important but a line must be struck.
"While campuses must respect and protect free speech, administrators must also address the need to counter hate groups' messages and show these bigoted beliefs belong in the darkest shadows, not in our bright halls of learning," Greenblatt said in a statement issued alongside the report. "There is a moral obligation to respond clearly and forcefully to constitutionally protected hate speech."
The report followed 216 college campuses across 44 states, including Washington D.C.
According to the report, Texas was the state hit hardest last year, with 61 incidents, closely followed by California, which suffered 43 incidents.
Over half of all the incidents were committed by Identity Evropa a neo-Nazi and white supremacist organization focussed on the preservation of "white American culture" and promotion of white European identity.
The report said that varied messages were delivered through the flier materials, ranging from promoting a white supremacist group to trumpeting the urgent need to "save" the white face.
Since taking office January last year, President Donald Trump has been widely criticized for mishandling the rise of white nationalists.
Last August, the hashtag #ImpeachTrump began trending after the president blamed people "on both sides" for the white supremacist rally in Charlottesville, Virginia.
The violent rally left one counterprotester dead and 19 others injured when a member of the hard-right drove a car into a crowd of pedestrians.
Former Ku Klux Klan leader David Duke publicly praised Trump for the statement that appeared to have placed white supremacists on the same moral plain as the protesters that opposed them.