White Supremacists Target High Schools and Colleges in Renewed Recruitment Drive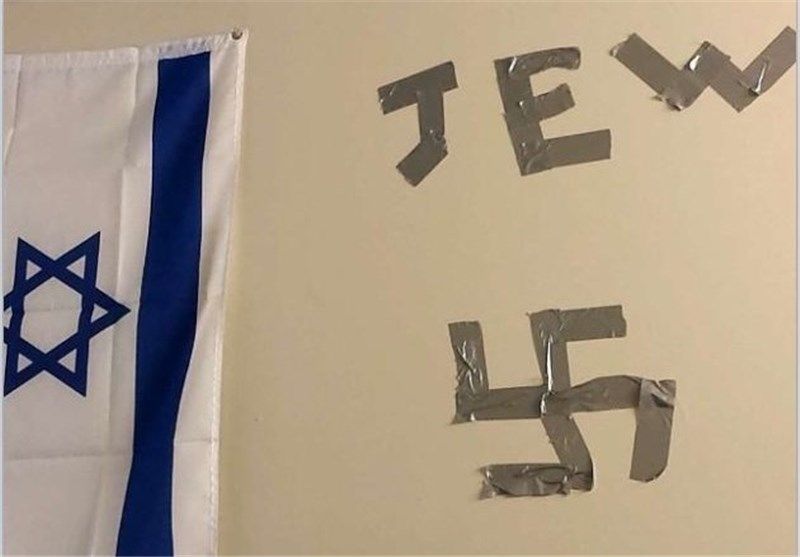 In addition to the more than 100 incidents at college campuses across the United States, white supremacists have targeted at least four high schools in recruitment drives so far in 2017, according to the Anti-Defamation League (ADL). The report is the latest to raise concern about a surge in incidents of hate, which have included multiple waves of bomb threats targeting Jewish Community Centers as well as threats and arson attacks against mosques.
Two of the incidents of white supremacist fliers being handed out at high schools occurred in California. At Pioneer High School in San Jose last month, over a dozen fliers from multiple white supremacist groups were reportedly posted around the campus. The groups included American Resistance, a white nationalist magazine run by Jared Taylor, who has cited the election of President Donald Trump as an opportunity for his movement.
"It is widely understood that the election of Donald Trump is a sign of rising white consciousness," Taylor wrote on his website shortly after Trump's inauguration in January. "Now is the time to press our advantage in every way possible."
The post also included a call to arms for followers, including instructions to put up posters, particularly targeting students.
"Attractive posters placed in high-traffic areas—and that also include URLs of established white-advocacy organizations—can not only draw attention to our movement but also cause a tremendous media stir. Students are perfectly primed for a push towards racial consciousness."
In February, at the start of Black History Month, fliers for the Ku Klux Klan were found at high school near Atlanta. A video posted on YouTube a few weeks later showed men passing out "white lives matter" fliers at an unidentified high school. And just last week a newly formed white supremacist group, Aryan Underground, claimed to have posted fliers at a school in Riverside, California.
Meanwhile, the number of incidents promoting white supremacy on college campuses has now grown to at least 120, according to the ADL. The Jewish civil rights group states that such activity represents a dramatic departure from previous years, when activity on college campuses was infrequent.
The number of active hate groups in the United States rose for the second time last year, a report from the Southern Poverty Law Center found, with much of that surge attributed to white nationalist and anti-Muslim groups.