'Armed and Dangerous' White Supremacist Killed After Ambushing Police in California
A member of a white supremacist gang has been shot dead by police in California after ambushing deputies who were pursuing him through a cemetery.
San Luis Obispo County Sheriff Ian Parkinson confirmed in a press conference that the man, who has not been identified, was killed by deputies in Templeton on Thursday morning after he shot an officer in the leg who was chasing him.
Parkinson said that at about 10:20 a.m., a sheriff's deputy was driving on Theater Drive in the 3400 block when he spotted a vehicle which was known to belong to a felon who was wanted by police.
After making a U-turn, the deputy saw that the vehicle was unoccupied, but spotted the suspect around 100 yards away next to the Templeton cemetery.
The deputy switched on the patrol vehicle lights and asked the man to stop.
The suspect immediately started fleeing towards the cemetery. The deputy then chased after the suspect along with a second deputy.
Parkinson said the suspect hid behind some thick shrubbery at the cemetery and ambushed the deputies as they got closer.
"The suspect shot multiple rounds at the deputies, striking at one deputy in the lower leg and the deputies returned fire," Parkinson said.
The suspect then ran out of the cemetery and returned to his vehicle. At this time, two additional deputies had pulled up after receiving a call that an officer had been shot.
The two deputies saw the suspect was still armed with a handgun and opened fire. The man was later pronounced dead at the scene.
"The suspect in this case is a convicted felon who had an outstanding felony warrant," Parkinson said. "He has an extensive history of multiple weapons charges and is a member of a white supremacy gang.
"He is known by us, he is wanted by us, and he was considered armed and dangerous," he added.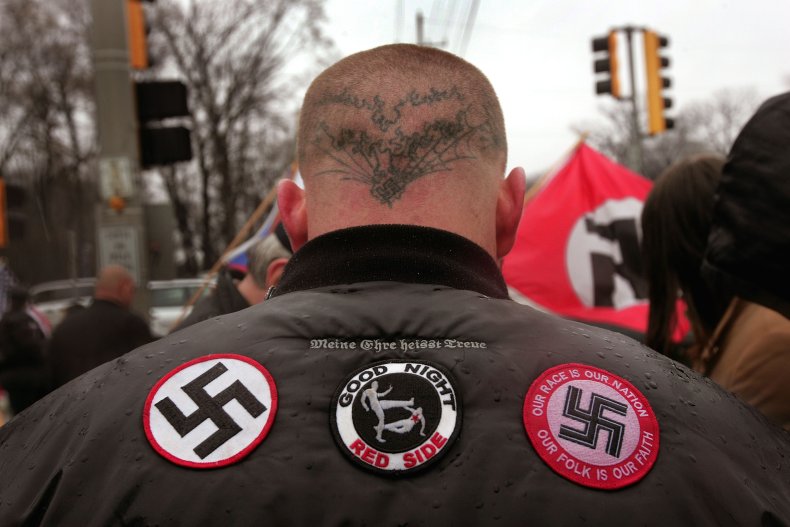 Parkinson said they will not be releasing the suspect's name yet because next of kin had yet to be informed. Parkinson said more details surrounding the man, including what gang he was affiliated with and what he was wanted for, are expected to be released Friday morning.
The deputy who was shot was airlifted by the California Highway Patrol helicopter to a local hospital and is in a stable condition.
The Major Crimes Unit of the Sheriff's Office and the California Highway Patrol are conducting an investigation with the assistance of the SLO County District Attorney's Office. The suspect's residence is also being searched by authorities.
The San Luis Obispo County Sheriff has been contacted for an update.