White Supremacist Takeover: North Dakota Town May Abolish Council to Stop Threat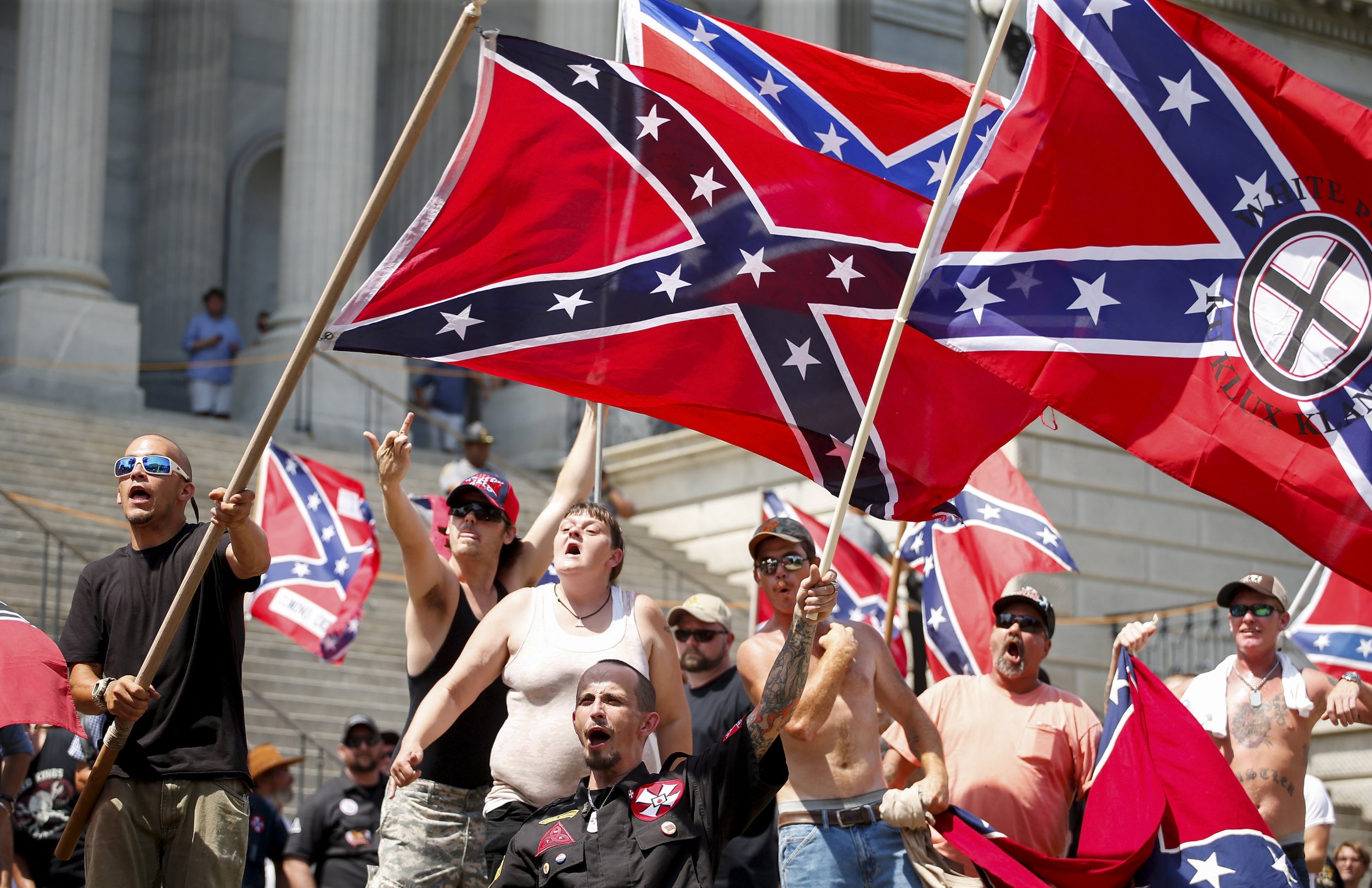 The mayor of a small town in North Dakota is moving to scrap its government over fears that white supremacists are attempting to take it over, one seat at a time.
Ryan Schock, mayor of Leith in south-central North Dakota, has gathered over 12 signatures for a petition that seeks to transfer the town's governance over to Grant County, reported The Kansas City Star. Approximately 16 people are living in Leith.
Five years ago, Paul Craig Cobb, a prominent white nationalist and white separatist, moved to the small town and began buying houses and land with the intention of creating a white supremacist district, reported The New York Times. Schock tried to stop these attempts in 2013 but was unsuccessful.
Earlier this month, Cobb brought a few white supremacists into town for the city's elections and managed to win seats on the council with write-in votes, reported The Bismarck Tribune.
"We have to dissolve the town because that idiot [Cobb] showed up," Schock said. "He wanted control of it, and now he can't have it."
Schock told KFYR-TV that abolishing the council will not mark the end of Leith. "Leith is always going to be here, the Leith signs are always going to be there," he said. "It's just not going to have a council and a mayor anymore if this resolution goes through."
Michael Bencz and Deby Nelson, the two people who were elected to the council, denied they were in any way involved with Cobb and his agenda. "We were plain people when we lived in Wisconsin, and we're plain workers here. There's nothing special about us, we don't belong to any clubs, any organizations," Nelson told KFYR-TV.
Bencz added, "Not a political party, not so here. We're just trying to help the city."
Judy Roth, another resident of the town, said, "We all love the town, and we don't want to see it go completely, but I don't know what'll happen with it now. I just don't know."
Citizens in Leith are set to vote July 23 on whether to dissolve the council.