White Supremacists Killed More Americans Than Muslim Extremists in Recent Years, Terrorism Report Shows
White supremacists have killed about nine times as many Americans as Muslim extremists have during terrorist attacks carried out in the U.S. in recent years, according to a report released Thursday by the National Consortium for the Study of Terrorism and Responses to Terrorism's Global Terrorism Database.
The annual report shared data the GTD collected throughout 2019 on terrorist attacks carried out in the U.S. and abroad and compared it with information compiled in previous years. The data included the number of attacks reported in each country, those attacks' targets, the number of victims and perpetrators killed and the organizations behind each incident.
According to the GTD's report, the mass shootings at a shopping center in El Paso, Texas, last August and at a mosque in Christchurch, New Zealand last March are just two high-profile examples of the "sharp increase in the lethality of 'racially and ethnically motivated terrorist attacks'" seen in recent years, "many of which were motivated by white supremacy, xenophobia and anti-immigrant beliefs."
The report showed the number of victims killed in those specific kinds of attacks nearly tripled in four years, rising from 26 in 2015 to 89 in 2019. Meanwhile, the GTD said terrorist attacks reported globally had actually declined by 50 percent since reaching a high of about 17,000 attacks resulting in about 44,000 fatalities in 2014.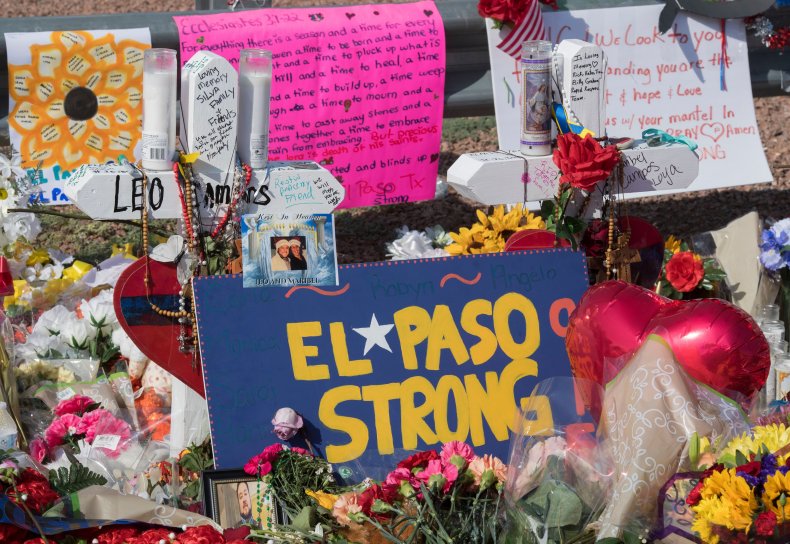 In the U.S., 64 victims were killed in 34 terrorist attacks by white supremacists and white nationalists between 2015 and 2019, the report showed. The only groups with more deaths attributed to their attacks were jihadi-inspired extremists, though the GTD said anti-government extremists matched the white supremacists' fatality numbers. In comparison, the report showed seven people were killed in the U.S. during the same time period as a result of Muslim extremist terrorist attacks.
Newsweek reached out to the Department of State's Bureau of Counterterrorism for comment but did not receive a response in time for publication.
Though white supremacy has been a point of concern in the U.S. for years, attention on racially motivated attacks by white supremacists has increased since President Donald Trump took office in 2016. Some of that attention has been attributed to Trump's hesitation to condemn white nationalists during his first year in office after a rally held to protest a statue of Confederate General Robert E. Lee in Charlottesville, Virginia turned deadly.
More recently, the president has been criticized for calling protesters demonstrating in support of the Black Lives Matter movement "anarchists" and "terrorists," as well as for sharing a video on Twitter in which one person could be heard shouting "white power."
Reports by the Federal Bureau of Investigation show hate crimes have also been on the rise in the U.S. in recent years. According to The New York Times, violence connected to hate crimes in 2018 was the highest it had been in 16 years, though the numbers reported were estimated to be half or less than the total number of incidents that actually occurred.
The uptick in violence is part of an emerging trend in which offenders increasingly act alone or without the support of a specific group, a detail that the GTD said makes it difficult to categorize the incidents that occur.
"Perpetrators of terrorism in the United States have been very loosely organized, rarely affiliated with a formal organization, and motivated by a diverse array of ideologies," its report said. "These ideologies often overlap, to the point that it can be difficult to classify the identity of the perpetrator or perpetrators in a straightforward way."