Moments White Supremacists, Neo-Nazis and the Alt-Right Marched on America in 2017, in Images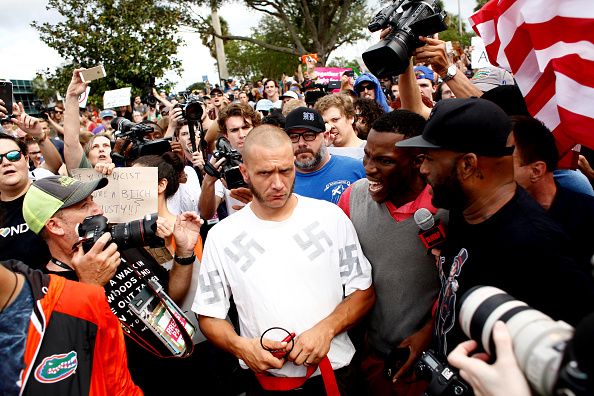 The year 2017 will be remembered as the year Nazis re-emerged as a visible presence in the United States and the word alt-right became a common household term. The Unite the Right rally in Charlottesville, Virginia, which took place in mid-July, was by far the most televised white supremacist event of the year due to the horrific violence that left one anti-fascist protester, Heather Heyer, dead.
But there have been numerous other white supremacist, white nationalist, neo-Nazi, neo-confederate and alt-right events that took place after Charlottesville in cities across the United States. Like in Charlottesville, counter-protesters attended the events and often outnumbered the white supremacists themselves. Confrontations between white supremacists and counter-protesters were frequent.
There are numerous alt-right and white supremacist fringe groups who meet regularly across the United States, and not all of them are caught on camera. But here are some of the most noteworthy events of 2017 that were recorded in pictures:
August 19—The alt-right organized a free speech event in Boston
Tens of thousands of counter-protesters marched on Boston commons in response to a small free speech rally organized by the alt-right. Around 40,000 people were estimated to have attended the event, most of whom were protesting fascism and the rise of the far-right in the U.S.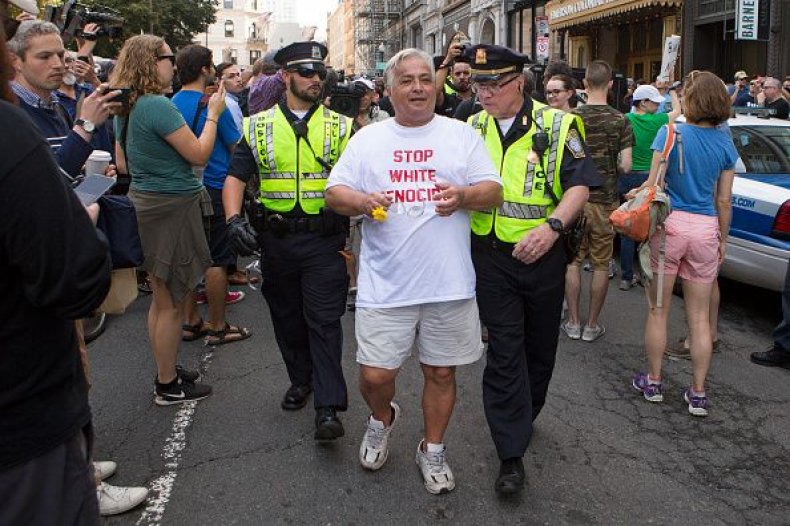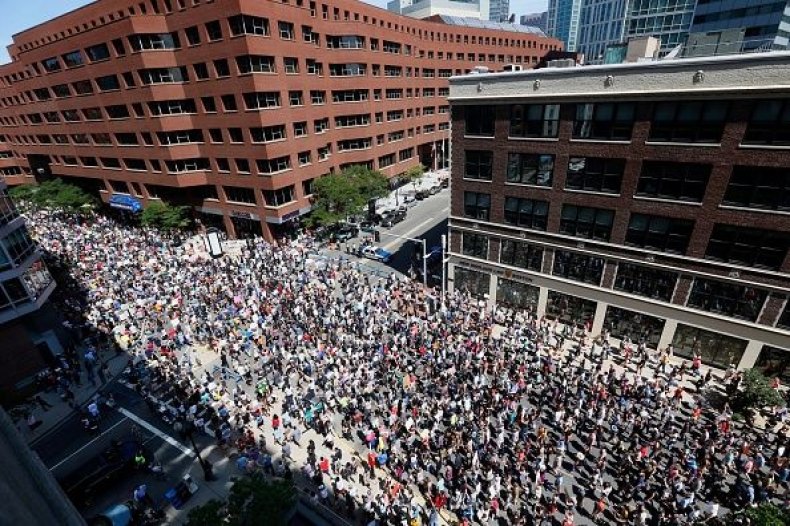 August 26—White supremacist rally in Knoxville, Tennessee to protest the removal of a confederate monument
Confederate 28, a white supremacist group with ties to the British skinhead gang Blood and Honour, organized a rally to protest the possible removal of a monument honoring Confederate soldiers. Around three dozen people attended the rally, according to local media, and abound 3,000 people showed up to protest them.
Confederate 28 also marked its return from a five-year hiatus in June 2017 by passing out stickers at a soccer game in Indiana and protesting a gay pride event in Tennessee, according to the Southern Poverty Law Center.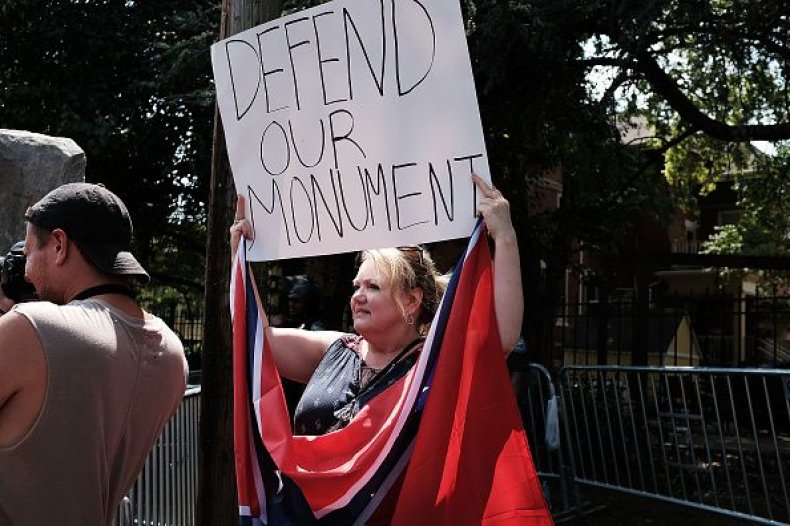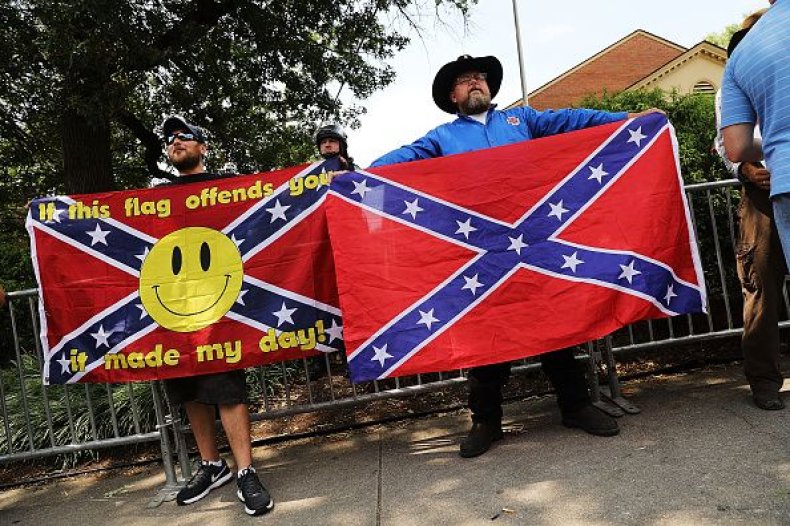 August 27—Alt-right "No To Marxism" event in Berkeley, California
An anti-Marxist rally was organized and then canceled due to threats of violence. But far-right demonstrators and anti-fascist protesters faced off in Berkeley's Martin Luther King Jr. Civic Park anyway.
One far-right figure known as Johnny Benitez, a man from Florida who organized anti-immigrant "America First" rallies in Laguna Beach in September and October, attended the event. He was chased out of the park by protesters screaming "Go Home Nazi."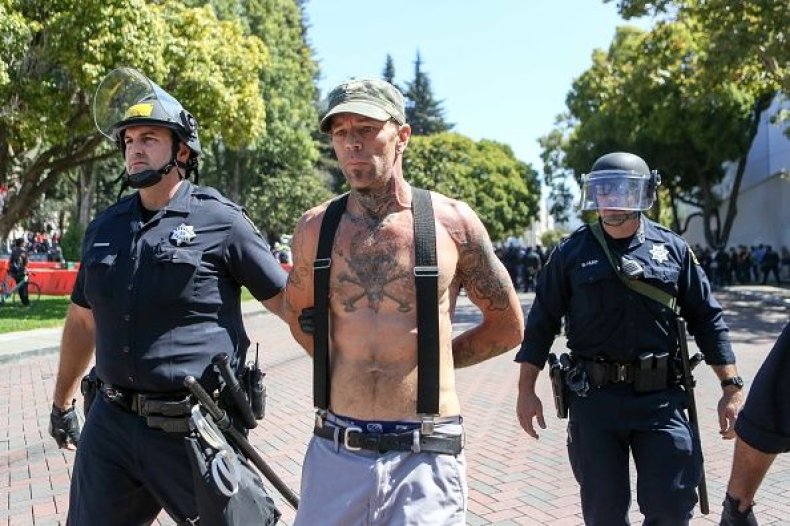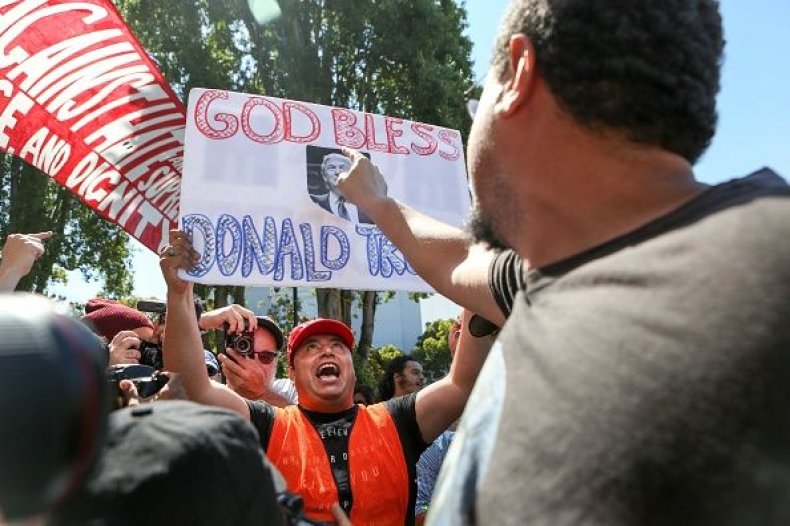 October 19—Richard Spencer speaks at University of Florida in Gainesville
The de facto leader of the alt-right, Richard Spencer, caused quite a stir when he arrived at the University of Florida to give a talk. Counter-protesters arrived chanting "Go Home Spencer" and "Nazis are not welcome here." There also was a heavy police presence at the event.
Outside the venue, a man wearing swastikas on his t-shirt was punched in the face by a counter-protester.
Spencer's other speeches on college campuses sparked protests throughout the year, including one at Alabama's Auburn University in April.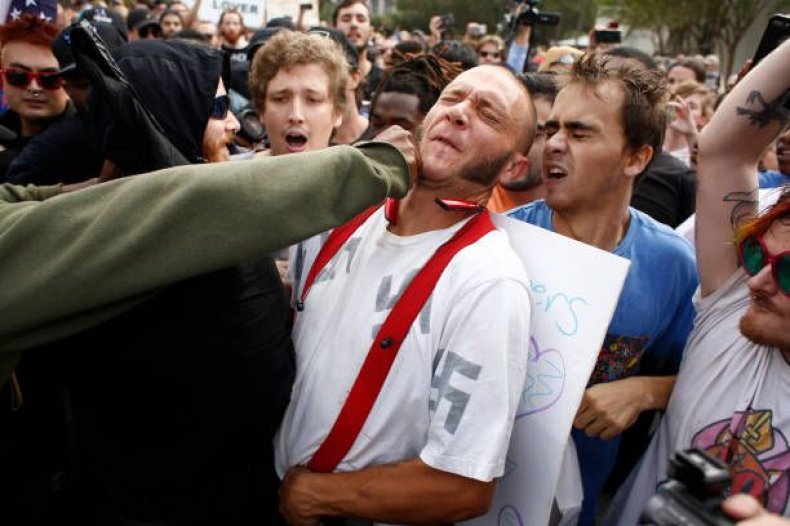 October 28—White Lives Matter Organizes a Rally in Shelbyville, Tennessee
Around 160 white nationalists demonstrated in Tennessee to call for an "end to southern cultural genocide." The white supremacists were outnumbered by the 400 counter-protesters who met them. There was no violence between the two groups.
The white nationalists had planned to hold a second rally that day, but they canceled it after the low turnout.