Republicans Think White Supremacists Are Less Dangerous Than the News Media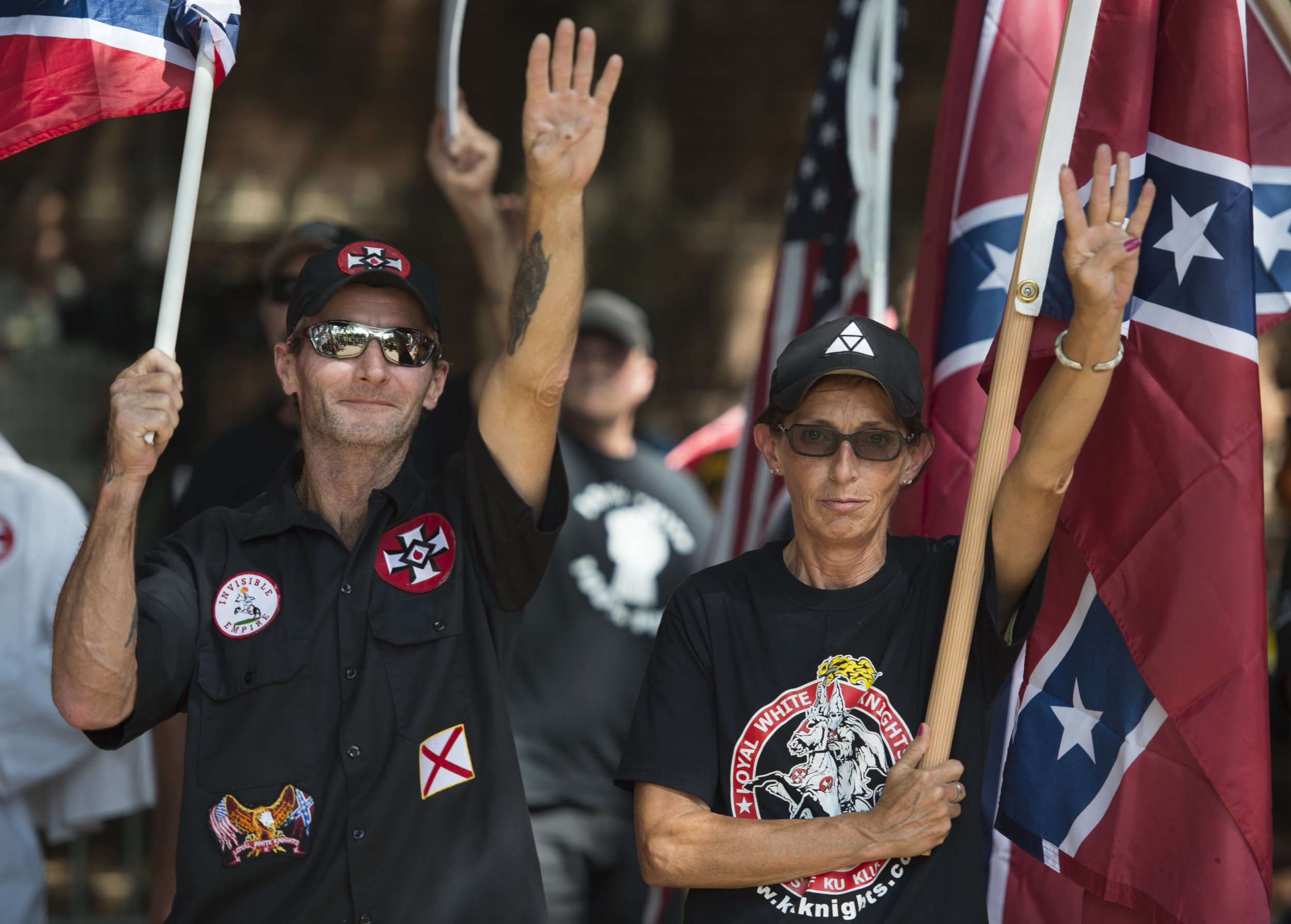 By an overwhelming margin, Republicans say the news media poses a greater threat to the United States than white supremacists. In a Fox News poll released Wednesday, 69 percent of Republicans said the news media is a bigger danger to society, compared with just 18 percent who responded that white supremacists are more of a problem.
Related: Tillerson says Trump "speaks for himself" on Charlottesville comments
The survey was conducted between August 27 and August 29, two weeks after violence at a white nationalist rally in Charlottesville, Virginia, led to a counterprotestor being killed when a car was driven into a crowd of demonstrators. In the days following, President Donald Trump attributed blame to both sides, earning widespread condemnation, including from many in his own Republican Party.
Still, Republicans in the poll largely agreed with Trump, with only 23 percent saying that the white supremacists, who came to Charlottesville—in many cases armed with weapons—to protest the removal of a Confederate statue, were more to blame for the unrest. In comparison, 30 percent said counterprotesters bore more responsibility, the same number who said either, both or neither carried more blame.
On both questions, there was a huge partisan split. By a margin of 78 percent to 6 percent, Democrats said white supremacists were more responsible than counterprotesters for the deadly violence in Charlottesville. And, by a similar margin, Democrats said white supremacists, rather than the news media, were a greater problem in the United States.
There is at least one point on which Democrats and Republicans did agree: that Trump dislikes the news media more than white supremacists. For Democrats, that verdict came with an 83 percent to 8 percent margin, while for Republicans it was a still resounding 53 percent to 19 percent.
Party divisions were far more evident throughout the poll, however. Republicans, by a huge margin and in stark contrast to Democrats, were opposed to the taking down of Confederate statues and monuments. Forty percent of Republicans also stated that minorities are favored over whites in the U.S., compared with 16 percent who said whites had an advantage. In contrast, 72 percent of Democrats said whites are favored.
As for the cause of such division in the U.S. today: Fifty-six percent of Americans said Trump is tearing the country apart.