White Supremacists Sentenced to Death for Murdering Fellow Aryan Gang Member Inside Texas Prison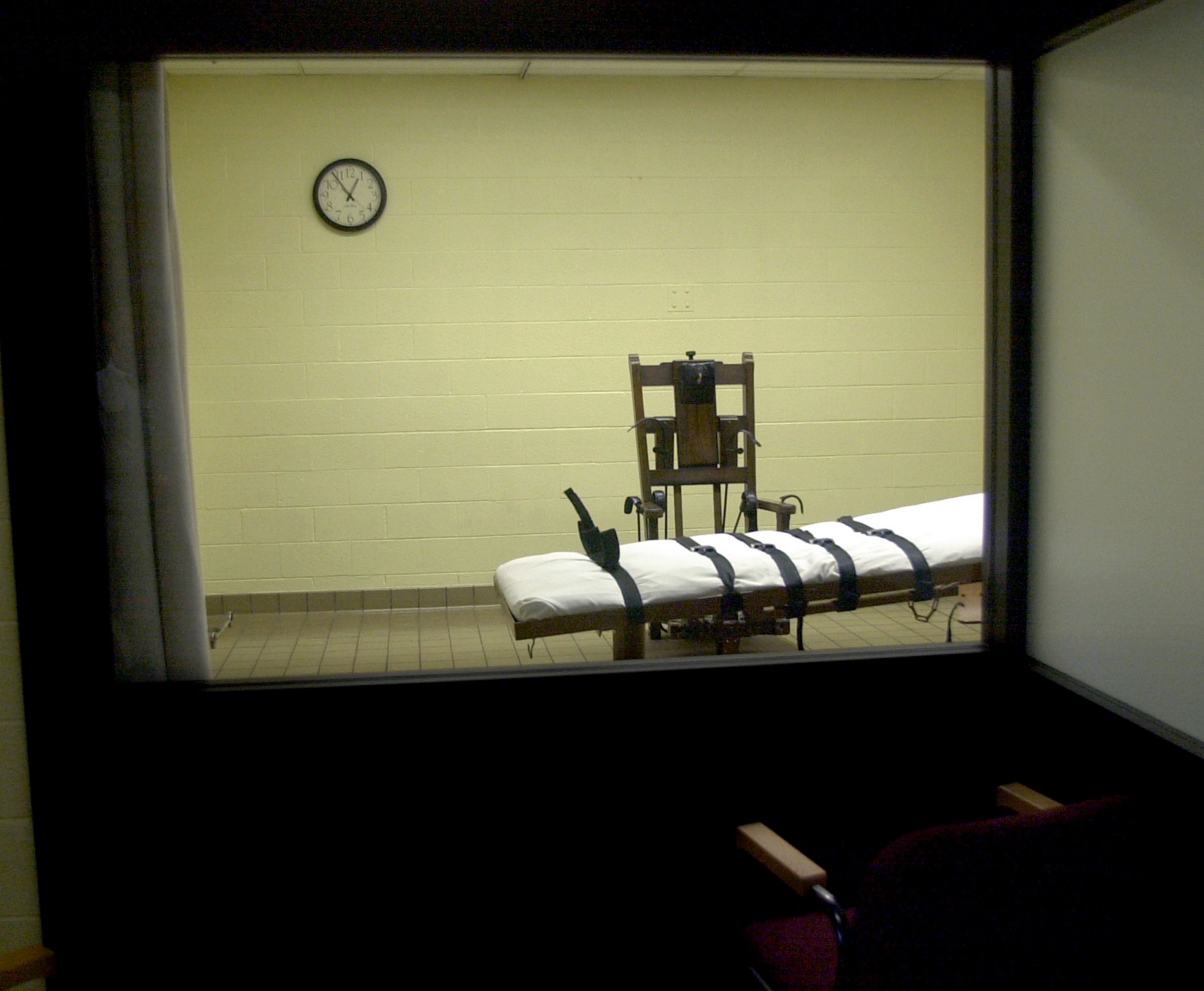 Two white supremacists who murdered a fellow gang member while behind bars in a Texas prison have been sentenced to death.
Ricky Fackrell, 34, of Vernal, Utah, and Christopher Cramer, 36, of Ogden, Utah, were found guilty following a six-day trial of the murder of fellow inmate at the U.S. Penitentiary in Beaumont, Texas, in June 2014.
According to prosecutors, Fackrell and Cramar began plotting to kill Leo Johns in March 2014. Three months later, the victim died after being stabbed by the pair at the federal prison. All three men were members of the white supremacy group, Soldiers of the Aryan Culture.
According to U.S. Attorney's Office spokeswoman Davilyn Walston, it is likely the white supremacists attacked Johns because he offended one of them, reports the Associated Press
After the pair were convicted in May, a jury has now sentenced the pair to death following an eight-hour deliberation.
"White supremacists subscribe to a repugnant, hateful ideology and use it to justify criminal activity," Attorney General Jeff Sessions said following the sentencing.
"The murder committed in this case was an act of senseless, barbaric violence. Now that the jury has spoken, justice will be done. I want to thank our fabulous prosecutors John Craft, Joseph Batte, and Sonia Jimenez for their hard work.
"With their help, this Department will continue to prosecute violent criminals with the aggressiveness and relentlessness necessary in cases like these," Sessions said.
U.S. Attorney Joseph D. Brown for the Eastern District of Texas added: "These defendants had a violent history, and when the murder happens in a prison, it is clear that the defendants are always going to be a danger.
"This was an appropriate case for the death penalty and we will continue to seek that punishment in the worst cases," Brown said.
Cramer and Fackrell were serving time for separate armed robberies at the time of killing. Johns was jailed after being convicted of being a felon in possession of a firearm.
The Utah-based Soldiers of the Aryan Culture are one of the biggest prison gangs based in the state. The gang gained notoriety in 2002 after police in Ogden uncovered a plot by its members to use pipe bombs to attack Jewish athletes at the 2002 Winter Olympics in Utah.
According to the Anti-Defamation League, members are known for tattooing the group's initials, SAC, and their logo— a swastika interwoven with an Iron Cross—to show they are affiliated with the gang.