When Centrists Ruled and Democrats Won: Former Texas Governor Dies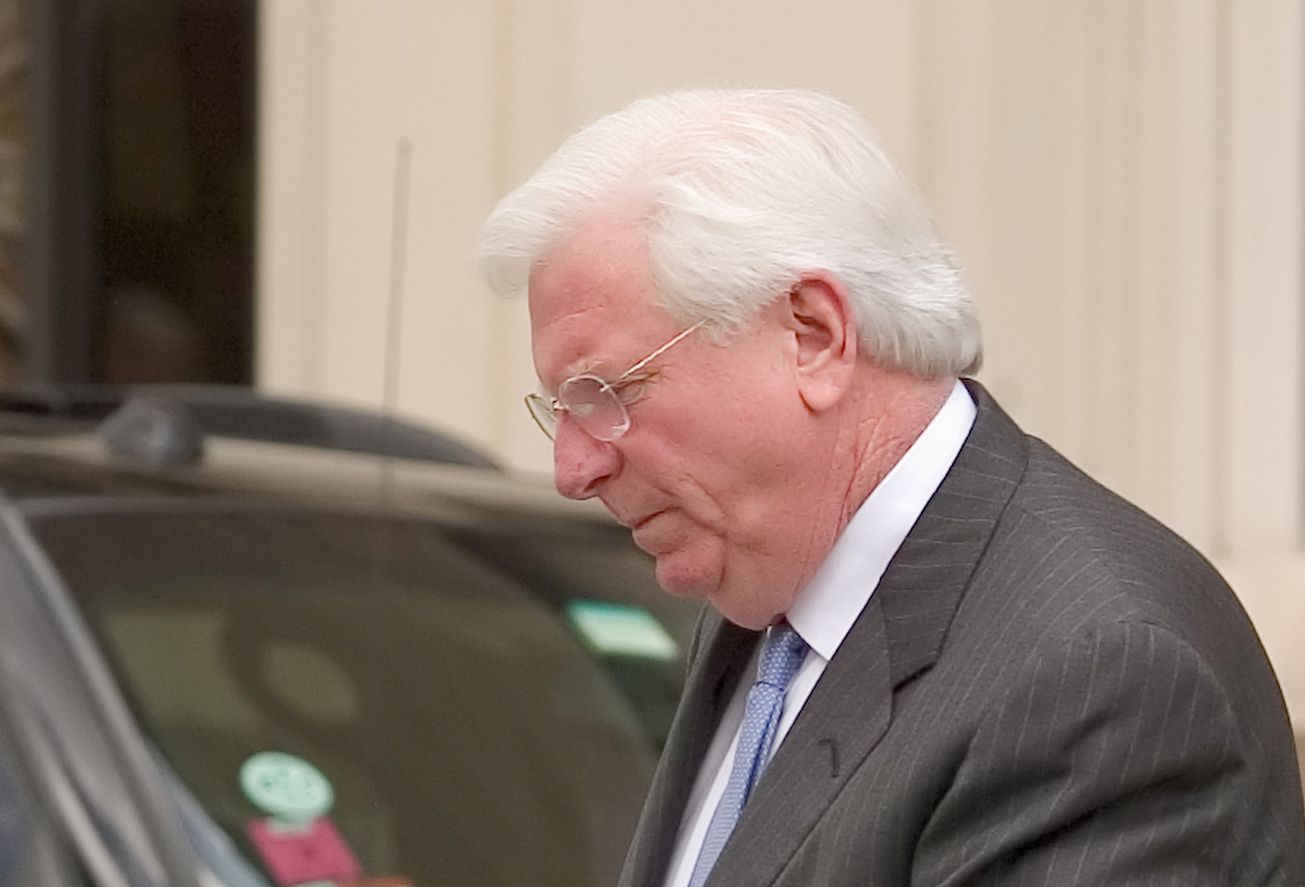 If you're not from Texas, you may not have heard of Mark White—and even if you are from the Lone Star State, you may not have, either. The former governor died on Sunday at 77, and while he was once touted as a possible presidential contender, he's not that well known these days. When he passed away, the Democrat had not served in office since 1987. That's when he left the governor's mansion in Austin, replaced by a Republican, Bill Clements, whose election helped herald the age of GOP domination in what is now the country's second most populous state. Because of immigration, Texas has one of the youngest median ages in the country. Almost half of the state's residents weren't born when White left office.
Political figures from Texas have mourned his death, not surprisingly, including the current governor, Republican Greg Abbott, and a former governor who is now energy secretary, Rick Perry. Also mourning are his contemporaries from governor's mansions in the 1980s, including Bill Clinton.
There are a few reasons why the rest of us should care, as well. First off, White represented a few healthy trends in American life that now are but faint memories to most. He was a Democratic centrist, one who was able to draw from all wings of the party. Like many of the Southern governors of the 1980s, he emphasized education; and, like many of the Democrats of that era, he was willing to take on teachers unions in what would become a familiar grand bargain: He backed more funding for education, including teacher salaries, but he also argued for reforms like more teacher and student testing, which has since fallen out of fashion. He campaigned for and won a $4 billion tax increase to pay for it all. The power of teachers unions in the Democratic Party has only grown since then, and while Clinton won the wrath of teachers unions in Arkansas for a similar bargain, championed by Hillary, in the years that followed his agenda was much more in keeping with what the unions wanted. White's courageous stand is frozen in amber. He never had a chance to soften his position.
White's political career is also important because it shows the dominance and fall of Democrats in Texas and much of the South. In fact, his career has a certain Zelig-like quality: He pops up at various points with much more famous Texans.
White became Texas's attorney general in 1979 by defeating a Houston lawyer, James Baker. The Democrat turned Republican would go on, of course, to become treasury secretary and secretary of state, as well as White House chief of staff. (His friend George H.W. Bush had helped with Baker's conversion to the GOP.) In 1982, White ran for governor and knocked off Clements, who was in his first term (and was the first Republican governor of Texas since reconstruction). Four years later, Clements defeated White in a rematch. Even though 1986 was a good year for Democrats—they took back the U.S. Senate that year in the wake of the Iran-Contra scandal—White lost, in part because many teachers stayed home, angered by his reforms. He also angered plenty of fanatical Friday Night Lights Texans with his "No Pass, No Play" law that barred athletes who failed classes from suiting up. The law affected about one out of seven student athletes in Texas. White tried to run again in 1990 but lost in the Democratic primary to the more liberal and colorful Ann Richards, who would go on to be governor for one term and died in 2006. (She was defeated in 1994 by a never-been-elected businessman named George W. Bush.) Richards's daughter, Cecile, is the head of Planned Parenthood.
White never ran for office again but he continued to lead a public life—and one that includes an important lesson for all politicians. He changed his mind on an important issue. He grew. White, like most Texas politicians, had been pro-death penalty, and the Lone Star State's reputation for being execution-happy only grew under his watch. There were 19 executions under White's watch. He was the first attorney general of Texas after the Supreme Court briefly banned and then reinstated the death penalty nationally. After White's one term in office, executions seem to have become an industry in Texas. The liberal Richards oversaw more than 50. There were 152 under Bush in his six years as governor, from 1995 to 2001. Out of office, White became a critic of how the penalty was applied in Texas and expressed remorse for his role in it.
White's short tenure in the governor's office had an outsize influence. The "No Pass, No Play" policy still stands, although it has been modified. And had the price of oil not collapsed in the mid-1980s, taking much of the Texas economy with it, White probably would have won and perhaps would have become a presidential candidate in 1988 or 1992. Regardless, he's missed by those who knew him, and ought to be remembered by those who didn't.