White Woman Calls Gas Station Worker 'Nazi Jew' and 'Hitler' for Being Asked to Wear a Mask
In a California gas station a woman was captured on film hurling slurs at the clerk. Their alleged offense? The cleark asked their abuser to put on a mask and that's all it took for them to be lambasted with names like "Nazi Hitler."
The surveillance footage has gone viral with good reason. The gas station attendant on the film did not want to serve the customer wearing the red trucker cap because she was not wearing a mask. After being told to "get out," the exposed woman burst out into a hateful tirade and spewed racist insults.
The irate customer said, "You know what freedom is? Are you from America? Are you an American? Or are you an illegal immigrant? You look like one. You also look like a Nazi Jew."
The cashier responded in shock, "Oh my goodness!"
"What you're trying to do, you're trying to enforce supreme order over people and their natural right to be free, Hitler!"
When the cashier started laughing, the client was further enraged. The customer went on and continued, "You're nervous because you have no brains and don't know what to say. Your defense mechanism is to laugh. You're a fool! You're fat and ugly! And you have a lame a$$ job!"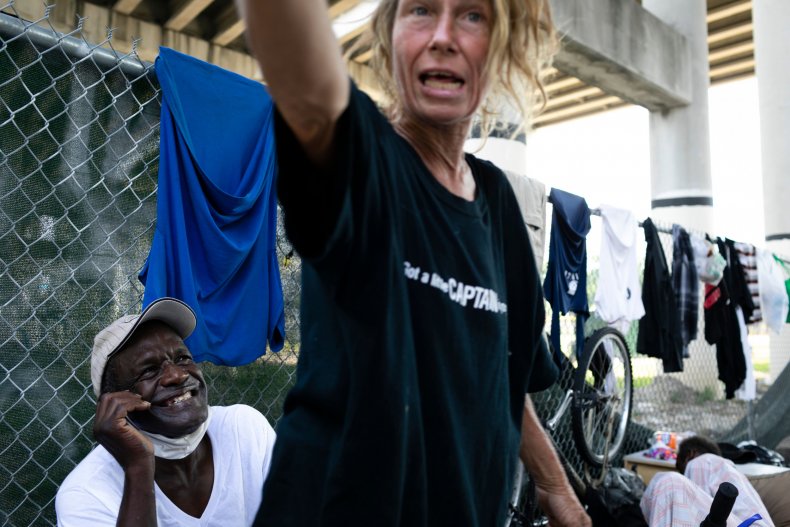 U/dontmindme0001 uploaded the viral video on another subreddit, titled r/F**kYouKaren. Reddit users, such as u/RWT709 and u/jfin6712, wanted to know if the angry customer was identified. U/dontmindme0001 mentioned the incident was reported in a small town article, but did not gain any circulation. While hoping for Reddit users to see the video and eventually name her, u/dontmindme0001 stated, "No justice, but hopefully if this gets enough traction, there will be."
When user, jfin6712, asked for more information, dontmindme0001 did not mention more and only shared the location of her state, "Not comfortable saying the city on here, but I'm in California."
Reddit users rallied together to compliment the cashier's calm attitude. They were amazed at how she kept her cool throughout the entire situation. Both women would have gotten into trouble if their confrontation became physical. Thankfully, the cashier managed to keep her dignity as the hate-filled customer stormed out of the room.
OhmanIcanteven said, "The employee has some awesome self-control. This is one of the reasons I support minimum wage increases. People don't get paid enough to take this kind of BS just for doing their job, and looking out for the safety of themselves and others."