White Woman Spews Racial Slurs as Black, Samoan-American Men Walk By
A white woman in Kansas City was filmed shouting racial slurs at two men.
"So yesterday me and my homie Sam were out taking photos in the power and light district via KCMO when we overheard this lady say 'these f*****g n*****s' when we walked by. I told her not to say that, and then I started recording," 21-year-old Drake Lewis, a street photographer, tweeted.
Lewis is black. His friend Saomana Tualatamalelagi is Samoan-American, according to The Kansas City Star.
The young adult said he and his friend had been walking down the street and taking pictures when the woman slurred them.
"She was just on the phone. But when we were walking by, that's when she started with the racial slurs," he told Newsweek.
When he told her to stop, she launched into the rant.
"You a caramel n****r," the woman said, before proclaiming she was drunk. During the video, she walked over to the men and said, "Get the f**k out of my face, you b***h."
"Shut your hick ass up, you ugly b***h," Tualatamalelagi said at the beginning of her tirade.
Lewis said he publicized the video to expose the prevalence of racism. "I posted it to expose how people really are, and to show that racism is pretty much everywhere. I'm just really tired of the disrespect."
He told Newsweek he was unfazed by the incident. "I'm fine," he said. "At the end of the day I'm still gonna be me," he wrote.
The executive director of the Kansas City Power and Light District, an entertainment area, rebuked the woman.
"There is no place in our society for the kind of abhorrent speech that a visitor to downtown appears to have made on a public street in the video, and we condemn it in the strongest possible terms," Nick Benjamin told the Star.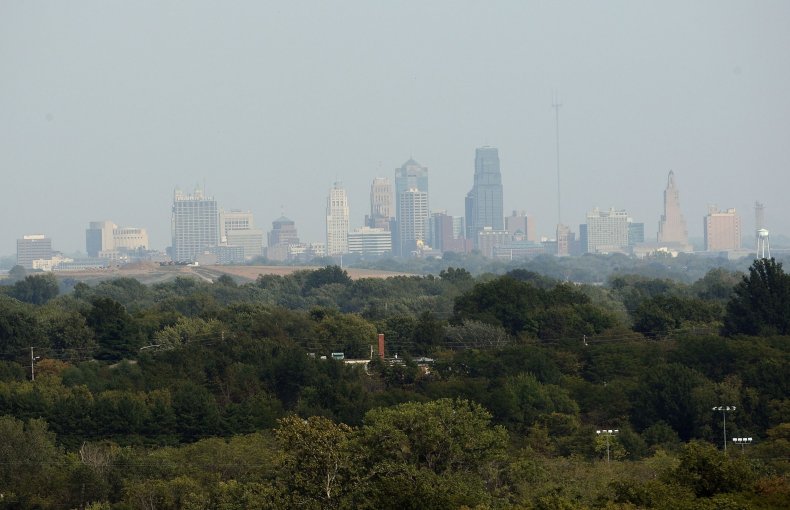 Countrywide, a series of racist incidents captured on camera have been spread through social media.
Last week, a woman in Brooklyn was filmed calling the police on a 9-year-old black boy, whom she accused of sexual assault. Surveillance footage showed that the boy had not groped her. Rather, it showed the boy's backpack brushing against her.
Earlier this month, a white woman blocked her black neighbor from entering their building. He wouldn't show her proof that the resided in the complex. After he walked past her, the woman followed him to the fourth floor.