Video: "Permit Patty" Alison Ettel Calls Police On Black Child Selling Water, Then Says She Was Pretending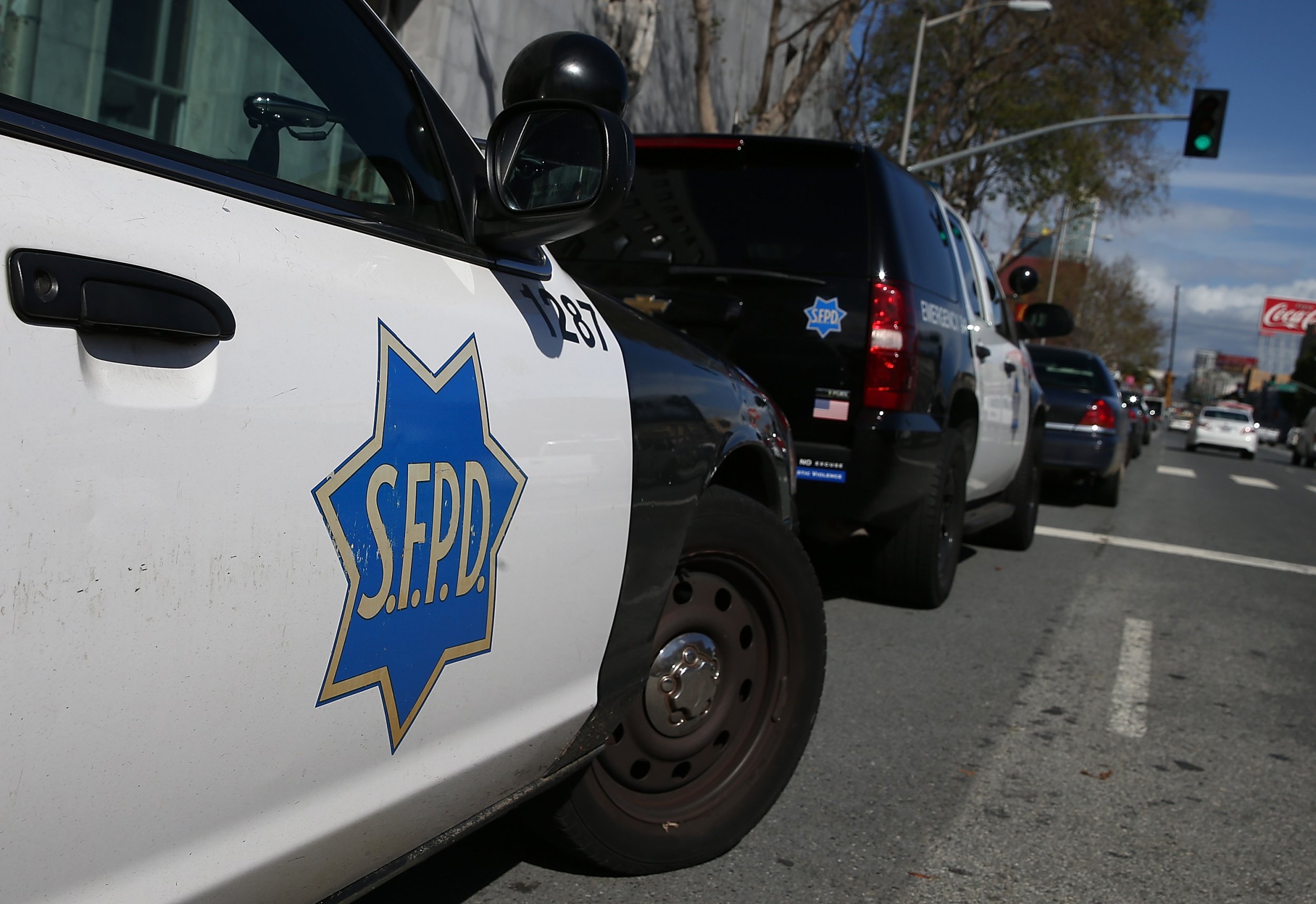 A video posted on Twitter Saturday in which a white woman was filmed apparently calling police to report an 8-year-old black girl selling water has gone viral.
"This woman don't want a little girl to sell some water, she's calling the police on an 8-year-old girl," the woman who took the video, identified as the girl's mother, is heard saying.
The woman complaining is seen on her phone, and ducks out of sight when she realises she is being recorded in the video. The incident took place near San Francisco's AT&T Park before the Giants' Saturday afternoon game against the San Diego Padres.
"Don't hide, the whole world gonna see you, boo," the woman filming says.
"Yeah, and um, illegally selling water without a permit?" Ettel says into the phone.
"On my property," the mother responds.
"It's not your property," the woman complaining says.
"So my little cousin was selling water and didn't have a permit so this lady decided to call the cops on an 8 year old," wrote Twitter user Raj (@_ethipiangold), who uploaded a video of the confrontation on Twitter, labelling the post #PermitPatty.
The woman on the phone was identified by the HuffPost as Alison Ettel, who in an interview with the publication said of the incident "this has no racial component to it" and claimed she only "pretended" to call the police.
Ettel told HuffPost that she complained because the girl's mother was "screaming."
"They were screaming about what they were selling," she said. "It was literally nonstop. It was every two seconds, 'Come and buy my water.' It was continuous and it wasn't a soft voice, it was screaming."
She said that her complaint had nothing to do with race.
"I had been putting up with this for hours, and I just snapped," Ettel said.
"I have no problem with enterprising young women. I want to support that little girl. It was all the mother and just about being quiet," she said.
Newsweek has contacted the Twitter user who uploaded the video for comment.
As the video of the incident gained attention online, social media users criticised the woman making the complaint, and actor Gabrielle Union commented "This woman asks to speak to somebody's manager on the daily. She permanently wears folks OUT."
Some compared her to the woman who called 911 in April over a group of black people barbecuing in a park in Oakland, California.
She was dubbed 'bbqbecky' online, in reference to the derisive term 'Beckys' for white women.
San Franciso Police Department has not commented on the incident.