USC Class Installs 'Dismantle Whiteness and Misogyny' Mural on Campus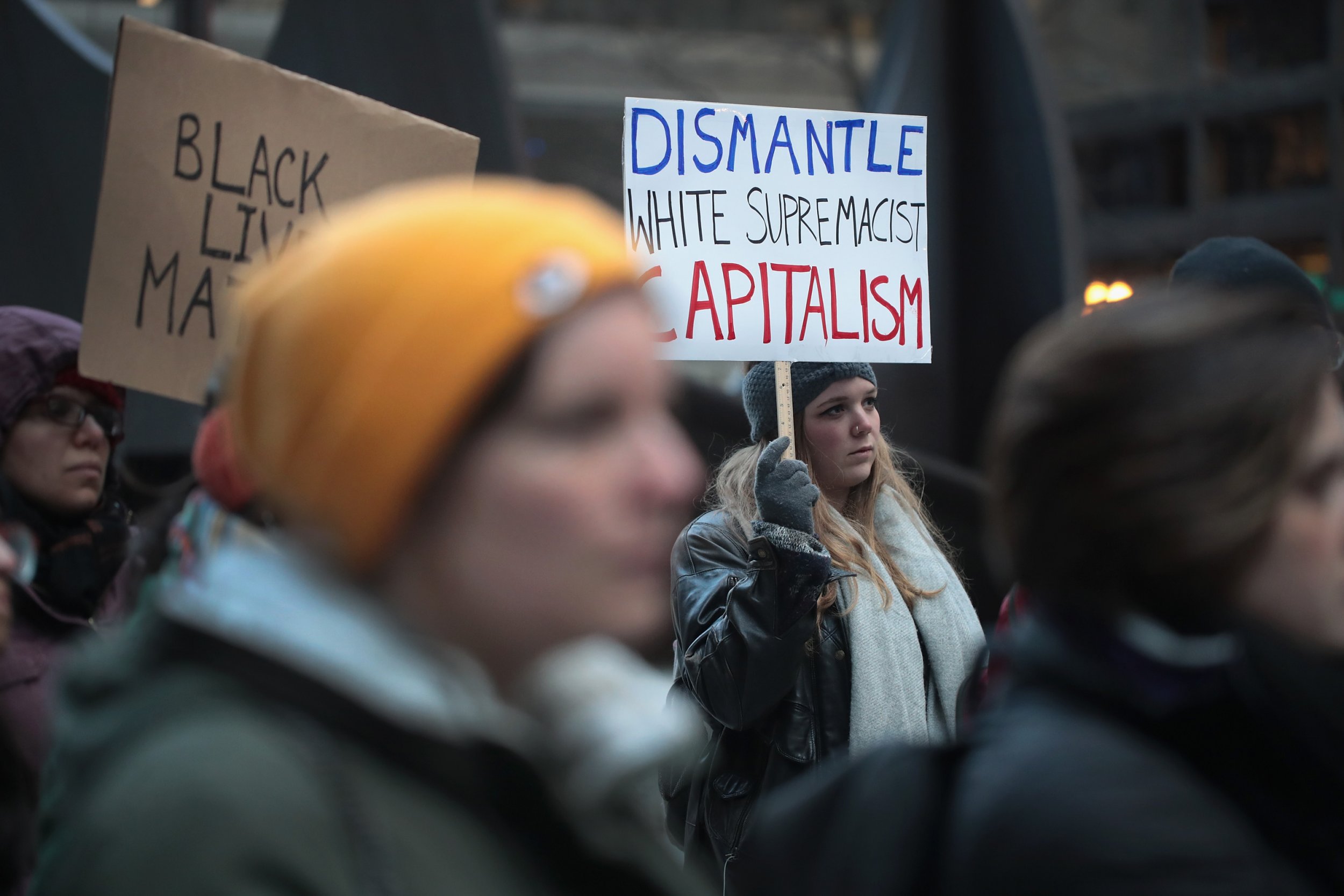 A mural intended to spark conversation and to "challenge racism, sexism and xenophobia" was installed on the University of Southern California campus this week.
The large mural reads, "Dismantle Whiteness And Misogyny On This Campus" and was installed outside the entrance to the Annenberg School for Communication and Journalism building. The project was created by the feminist artistic collective When Women Disrupt along with students from the USC course, "Women: Designing Media for Social Change," The College Fix first reported.
Annenberg is described on the group's Instagram page as a way to spark "conversation about the institutionalized and everyday systems of power and representation that reinforce racism, patriarchy, and inequity."
The When Women Disrupt collective, which features artist Tatyana Fazlalizadeh, muralist Jessica Sabogal and filmmaker Melinda James, describes itself as "a tour of street art and activism through the southwest region of the United States." They previously installed several murals around the country with similar themes; a downtown Phoenix installation shows a frowning woman with the words "White supremacy is killing me" and an adjacent poster reads, "My name is not BABY, shorty, sexy, sweetie, honey, pretty, boo, sweetheart, ma."
The women in the group have a tour through New Mexico, Arizona and California planned from May 22 through June 5 in which they'll install additional posters on xenophobia and misogyny.
Another mural in downtown Los Angeles shows four ethnically diverse people with the words, "Who Does America Belong To?" A Seattle mural reads, "More Than Your Token Black Person."
The USC campus project was commissioned by the Annenberg Institute for Diversity and Empowerment in collaboration with Visions and Voices. Diversity and Empowerment faculty co-director Alison Trope, who teaches several courses on the role of women in media, told the Daily Trojan that the installation is intended to spark dialogue on diversity.
She told the Daily Trojan part of the collaboration between "Designing Media and Communication Projects for Social Change" students and When Women Disrupt was to engage in discussions about real daily life interactions and then insert those ideas into the murals.
"So as we were planning, we talked to them about the fact that we didn't want the messaging to come in a top-down way from them, that we wanted the messaging to come from our students," Trope told the Daily Trojan.
"This art raises interesting questions of context—who is your public and who are you speaking to?" Trope said in a statement. "You don't always know how it is going to be received without context."
A flyer describing the "Whiteness" project obtained by The College Fix describes the concept in greater detail.
"Distinct from being white, whiteness refers to an unmarked and unnamed place of advantage, privilege or domination; a lens through which white people tend to see themselves and others; an organizing principle that shapes institutions, policies, and social relations."