Whitney Cummings Knocks Hollywood for Looking Down on Trump Supporters
Whitney Cummings has certainly never been one to shy away from controversy and has openly and frequently criticized cancel culture. This goes from her brazen stand-up routines and social media comments to her role as executive producer on the Roseanne show reboot (before quitting after its star, Roseanne Barr, posted racist tweets). But in a new interview with The Daily Beast, she makes it clear that she finds empathizing with supporters of Donald Trump is not controversial and no one should be dismissed, or canceled, based on political opinions.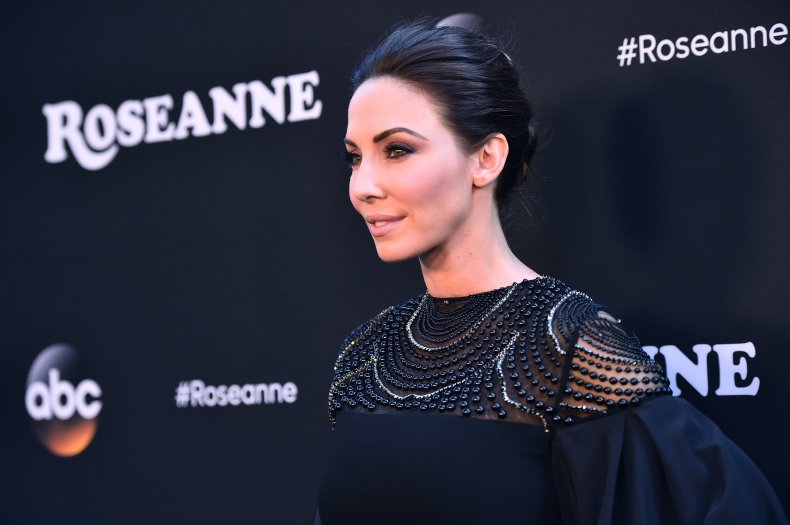 "I'm fascinated by playing devil's advocate and want to understand the people I disagree with. I don't want to dismiss and malign," Cummings told journalist Marlow Stern in the sprawling interview. "I think it's very self-righteous or sanctimonious to just dismiss people we disagree with without trying to understand why they believe what they believe."
Cummings, who in her diverse career starred in her own eponymous sitcom and co-created the mega-hit 2 Broke Girls, says more people in Hollywood should try to cut Trump supporters some slack. Growing up in Washington, D.C., with time spent in Virginia and West Virginia, she explained allows her to see and somewhat understand both sides of the political spectrum. She said, "Even though I don't agree with somebody, I don't think they're dumb. And I'm a comedian who tours all over the country, and I see why people make the decisions that they make. And as a writer, you have to be able to do that."
She also said she understands why Trump was elected in 2016, saying too many people felt like they weren't given a voice and were being ignored. Because of this, she said that "[I]f you don't see and understand them, they're going to make themselves heard in some way or another."
The star also discussed how she's been criticized in the past for not being more outspoken against Trump. She explained that she feels a better approach is ignoring Trump, who she is quick to point out, she doesn't support despite her refusal to attack his supporters. She said giving the president less attention and staying away from parodies is a better approach. To her, Hollywood mockery of Trump sometimes becomes "this weird, 'Can't wait to see Alec Baldwin play Trump!' positive association. I think Trump knows how much we need him, and plays to that."
Aside from discussing the current sitting president and his followers, Cummings also addressed cancel culture, particularly how it relates to comedians. The topic was broached when Stern asked about her former friend comedian Jeff Ross, who once groomed and abused a 15-year-old girl, according to a New York magazine exposé, and her former Whitney co-star Chris D'Elia, himself the subject of multiple allegations of preying on underage fans.
"So when it comes to minors and rape, that's never acceptable and never okay, but expecting comedians to be perfect? That's not what we do," Cummings said. "We advertise our mistakes. We hate ourselves! You don't need to cancel us! Nobody hates us more than us."
While the comedian delved deep into these and other topics, the larger purpose of the interview was to promote her comedy special In Stitches: A Night of Laughs with Whitney Cummings and Friends. Live-streaming from her backyard on November 19 at 9:00pm ET, the evening will feature special performances and appearances by Sebastian Maniscalco, Dan Levy, Neil Patrick Harris, Meghan Trainor, and Wayne Brady. The show will benefit the Hydrocephalus Association, an organization that helps research a brain disease that affects 1 to 2 out of every 1,000 babies born in the U.S.