How to Watch Robyn Crawford's 'Dateline' Special About Her Friendship With Whitney Houston
Whitney Houston's former best friend Robyn Crawford is expected to open up on their romantic relationship during the Dateline special, A Song for Whitney. Interviewed by Today co-host Craig Melvin, the late legendary singer's longtime confidant spoke about the nature of their friendship for the first time ever.
Houston died following an accidental drowning in Los Angeles in 2012. A toxicology report revealed cocaine abuse and heart disease played a role in the award-winning performer's death.
Crawford and Houston's friendship dissipated by the time of her death. However, Crawford served an integral role early on in Houston's career—she formerly worked as Houston's creative director and was the singer's point person—and spent much of '80s and '90s by Houston's side.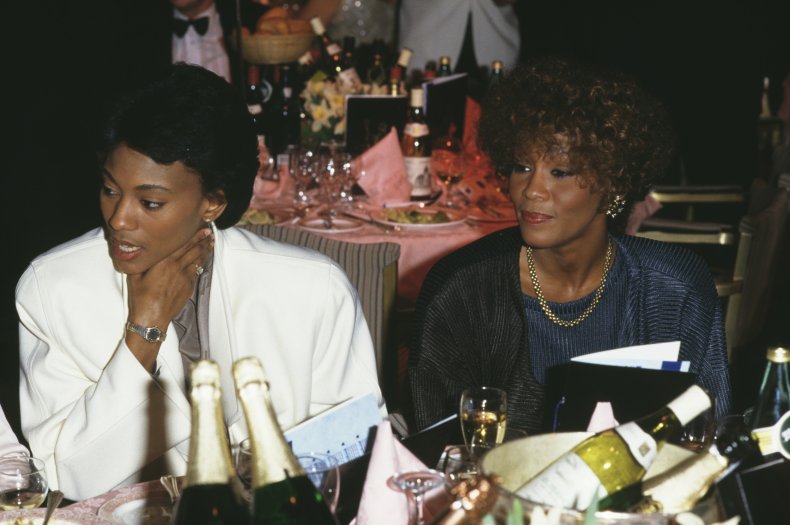 While their close bond was long speculated to be more than just a friendship, Crawford has remained silent on the romantic aspects of their relationship until now. With her new memoir, A Song for You: My Life with Whitney Houston, set to hit bookshelves on Tuesday, Crawford told Melvin she decided to come forward with the intimate details of the women's relationship because she believed it's what Houston would have wanted.
"I watched her rise to the top of her game and I felt compelled to share who that woman was behind all the fame," Crawford said in a sneak peek clip of the interview. "I never envisioned speaking publicly about my life and then I asked myself the question, 'What would Whitney want? Would she understand you know, the time is now?'"
Crawford was 19 when she met Houston, who was 17 at the time, while they were working at a summer camp in New Jersey in 1980. She claimed their friendship was physical from the very start, but Houston stopped the physical intimacy when her career began to take off in 1982.
"She said, 'I don't believe we should be physical anymore.' The music business was a world that we were learning and we didn't want anything to interfere with where she was going," Crawford revealed, adding that she was never upset by Houston's decision. "I just felt I wouldn't be losing much. I still loved her the same and she loved me and that was good enough."
The women remained close friends and housemates for years. Crawford said their friendship started to falter around the time Houston's relationship with R&B singer Bobby Brown began to flourish. Houston was married to Brown from 1992 to 2007. The couple shared one daughter together, Bobbi Kristina, who died in 2015.
Crawford's Dateline special will air Saturday on NBC on at 9 p.m. ET. Viewers can live stream the special on NBC's website and app, although a cable provider login is needed to access the stream.