'Whitney' Director Kevin Macdonald on Uncovering Whitney Houston's Alleged Childhood Abuser
For much of her young life, Whitney Houston was famous for her voice, one of the most glorious in pop music—immortalized in massive '80s hits like "I Want To Dance With Somebody" and "I Will Always Love You." But with her marriage to Bobby Brown in 1992 came a steep decline. Now she was better known for their train wreck of a relationship and an intractable drug addiction that eventually led to her death: At 48, she accidentally drowned in a hotel bathtub.
Scottish director Kevin Macdonald hopes to restore Houston's reputation with his new documentary Whitney: "A serious film," he says, "about somebody people don't take seriously." Macdonald pieced the singer's rise and fall through family interviews and archival footage, with one startling allegation uncovered weeks before he finished: Houston's brother, Gary, and her assistant, Mary Jones, claim that, as a child, she was sexually abused by her cousin, Dee Dee Warwick, the late sister of soul singer Dionne Warwick. "It's not the one thing that explains Whitney—it's not one thing that explains anyone—but an awful lot of pieces of her psychology fall into place when you learn that," says Macdonald, who spoke to Newsweek about Houston's harrowing secret.
Before making this film, were you a Whitney Houston fan?
I'm 50 years old, I grew up in the 80s, so all of her poppy stuff is what I grew up dancing to at school. I was a casual fan. But I re-listened to all of her work while making the film and realized her extraordinary power—this ability to inject you in the heart with an adrenaline of emotion. It's a kind of weird genius. She never wrote her own songs, so you can't read into the lyrics, you have to take it from the voice.
How did you build the Houston family's trust?
Luckily this is an authorized film, so we had the consent of the family right from the beginning. I met with Pat Houston, who is Whitney's sister-in-law and runs the estate and was Whitney's manager for the last 10 years of her life. We had a very frank conversation. She said, "I want someone to make an objective film."
When I eventually showed the film to [the family], there were things that made them uncomfortable. But they were as good as their word, and let me keep the film that I wanted to make. The entire family might not be happy with it, but Pat and her husband certainly are.
Who was less happy?
It's very hard for Cissy Houston, Whitney's mother, to watch this film. She's suffered so much. As a filmmaker I'm interminably curious and nosy, but certain times you meet people and think, I don't want to push you too hard because I can see this is painful for you. That's what it was like with Cissy. But you get a strong sense at the beginning of the film of what she was like as a mother—how demanding she was of her daughter, how she pushed her. I mean that in a positive way. Her mother is the single biggest influence on Whitney Houston the star.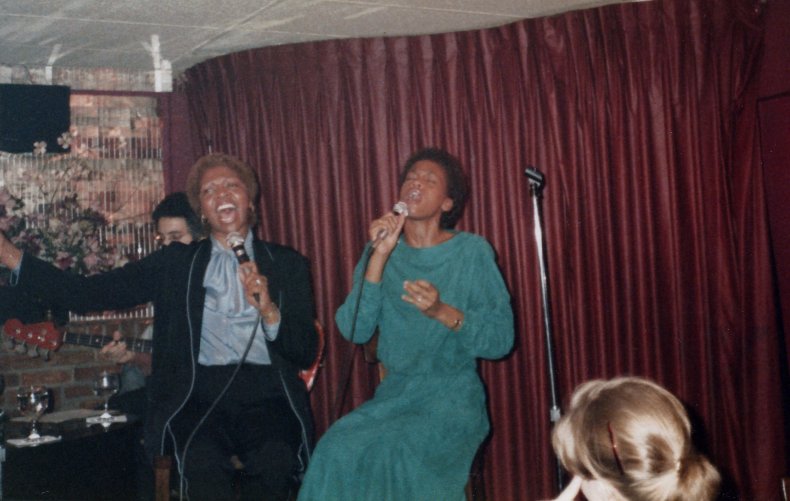 In your conversation with Gary Houston, there's a jarring moment of homophobia, when he calls Whitney's relationship with her best friend, Robyn Crawford, "evil."
Yes. A lot of people may disagree with his view on that, myself included, but I think it shows a measure of how comfortable he felt talking to me. I certainly wasn't going to censor that opinion because I think it helps to understand the family's attitude to Robyn, and how uncomfortable it must have been for her.
Did you try to talk to Robyn for the film?
Yes, and that's my big regret. She contemplated talking, and she procrastinated over several months, and then eventually said no. There's so much fascination with Whitney's sexuality. She had a relationship with Robyn that lasted a short time. Whitney was bisexual, she was fluid, whatever—we don't even need to put a name on her relationship with Robyn. She loved her, they were great friends.
Did you suspect there was abuse in Whitney's past?
Not to begin with. But after watching Whitney on screen every day for days on end, I began to feel there was something awkward about her in interviews. She seemed uncomfortable in her own skin, and that manner was familiar to me from people I'd met who had suffered some sort of trauma as a child. In one interview, which is in the film, she talks about how she hates child abuse more than anything. I thought, Why is she on about this? Is there something in her past?
How did it come out?
I was talking to Gary Houston about why he struggles with addiction: Was there something psychological at the root of it? He said it had to do with being abused by a female relative. Then it slowly came out that that person had also abused Whitney. Two weeks before I finished the film, I finally got an interview with Mary Jones, Whitney's assistant for the last 10 years of her life. I think she talked to Whitney on a more intimate level than probably anybody else.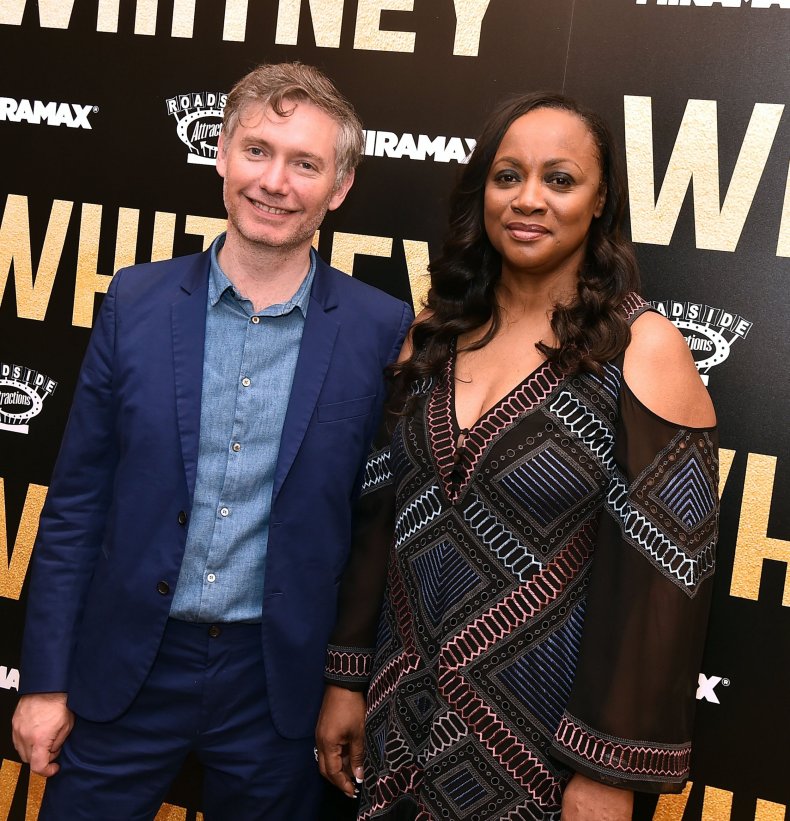 Was there debate about whether to include Warwick's name?
The producers and I discussed it a lot. Was it fair that Dee Dee was no longer alive to [respond]? In the end, I felt it would cause more problems if we said she was abused by a female relative and then didn't say who it was. Also, you use the word allegation. I'm not sure what the legal definition of allegation is, but to me, it's more than an allegation. Gary's sitting there saying 'This happened to me.' This is a victim talking.
Have you heard from the Warwicks since making the film?
No, I haven't, and I'm sure I won't. I don't want them to get tangled up in this, it's nothing do with any surviving Warwicks. This is a relative of theirs, they're not responsible for her. I deliberately didn't go to Dionne Warwick's door and say, "Tell me about your sister!" What's she's going to say? It's just unfair to her. I would like to have known more about Dee Dee, but nobody wanted to talk about her as a person. [Newsweek reached out several times to Dionne Warwick's rep for comment, but received no reply.]
The use of sexual abuse as a plot twist has been criticized. Are you concerned about that?
It is a plot device, I suppose, but it's representative of my process as a filmmaker. If I had put it at the beginning, the whole film would be about childhood sexual abuse. By putting it at the end, it achieves two things. It imitates the way that I came across this information—it wasn't what I set out to find. And, maybe more importantly for the audience, this is a celebration of Whitney, so I wanted to start with the positive. It's not about childhood sexual abuse, it's a film about a great performer. Hopefully, the film will allow you to understand her in a way you haven't before, to listen to the music in a different way and appreciate what she achieved.