5 Things Whitney Houston's Best Friend Robyn Crawford Revealed About Their 'Intimate' Relationship
Whitney Houston's best friend Robyn Crawford opened up about her "intimate" relationship with the late singer for the first time during an interview with Today show co-host Craig Melvin.
The show aired a snippet of the interview Thursday. The full interview special, A Song for Whitney, is slated to run on NBC's Dateline on Saturday at 9 p.m. ET.
"We were intimate on many levels. And all I can say is that it was very deep, and we were very connected," Crawford explained.
Crawford's interview comes ahead of the release of her tell-all memoir, A Song for You: My Life with Whitney Houston. The book, which hits shelves Tuesday, also contains behind-the-scenes details of the legendary performer's career and private life including her romance with Crawford.
Houston died following an accidental drowning in 2012, although a Los Angeles coroner listed heart disease and cocaine abuse as contributing factors. She was 48 years old.
Read on for five things Crawford revealed about her relationship with Houston in her new book and interview below.
Crawford met Houston when they were teens
The author first met Houston in the summer of 1980, before her rise to stardom. Crawford was 19 at the time while Houston was nearing 17 when they became friends while working as counselors at a summer camp in East Orange, New Jersey. During her interview, Crawford said their relationship became physical early on. "Our friendship was a deep friendship. In the early part of that friendship, it was physical," she said. "It was ours."
"It was during that first summer that we met. It was the first time our lips touched, and it wasn't anything planned, it just happened. And it felt wonderful," Crawford revealed. "Then not long after that we spent the night together. And that evening was the night that we touched. And that just brought us closer."
Houston ended their physical relationship early on
In the book, Crawford reveals that Houston called it quits on the physical aspect of their relationship right after signing a record deal with Clive Davis at Arista in 1982. She said Houston feared that people wouldn't accept them as a couple. "She said if people find out about us, they would use this against us. And back in the '80s that's how it felt," Crawford wrote.
Although they agreed to remain silent about their romance, Crawford told Melvin they still loved each other and continued to enjoy a close friendship. "I just felt that I wouldn't be losing much," Crawford said.
"I still loved her the same, and she loved me. And that was good enough," she continued.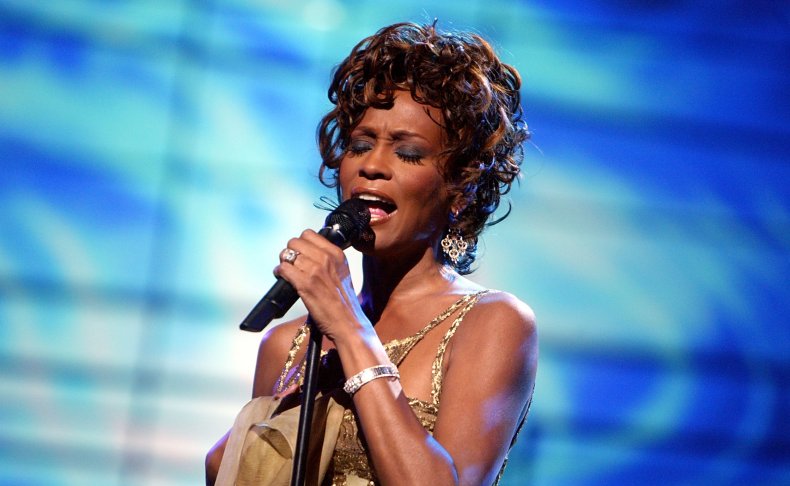 Houston's mother was against their close friendship
In the book, Crawford wrote Houston's mother Cissy Houston, who was a gospel singer, disapproved of their bond. "Whitney told me her mother said it wasn't natural for two women to be that close, but we were that close," she wrote.
Houston and Crawford's romance has long been a topic of speculation. The year after Houston's death, her mother spoke about the closeness of the women's relationship during an interview with Oprah Winfrey. Although she couldn't confirm if Houston and Crawford were involved in anything deeper than friendship, she said she would not have approved of her daughter being a lesbian.
Houston never subscribed to sexuality-defining labels
Despite having an intimate relationship with Houston, Crawford wrote in her book that the singer and actor never identified as gay or bisexual. "We never talked about labels like lesbian or gay. We just lived our lives and I hoped it could go on that way forever," Crawford wrote.
Crawford felt now was the right time to come forward about their relationship
Speaking with Melvin, Crawford said she only decided to come clean about her romance with Houston because she "felt the need to stand up for our friendship."
"I watched her rise to the top of her game and I felt compelled to share who that woman was behind all the fame," Crawford said. "I never envisioned speaking publicly about my life and then I asked myself the question, 'What would Whitney want? Would she understand, you know, the time is now?'"