Whitney Houston's Private Hell and Inevitable Death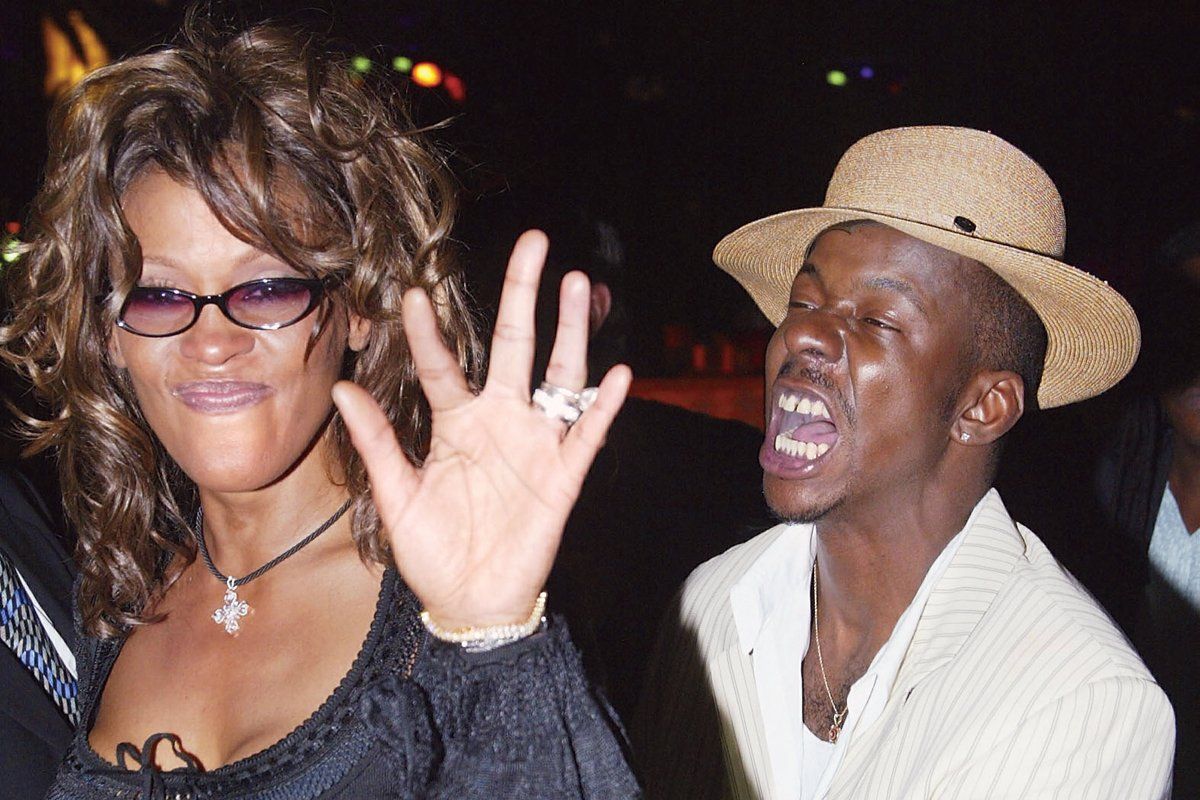 In her final flight back home, singer Whitney Houston should have been surrounded by those who truly loved and cared for her. A few aboard the private plane that carried her body had been there for Houston through thick and thin. Her manager and sister-in-law, Pat Houston, was with her on this last journey, as was her beloved cousin, singer Dionne Warwick.
Also along for the ride that Monday afternoon in February was Raffles van Exel, a self-described entertainment consultant who met Houston years before on her concert tour and somehow wriggled his way into her close-knit inner circle. Van Exel was a partner with Houston's sister-in-law Pat in a new decorative-candle business, and the singer had been set to film a commercial for the line Feb. 11—the day she died. Van Exel never got his commercial, but he did manage to snap a picture of the singer in her casket and sell it to the National Enquirer for millions of dollars.
"Her family couldn't even protect her in death," says a close friend. "They had the person on the plane with her body that took her picture in the casket. That tells you a lot about the life she was living." Such was the tragic and twisted reality of one of the greatest singers of all time.
Houston wrestled with demons, drugs, and heartbreaking betrayals that continued to haunt her even after her lifeless, bloated body was found face down in a bathtub at the Beverly Hilton on the eve of the Grammys. Autopsy results revealed just how much self-inflicted damage Houston had done in her 48 years. The scalding bath water had burned her face, and there were bruises on her forehead, chest, and upper lip and numerous scars on her body. Years of cocaine use had burned a hole through her septum, she had heart disease, and toxicology tests showed residue of marijuana, Xanax, Benadryl, and other medications in her system.
"In many ways I'm surprised she lasted as long as she did," says a former assistant to the singer who didn't want to be identified due to a confidentiality contract she'd signed. "She was on a downhill road for a long time, and her body just gave out. I know she was tired, very tired, from it all."
Along that downhill road, Houston's drug use led her to forget the lyrics to her most famous songs, blow off concert dates at a moment's notice, lose her fortune, ruin her voice, and even sometimes ignore the basic needs of her only daughter. "She planned her day around the drugs, and nothing else mattered," says one of her closest friends, who requested anonymity because she herself often partied with Houston. "Drug sellers loved her, and everyone wanted to sell to her because she paid in cash. She would spend thousands of dollars a week buying drugs and stockpile it in the house so she wouldn't run out. The house would be a mess, with trash and dirty clothes everywhere, but she didn't want anyone to clean up, because she didn't want people to see how bad everything was. She didn't want a nanny for Bobbi Kristina for the same reason."
Houston's tragic end, say friends and associates, was the result of many factors and the fault of many people, with Houston herself at the top of the list. The once-fresh-faced teenager with the sculpted cheekbones and sinewy figure grew up in East Orange, N.J., where her family moved after living in Newark during the 1967 riots. Her parents did what they could to provide well for Whitney and her older brothers, Gary and Michael. But somewhere along the way, her brothers fell victim to drug use, and their little sister wasn't far behind.
"It wasn't Bobby Brown who introduced her to drugs," says Monique Houston, who married Gary Houston early in Whitney's career and divorced him in 2001. "Drugs were around her for years before she met Bobby and continued after he left. It was worse when they were together, but he didn't cause it."
Brown, whom Houston met at the 1989 Soul Train Music Awards and married three years later, has long carried the blame for her fall from grace. But those who knew the two well say Houston wasn't someone easily led into doing things she didn't want to do.
Houston dabbled only in light drugs during the initial stages of her career, say several people who were around her at the time. But as her fame grew by leaps and bounds, so did the pressure to succeed and her need to escape from it all. "It was hard, given her two brothers were into drugs," Monique Houston says. "During the early and mid-'80s, a lot of people were doing drugs, and Gary was in rehab several times for it. I think it was hard for her to go a different way with such easy access to it and those around her doing it, too." Neither Gary Houston nor Michael Houston would comment for this article.
By the time Houston had reached superstardom—singing "The Star-Spangled Banner" during the Super Bowl in 1991 and starring in her first Hollywood movie, The Bodyguard, in 1992—the façade her record label so carefully crafted and marketed was beginning to crack. "It really got bad for her around the time of The Bodyguard and after her marriage to Bobby," says her former assistant. "She was trying hard to be this kind of prissy, girly girl people wanted her to be, but she wasn't. She was trying to be everyone to everybody while also taking care of everybody. That took its toll."
Houston's pressures included pleasing both her strong-willed mother, Cissy, who'd long dreamed of success of her own, and her mentor Clive Davis, who had a vested interest in keeping her music as mainstream as possible. Davis discouraged Houston from writing her own lyrics and flatly dismissed her desire to be less "pop." (Davis and Cissy Houston both declined comment.)
Some African-American audiences felt Houston and her music lacked soul—so much so that they dubbed her "Whitey Houston" and booed her at the 1989 Soul Train Music Awards, the same event where she met Brown. "I don't think people knew how much that hurt her and made her second-guess herself," says Monique, who recalls seeing Houston near tears at the awards show. "She grew up in the inner city and certainly wanted to be loved by her people." Particularly since the real Whitney Houston, stripped of her long evening gowns, flawless makeup, and heels, was a down-home, hard-core Jersey girl who loved nothing better than to drink, smoke pot, and have a good time.
She was indeed the perfect match for R&B bad boy Brown, who routinely got in trouble with the law and had several children by different women when the two met. "They both lived lives where they were poor in the early years, had a lot of family they felt responsible for, and had success at a young age. They could relate well to each other in some ways," Monique says. "That doesn't mean they were right for each other, but Bobby wasn't a bad guy."
He also wasn't the person Houston needed to help get her life on track and off the drugs she was taking with increasing frequency. "This business is brutal, and it's very easy to get caught up in stuff you shouldn't, even with the right people around you," says singer Chaka Khan, who struggled for years with a cocaine habit and admits to getting high with Brown and Houston, who was one of Khan's backup singers as a teenager.
Before Brown arrived on the scene, Houston's rock had been her longtime friend and business associate Robyn Crawford, and many thought the two were having a romantic relationship. "She and Robyn were very close. They had known each other since high school," says the former assistant. "They had a strong attachment to each other, and I can't say more than that." But as the lesbian rumors persisted, even after her marriage to Brown— rumors that Houston denied but that posed a potential threat to those invested in her career—Crawford disappeared from Houston's life in the mid-'90s (not her own decision, say some). "When she left, Whitney felt lost," says the former associate. "She needed her."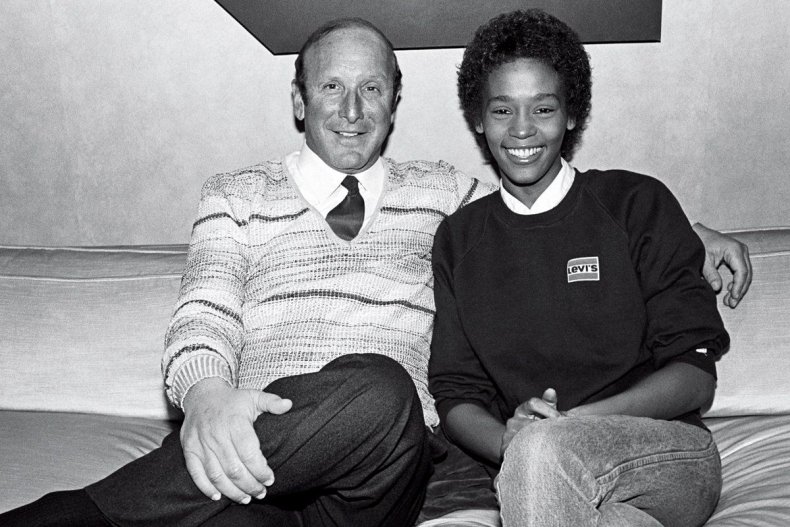 Instead, Houston and Brown descended further into their addictions. "Bobby could get the drugs easier than she could, because he could go down to the streets and fit in better than Whitney did," says Houston's close friend who did drugs with her. Their messy life was a boon to Brown's family, who regularly sold pictures to the tabloids for thousands and thousands of dollars. "Bobby's family sold Whitney out so many times, but Whitney would just get higher to forget their betrayal."
Many people tried to get Houston's family to intervene, but they refused, according to several friends and associates of Houston's. "The family was afraid of the embarrassment on some level and wouldn't confront her early on," Monique Houston says. "Her mother would always say, 'I don't understand this drug thing.' And she didn't. They let it get too bad before they understood she needed serious help, and then it was too late." Houston's brothers couldn't help, because they were dealing with their own drug abuse. (Gary played a year in the NBA, where he struggled with drugs and injuries, and wound up a backup singer for his sister. As for Michael, friends and family say he often goes missing for weeks at a time because of drugs and has been particularly unstable since his sister's death.)
"A lot of times the family isn't able to get to the one they love," says singer Jermaine Jackson, who understands all too well the Houston family's struggle. "I saw that with Michael for years. We couldn't get to him, because those who just wanted him to work and make money didn't care if he was sick or drugged out. That's a tough battle to fight."
Ultimately, though, no one could help Houston unless she was willing to accept that she needed help. "You couldn't make Whitney do anything she didn't want to, plain and simple," her former assistant says. "People did try to get her help, and her mother certainly wanted to help her daughter. But in many ways they didn't know what to do. Whitney was the breadwinner and called the shots."
Former employees say confronting Houston about her drug use was a sure way to end up jobless. "She could get someone else to do whatever you were doing for her in a heartbeat," says a former security guard. "I quit because I was tired of looking the other way and tired of pretending this wasn't going to turn out exactly the way it eventually did."
Ironically, Houston's drug use only grew worse after the birth of her beloved Bobbi Kristina, who arrived after several earlier miscarriages. "She loved that little girl with all her heart, but she was far too sick by the time her baby came to be the kind of mother she needed to be," says a family friend. "Sometimes Whitney would be so out of it, the baby wouldn't be changed for days at a time. That's what drugs will do to you, and it doesn't matter how rich you are. An addict is an addict."
Though Brown struggled off and on for years to get clean, the Bobby-Whitney combo was too toxic a cocktail for either to stay sober. "Bobby liked to drink, and when he was drunk, he was really mean and nasty. He'd spit at her and throw things at her, all in front of Bobbi Kristina," says Houston's close friend. During one of Brown's attempts at sobriety in the late '90s, Houston decided to go along on the tour, baby daughter in tow, to support him. Brown had just come back from a stint in rehab, but Houston continued to use cocaine in front of him. Brown was so enraged he ordered her and Bobbi Kristina off the bus in the middle of the road, forcing another band member to pick them up.
For years Houston paid Brown's legal bills from his numerous run-ins with the law, as well as the child support due his exes, all in the name of love. She also tried to minimize her larger-than-life stardom and fame in an effort to massage his fragile ego: though Brown had success in the R&B world, he often felt lost in Houston's. The codependent nadir came in 2005 with the Bravo reality TV series Being Bobby Brown, which gave viewers a voyeuristic window on the couple's mess—including one infamous scene where Brown describes helping a constipated Houston relieve herself manually.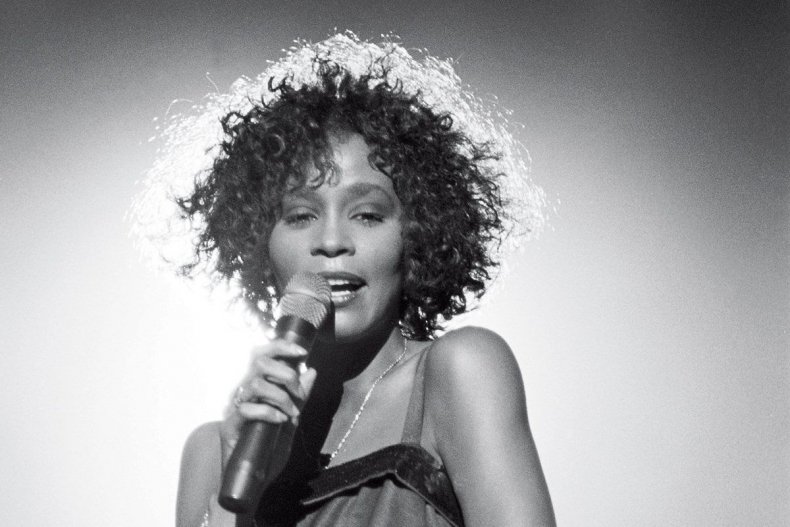 In the end, nothing could save the marriage that many say was doomed from the start. In 2007 Houston divorced Brown, though some in her inner circle contend she really didn't want to. The singer told Oprah Winfrey in 2009 that she'd waited for him to come and get her and their daughter after she moved out, but he never did. Instead, he became engaged to another woman and has a new daughter.
In divorce, Houston grew closer to Bobbi Kristina. But with drugs preventing her from being much of a mother, the two became more like sisters, hanging out together at nightclubs and parties. "I think she thought being with Bobbi Kristina would help her control what she [Bobbi Kristina] was doing as far as drugs were concerned," says Houston's close friend. "She could stop her from going too far or sinking too deep. The problem was Whitney would be too out of it to really see what was going on or what Bobbi K. was doing."
While mother and daughter may have been BFFs in the club scene, behind closed doors they fought often—and sometimes physically, according to one friend of Houston's."Bobbi Kristina loved her mother," says another close family friend. "But she had anger at her as well. She saw a lot of bad things as she grew up, from both her mom and her dad. They both put that child through a lot."
Addiction has been described as a family disease that infects not just addicts, but those closest to them, and it doesn't seem to have spared 19-year-old Bobbi Kristina. She disappeared after her mother's funeral and was later found in a hotel room using drugs, according to two people familiar with the incident. Even before Houston was laid to rest, these people say, the family had discussed getting Bobbi Kristina into rehab, though she has publicly denied doing drugs. "She's really alone without her mother," the family friend says. "No one else can get to her, because she has a lot of Whitney in her. She's going to do what she wants."
Houston's daughter is now dependent for emotional support on Nick Gordon, a young man her mother unofficially adopted, according to the family friend. Bobbi Kristina and her father have had a rocky relationship for years and have been estranged since the funeral, which he left early because there weren't enough seats for him and his other children (only days ago did they finally reconnect for lunch, and she spent most of it on her BlackBerry). In the end, Brown wasn't there when Houston made her final exit from her hometown church in Newark. Like so many others in Houston's life, he had his own problems and simply couldn't be bothered with hers.