Who Is Whitney Way Thore's Ex-Boyfriend, Avi Lang? Star Explains Her Doomed Relationship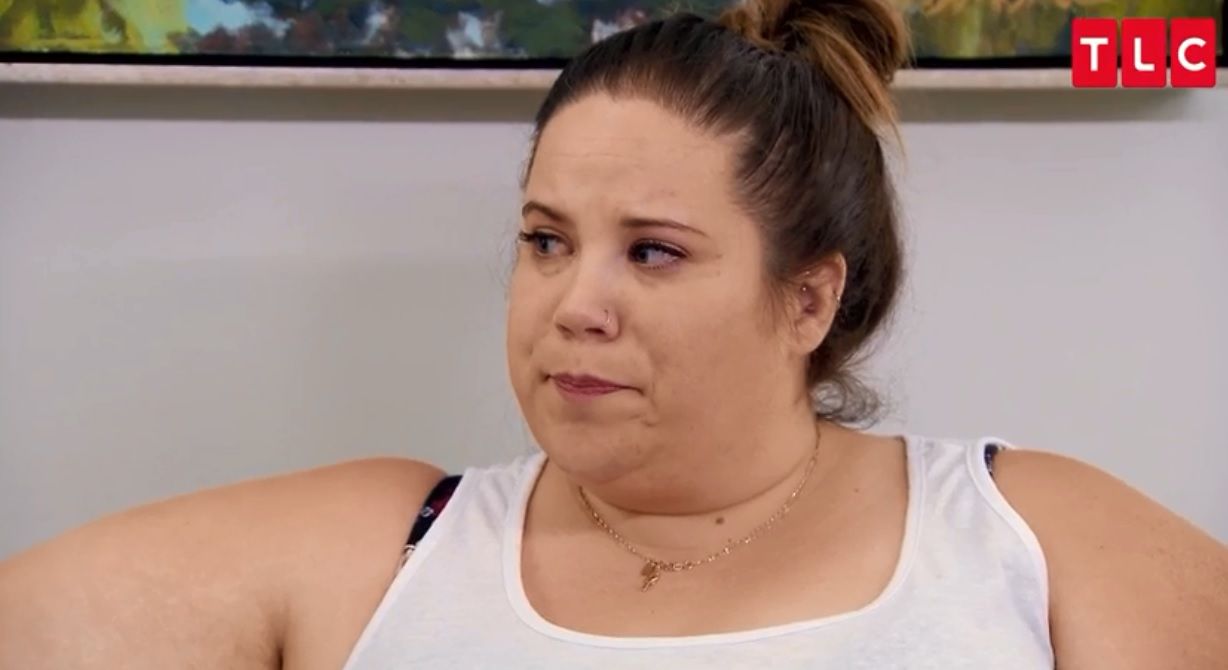 Whitney Way Thore, the star of TLC's My Big Fat Fabulous Life, experienced some heart-wrenching moments while filming Season 4. Then-boyfriend Avi Lang refused to appear on camera, and Thore soon find out why: She was Lang's side chick. He was cheating on fiancée Nada Louis with her.
"This is the most difficult thing I've ever had to do on TV," Thore, 33, told Newsweek in a phone interview. "And it's been one of the most difficult things to watch. It's deeply personal."
Her romance-gone-bad is one of the main storylines of Season 4, but there was no way her six-month relationship could be accurately portrayed. "It's so frustrating to be on TV and know you have an entire life behind two two-hour episodes," she said. "It's really hard because the full picture is never shown."
To some viewers, it looked like Thore and Lang dated for only a few weeks, but they were together from September 2016 to March 2017. "I hid him from the producers and everybody because he didn't want to be on camera," she said. "[The relationship] was a lot more than it appears to be on TV."
Not wanting to appear on camera or on social media together might have been a "red flag" for some girlfriends. Thore didn't think much of it—she figured she was a public person dating a private man. But, ironically, it was social media that led Thore to learn the truth of Lang's cheating. Louis reached out via Instagram, and from there Thore unraveled Lang's lies, finding more women who claimed they were Lang's girlfriends too.
She eventually dealt with her heartache by starting a support group for the women slighted by Lang, corralling them so they could share their stories about their mysterious British lover. And while Thore had the women's best interest at heart, some viewers accused her of "exploiting" them for ratings.
"It's been really shocking to me that people were questioning with my motivations for collaborating with Nada and the other women," she said.
Thore maintained her support group of "over 20 women" helped Lang's exes heal. "We've got a secret group online that we communicate in," the reality star told Newsweek. "It was a gift to these women to realize this man is a narcissist."
"It's been validating and vindicating for us. Unless you've experienced it you can't understand how manipulative, crazy and gas lighted [we were]," she continued. "Avi absolutely is an emotional abuser."
On January 10, Louis took to social media to post rare photos of Lang. Two of them were of her with Lang, and the other two were of Thore with Lang. "One manipulative psychopath down and two strong women still and always standing up and proud #girlpower," she captioned the IG post.
Despite how difficult it was for Thore to film her breakup on TV, she was pleased with the end result. "The genre of reality TV is never held is high esteem, but I'm very proud of our show for tackling some hard topics," she said.
My Big Fat Fabulous Life airs on Tuesdays at 8 p.m. ET on TLC.