Is Buddy Bell on Drugs? Whitney Way Thore Finds Out Truth About Missing Friend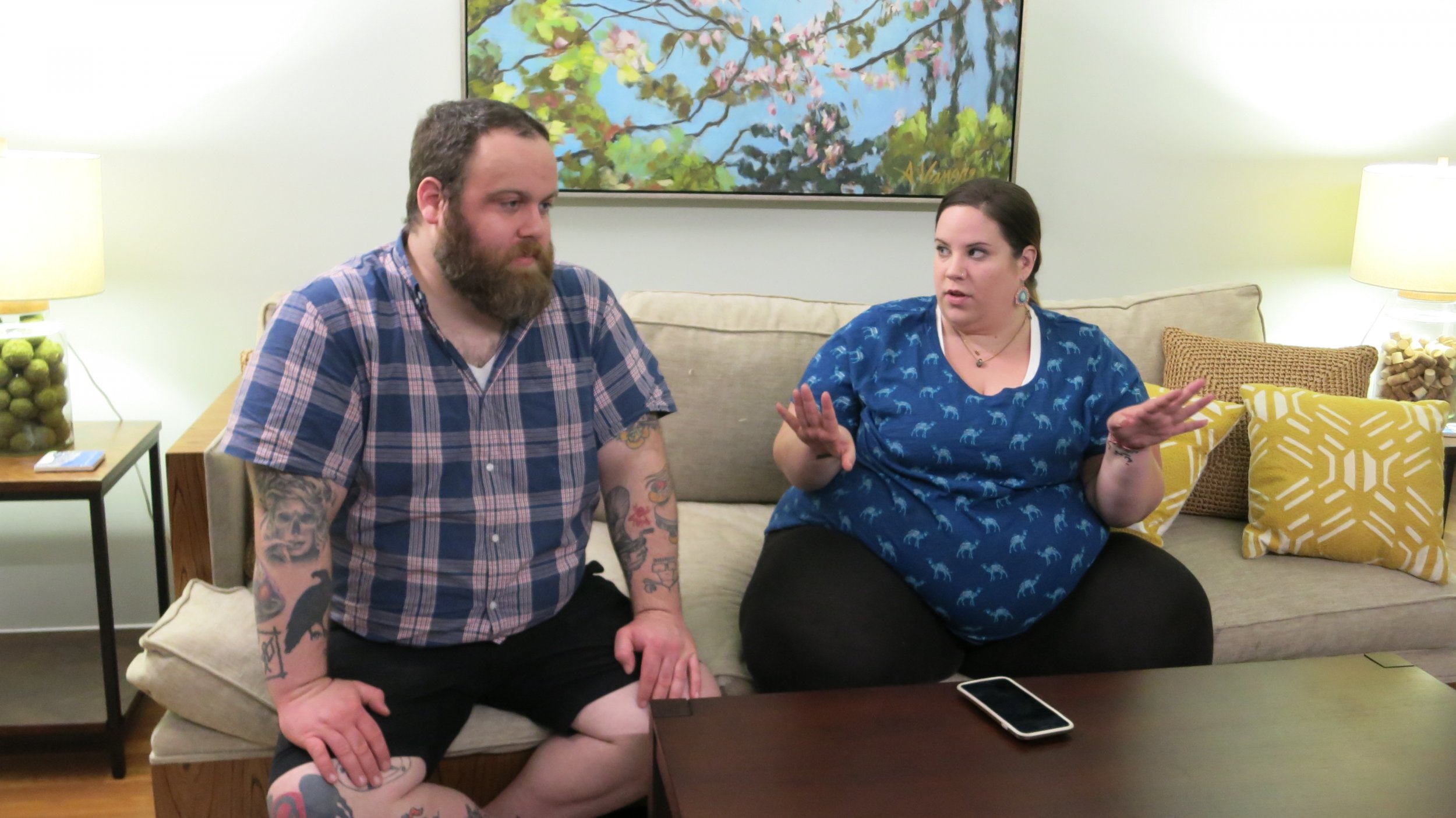 My Big Fat Fabulous Life star Whitney Way Thore was concerned when she couldn't find her friend, Buddy Bell, and the reason for his disappearance was drugs.
"My mind is racing right now with all the possibilities of where Buddy could actually be, and I think that we have every reason in the world to be really, really worried," Thore said in a clip from Tuesday's episode of My Big Fat Fabulous Life, obtained by People magazine. "I'm imagining the worst, like was he arrested? Or in trouble? Or gotten involved with the wrong kind of people?"
After going days without seeing Bell, which was unusual since they live together, Thore met with one of Bell's friends who told her his secret.
"I don't understand any of this; I've never known anything about this kind of thing. And I feel helpless because I don't know what to do and I don't know what to think," she continued. "I don't know enough about drugs."
Thore immediately decided to go to Bell's parents. "I don't think there's any time to waste," she said.
While she's happy Bell confided in someone, she wished that she could have helped him sooner. "I'm glad that Buddy was able to be open with Zach about his problem, and it sounds like he knew that it was a problem and he needed help," she said. "And if something awful has happened to him before he could get that help, I am never going to forgive myself."
Previously, Thore told Newsweek that Bell was acting strange before he went missing. "There were a lot of things Buddy was doing and saying that were uncharacteristic for months and months," Thore said. "We were searching for a long time to figure it out. There was something really, really wrong with Buddy. And you will see that quickly.... It's something I've never been through and [it was] devastating for a lot of us.
"Buddy literally turned into a different person," she continued. "I used to sit around with Heather and be like, Who is he? His appearance changed, his personality changed and he became a stranger."
My Big Fat Fabulous Life airs on Tuesdays at 8 p.m. on TLC.