Whitney Way Thore Explains Kissing Buddy Bell on 'My Big Fat Fabulous Life' And Gives Update on His Drug Addiction Recovery
My Big Fat Fabulous Life star Whitney Way Thore has a special chemistry with her longtime best friend, Buddy Bell, but things got "weird" when they decided to take their chemistry in a different direction and kiss. They have had a past, and even though they have moved on and dated other people, they decided to see how it would feel to give each other a smooch.
So what was it like? According to Thore, it was just plain weird. "There really isn't a word for it, to be honest. When I kiss Buddy it's always weird. There's always a weirdness from being friends with him. But I think that sometimes people have a chemistry that's just there. I'm just gonna have to say, if I pick one word, I'm still gonna say weird," she told Newsweek.
To make things even stranger, Bell previously dated Thore's friend, Heather Sykes. At the time of Thore and Bell's first kiss in Season 5, Sykes was still heartbroken over her split with Bell, who is recovering from drug addiction.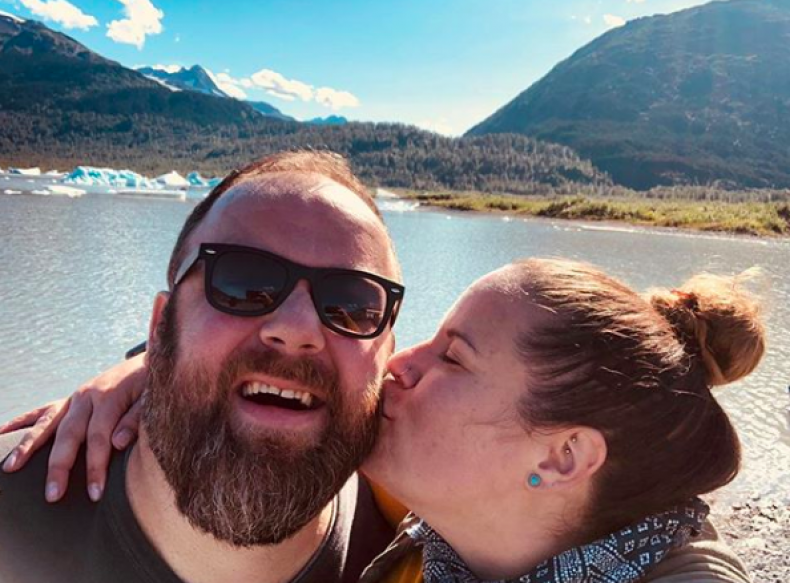 "Things are a little bit weird between Heather and me right now," Thore, 34, admitted. "She is completely over him finally but at the same time, she doesn't want to think about her best friend and her ex-boyfriend [kissing]. The truth is—I set Buddy and Heather up myself—but before that, Buddy and I had some time together a few years ago. The whole thing is difficult for her because I'm still close with Buddy. You'll see through the season the evolution of Heather and Buddy's relationship. It's hard. It's a close friend group. People date and then they break up. There's a lot that goes on. We're fine. Things are just a little tense still."
While Bell's drug addiction was a secret for most of Season 4, the new season is focused on him seeking help. He goes to rehab and stays in a halfway house. "Buddy is doing OK. There are a lot of ups and downs in the first year of recovery. You'll see that and you'll follow it throughout the entire season," Thore revealed. "It's kinda difficult. One minute you think everything is fine and then the next minute it's like you are totally worried. It's hard to really trust if someone has it together or not. And of course, he was in a relationship at the beginning of the season. That was dramatic and traumatic! We love him and support him and we know that recovery is not an easy thing."