'My Big Fat Fabulous Life' Spoilers: Whitney Way Thore Reveals Why She Secretly Took Her Mother To The Gym
My Big Fat Fabulous Life star Babs Thore has been recovering from a stroke, which was featured on the previous season of the TLC reality show. She's not active in the gym, but Whitney Way Thore wants the amount of exercise her mother gets to change. In an exclusive clip, obtained by Newsweek, Whitney Way Thore explains why it's important for her mother to improve her health.
At the beginning of the clip, Babs was lured to the gym under "false pretenses." She calls the gym a "house of horrors" and says she's "really nervous" about working out. "I was brought here under false pretenses," she says. "I thought I was coming to feed the ducks."
To her horror, Whitney introduces Babs to her new trainer, Jessica, who informs Babs they are going to warm up before they determine what type of exercises she can and cannot perform. "Oh, I'm fine. I'm not cold or anything," Babs says, assuming Jessica was talking about the temperature of the room and not stretching.
"I think I rather be fed to the ducks than to participate in Whitney's scheme," Babs adds to TLC cameras in a confessional.
While at the gym, Whitney is amused at her mother's attempt to ride the stationary bike. Babs is surprised to see it only has one wheel and struggles at first to get on the machine at first. Eventually, she is able to peddle and looks like she's enjoying herself.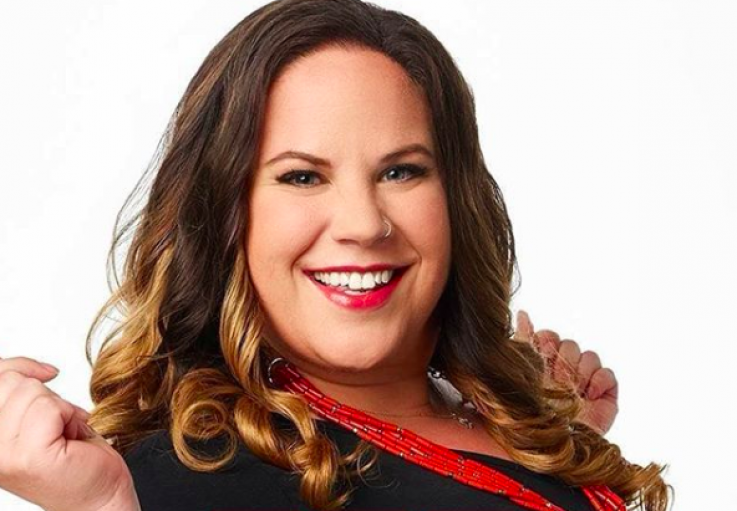 "This is the first time in my lifetime that my mother has been to a gym, for sure," Whitney says in a confessional. "I've actually never seen my mother do any type of physical activity."
She then gets emotional, thinking about her mother aging. "You know, there are some things about my mom that have declined obviously since her stroke but my mom is vibrant and beautiful and so full of life," Whitney says. "She makes people happy and she makes people laugh. I just want her to have her zest for life back."
In a previous interview, Whitney told Newsweek that her mother was doing well. She also discovered that her mother was twice married, which is a fact Babs hid from her children.
"I've always known Babs is not an innocent Southern Belle but what I found out is that she's really not," Whitney joked. "She's really not."
Don't miss Season 5 of My Big Fat Fabulous Life when it returns Tuesday at 8 p.m. ET on TLC.
'My Big Fat Fabulous Life' Spoilers: Whitney Way Thore Reveals Why She Secretly Took Her Mother To The Gym | Culture