'My Big Fat Fabulous Life' Spoilers: Is Todd Purposely Messing Up Whitney's Choreography on Big Girl Dance Class Tour?
Whitney Way Thore and Todd Beasley are on the road teaching their Big Girls Dance Class tour, but things aren't going as planned. Todd is messing up steps and Whitney can't tell if he's doing it on purpose since he's confident that he knows the choreography. Worse, people in the crowd, who are taking the class for the first time, are noticing that Todd is messing up the routine.
"I really wish that I didn't have to worry about Todd's performance on top of everything else. I wish that I could just teach but I don't have the luxury right now," she says in a sneak-peek clip obtained by Newsweek.
"A member of the class called Todd out on messing up the choreography," Whitney adds. "Like, I'm confused because he actually knew this choreography so is he trying to play me? Is he trying to test me? Like now is not the time."
The tour hasn't been going as planned, with too many dancers joining the Pittsburgh class. Whitney doesn't want to send anyone home but they are over capacity. "Either I turn people away or I just have to do classes back-to-back," she said in a confession to TLC cameras last week. "Both thoughts are terrifying."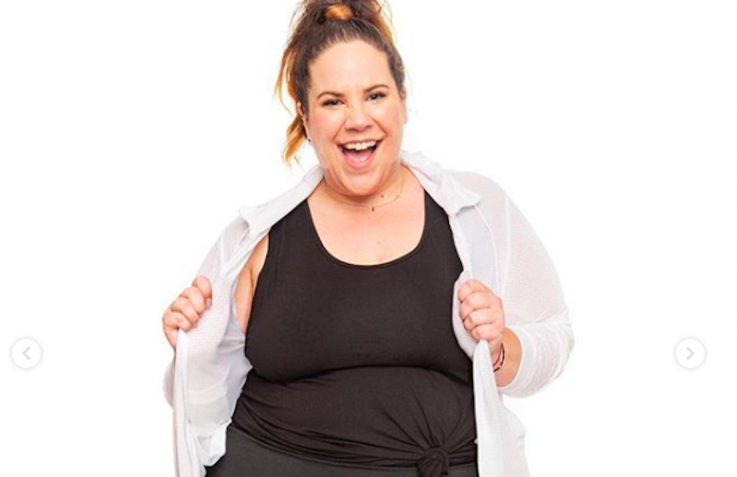 Todd put the onus on Whitney. "Now, I know this happened because Whitney is not a tour manager," he told the cameras in a confessional of his own. "We are dance teachers. Like, can we just go back to Greensboro and what we know where we know it."
Since the last time viewers saw Whitney, she has gotten more in tune with her fitness journey over the last eight months. She made it clear that weight loss is not the goal, but a by-product of her journey to become more fit. "I will say for the first time in my life I'm training real hard just for the sake of it," she told Newsweek. "There's no expectation of weight loss. And I have lost weight, but I haven't tried, and that's never happened to me in my entire life. I started to really fall in love with my fitness family."
The last time she got serious about hitting the gym was in 2011 and she developed an eating disorder. "It was all a big mess," she confessed. "I think what I learned was that the gym environment, in general, felt threatening to me and it felt scary. It felt like I don't want to get back into this obsession. I think that's why I hadn't really given it 100 percent."
Don't miss My Big Fat Fabulous Life when it airs Tuesdays at 8 p.m. ET on TLC.
'My Big Fat Fabulous Life' Spoilers: Is Todd Purposely Messing Up Whitney's Choreography on Big Girl Dance Class Tour? | Culture