Who Is Ace Watkins? 2020 Candidate Hopes to Be America's First Gamer President
In a crowded 2020 field Ace Watkins has made history as the first Gamer candidate to seek the presidency. He has announced bold reforms and promised representation for one of America's most misunderstood political demographics. Gamers have responded in kind; in less than a week his campaign has amassed a Twitter following larger than Democratic hopeful John Delaney, a former Maryland congressman and self-made millionaire. In this Newsweek exclusive, he details his vision for America and the hard drive towards a brighter future.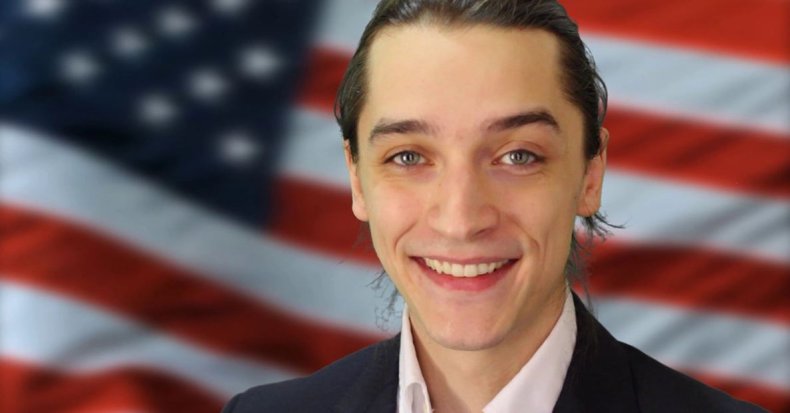 Why do you think you can beat Trump in 2020?
President Donald Trump has spent over 40 percent of his term AFK. In 2016, Trump said that he wanted to run the United States like a business. We can all see that this has failed. America needs to be run like a video game, and we know that. I think I'm the Gamer for the job because I've trained years in most competitive arenas that exist. President Trump is failing our nation. If I can speedrun Bloodborne in 39 minutes, how hard could it be to run a country?
How will you fund your controversial Game-Pass-For-All policy?
EA alone took in over $1 billion in profits last year, while many hard-working Gamers were barely able to afford so much as an Apex Legends Battle Pass. I refuse to believe that those corporate profits would not be better spent guaranteeing video games to all Americans regardless of race, class, and skillz.
You've identified as the first Gamer candidate for president. Are you worried about the liability from embracing such a controversial label?
There's strong evidence that suggests that there have been several U.S. presidents who secretly identified as Gamer but hid it from the public to avoid controversy. I am proud to live in a time when people can openly celebrate their love of games.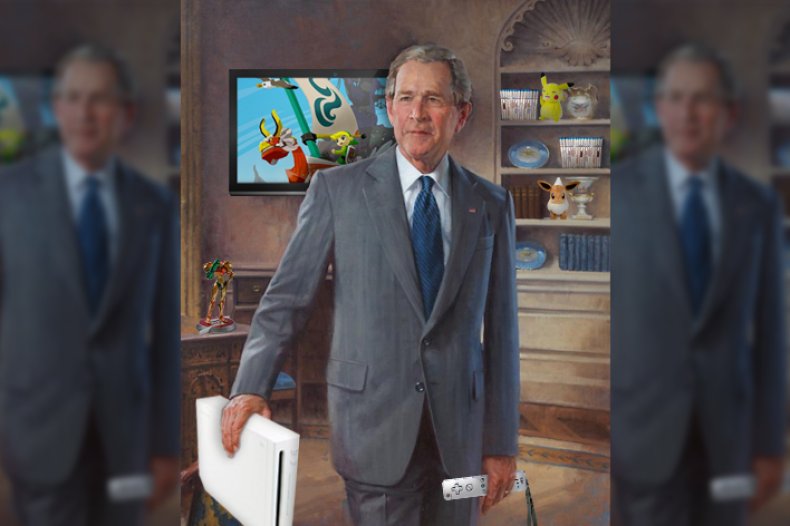 American arcades are in trouble, as more than 300 malls are slated to close in the U.S. in the next four years. What is your plan to save America's gaming institutions?
I plan to combat the shortage of arcades in America by establishing a Dance Dance Revolution cabinet factory in Detroit, which will generate thousands of jobs and thousands of high quality machines to revitalize our ailing arcade industry.
Will you create new cabinet positions to address gamer oppression? If so, what are they?
As soon as I enter office, I will appoint Gamers to all current departments of the Federal Government to change Washington from the inside. Gamers in the FDA will ensure Mountain Dew fountains are in every public school. The Department of Defense will create new, prestigious military honors for elite FPS players. The Treasury Secretary will institute the first official Gamer cryptocurrency. The USDA will release a guide to balanced gaming diet: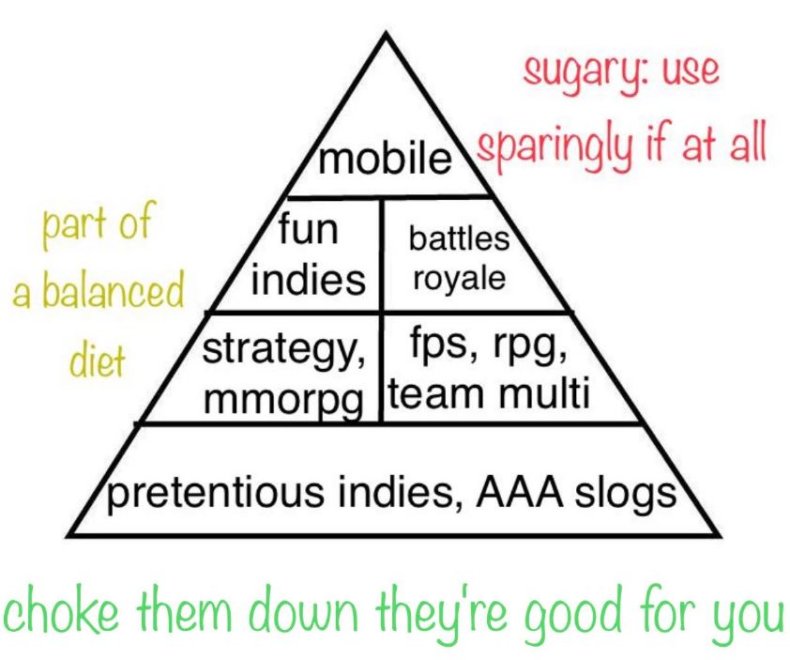 These policies are merely the beginning. We will not create a new cabinet department for Gamers — we will create Gamer representation at all levels.
Please order these priorities for the Watkins Administration: Skate 4, Half-Life 3, localize Mother 3.
I refuse to let the media dictate the terms of policy. We need to think outside the box and move past the petty arguments of contemporary politics. Gamers of all stripes need to come together and elect one of their own to the Presidency, as opposed to squabbling over which game needs to be released. That said, Skate 4.