Who Is Adam Lambert? American Idol's Mentor Rocks Out With Queen and Looks Back On Season 8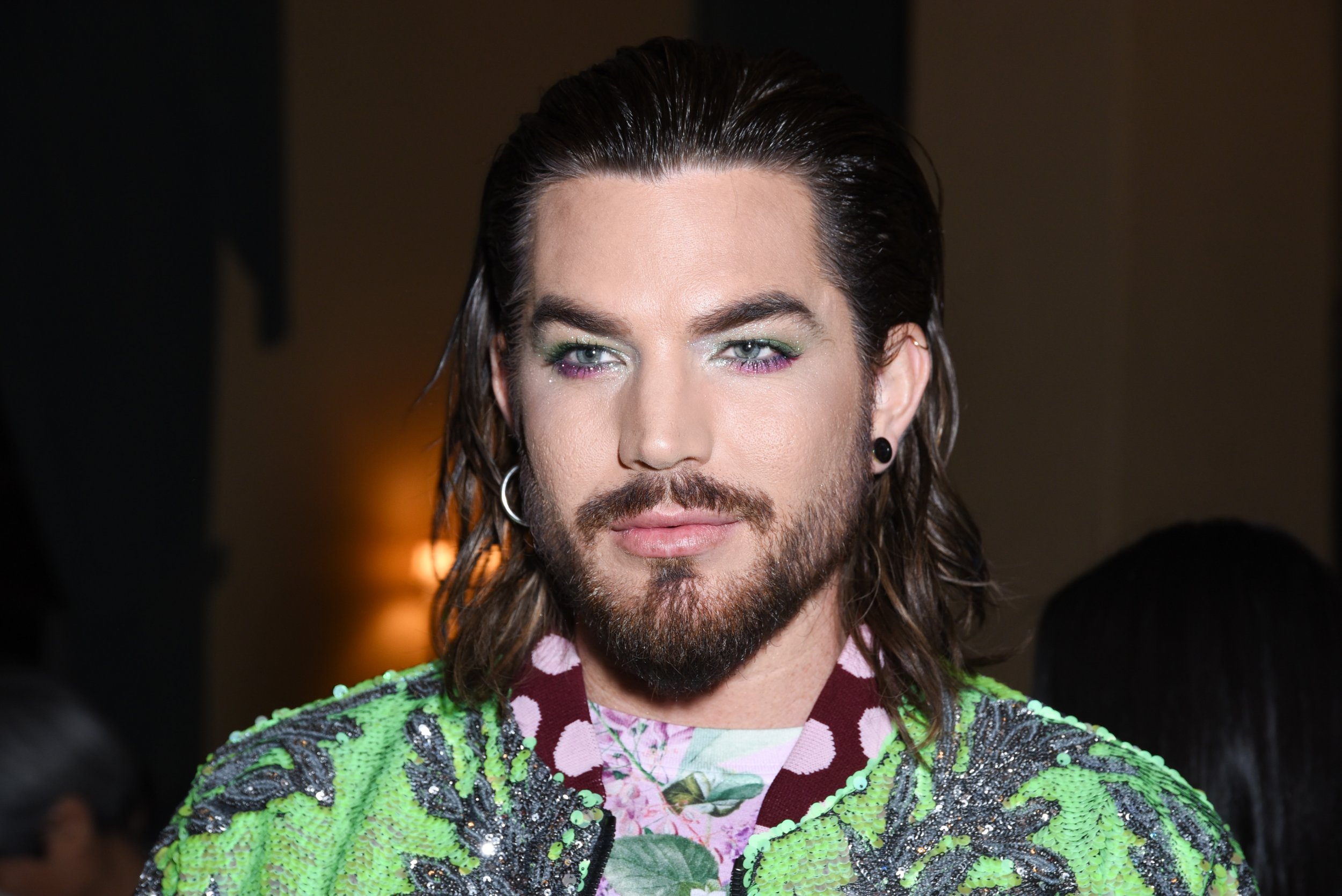 Following last week's trip through the Disney catalog, American Idol officially has its Top 8 contestants. Sunday's episode will bring a performance by legendary rock band Queen and Season 18 runner-up Adam Lambert as the episode's mentor.
While the now 37-year-old rose to fame in 2009 after competing on the reality talent show, Lambert more recently joined toured and performed with Queen, including at the band's opening performance at this year's Academy Awards.
Lambert announced on Twitter February 25 the debut of The Show Must Go On: The Queen + Adam Lambert Story. The two-hour documentary will air Monday night on ABC and comes on the coattails of the already sold-out July/August 2019 U.S. Rhapsody tour which was first announced in December.
The Rhapsody tour will kick off July 10 at Rogers Arena in Vancouver. Lambert and Queen will also be making stops at arenas including The Forum in Los Angeles and Madison Square Garden in New York, and the tour will wrap up at Spectrum Center in Charlotte, N.C. on Aug. 23., according to Billboard.
"We have been designing a brand new visual spectacle that will reframe these iconic songs and we are excited to unveil it," Lambert said in a statement.
"With rare concert footage and exclusive, revealing portraits of the band members offstage, The Show Must Go On chronicles Queen and Lambert's incredible journey since they first shared the stage together on American Idol in 2009," ABC's statement read. "From his humble beginnings and meteoric rise on reality TV to now standing center stage as lead singer of Queen + Adam Lambert, the documentary features brand-new interviews with Lambert, his parents Leila and Eber, and Queen founding members Brian May and Roger Taylor, as well as American Idol judge Simon Cowell, Golden Globe and Oscar winner for Best Actor Bohemian Rhapsody's Rami Malek, and Foo Fighters' Taylor Hawkins."
Since being declared American Idol's runner-up in 2009, Lambert has not only produced his own music but has wowed audiences during tribute performances for iconic members in the music industry.
The Indiana-born, San Diego-raised singer was a part of the star-studded lineup of NBC's Elvis All-Star Tribute on February 17. Performing "Blue Suede Shoes," Lambert was deemed by fans as an Elvis look-alike as he rocked the stage in true Elvis fashion.
Watch Lambert mentor this season's remaining contestants and rock the stage with Queen when American Idol airs Sunday night on ABC at 8 p.m. ET.