Who Is Adam Rippon, the First Openly Gay American Man to Qualify for Winter Olympics?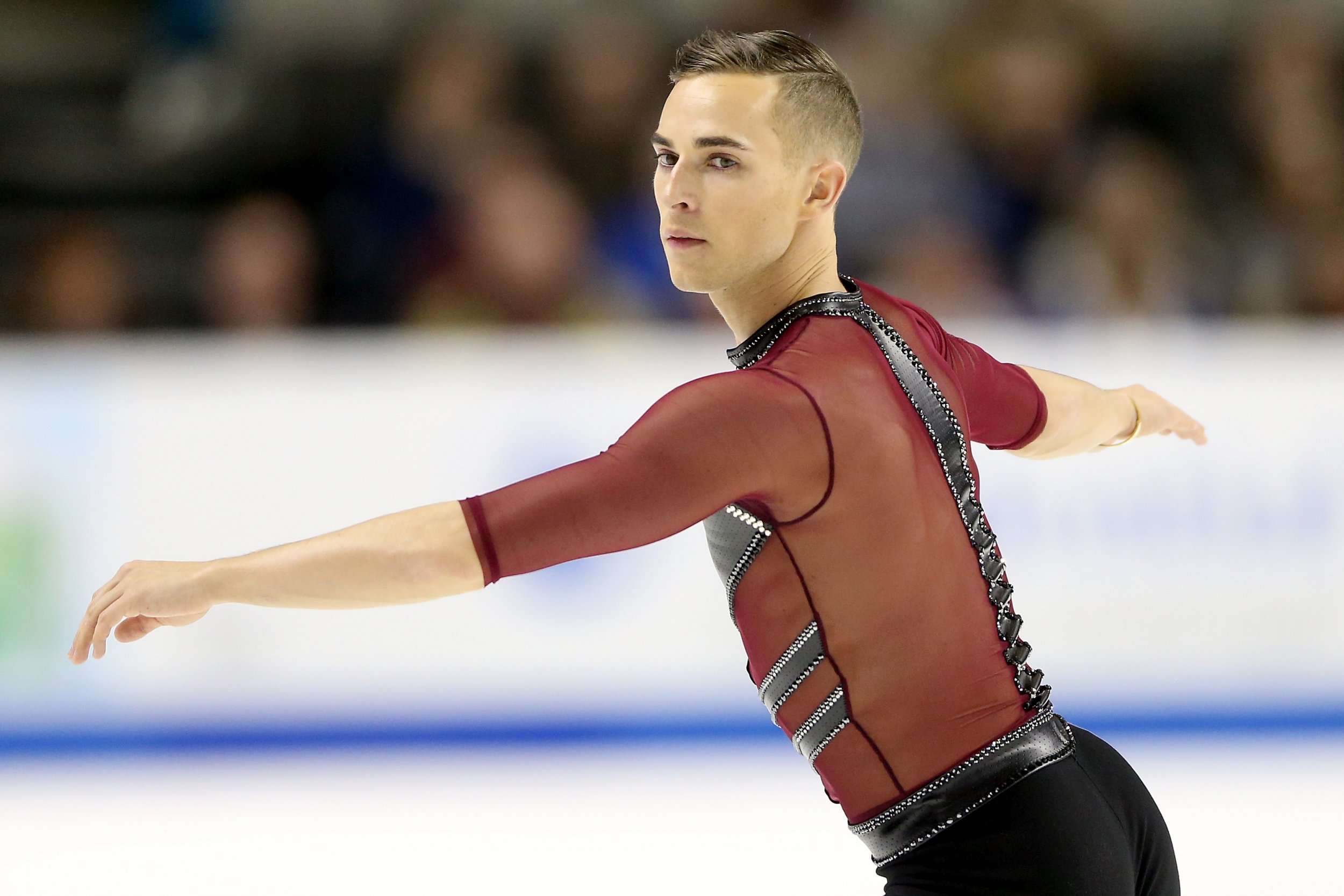 Before Adam Rippon hits the ice, he steps away from his competitors. He plugs into his favorite music, Martin Garrix radio, pulls his skates onto his feet, takes a few deep breaths and prepares to nail a routine.
That isn't what happened during his disappointing fourth-place performance at the U.S. figure skating championships on Saturday. He fell on his opening jump. He turned two triples into singles.
After it all, he peeled off his costume, took his skates off and hoped that the U.S. Olympic Selection Committee would look at his entire body of work over the last two seasons instead of one off performance.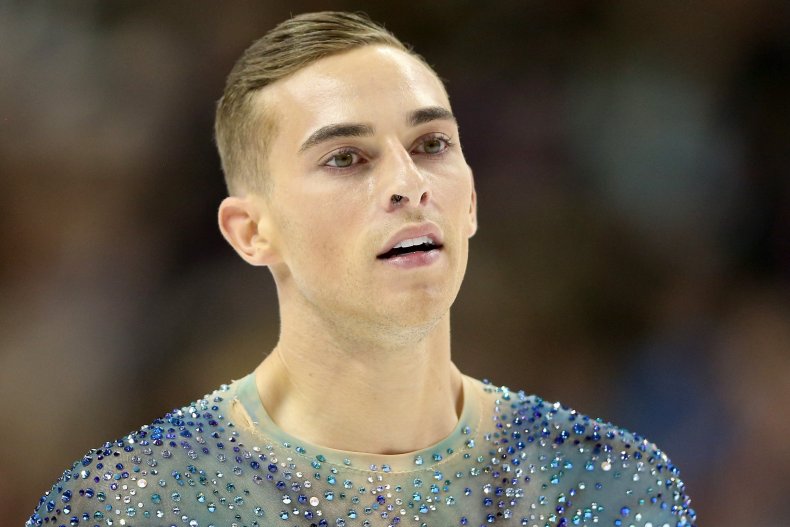 "I was wanting to throw up for like five hours after my performance," Rippon, a Pennsylvania native who's been skating since he was 10-years-old, told Newsweek. His performance ended at 8 p.m. and he didn't get a text from the committee until 1 a.m. "Oh baby, I wasn't going to sleep until I got that text message," he added.
He headed back to his hotel room with his friends and mother and waited until he received a message: "Congratulations on your nomination to the 2018 Olympics."
That's the moment Rippon knew he had made it, despite, at 28-years-old, being the oldest U.S. figure-skating Olympic rookie since 1936.
"You know, I kind of love being a little bit different and a little bit against the grain," Rippon, who is a decade older than his 17- and 18-year-old teammates, said. "I've done a lot of things later in life ... and I knew that this was my shot."
He's also the first openly gay man to ever compete for the United States in the Winter Olympics. The U.S. hasn't sent an openly gay man to the Summer Olympics in 14 years, either.
"Just being out is important to me, especially in today's political climate," Rippon said. "I want to be visible and be a voice for kids. You should embrace who you are. That's what makes you awesome: not just being gay, but all of the qualities that you have."
Rippon will likely cross paths with athletes representing Morocco, Togo, Kenya, Eritrea, Dominica, Uzbekistan, Iran, India, Pakistan, Malaysia and Singapore, countries where being gay is illegal, punishable by imprisonment or even death. Dozens of other countries competing don't recognize same-sex unions or marriage.
"Yes, there will be countries represented that don't give rights to their gay citizens," Rippon said. "But that's why it's important that someone like me can go to the Olympics and showpeople that yes, I'm an out gay athlete, and being gay has nothing to do with who I am as an athlete."
Rippon hopes to show that being gay isn't "something weird, or scary, or sick," and that "there are gay people everywhere, whether someone wants to admit it or not," he said.
Rippon said he was thinking about the Olympics non-stop, but he still has one thing to look forward to after competition: A long vacation and some good food.
"And I don't think about that vacation all the time because right now, every day, I'm just living my dream," Rippon said. "I'm getting ready for the Olympics!"
But there's one thing he can't wait to do after the competition.
"I just want a damn slice of pizza," he said.