Who Is Ady Barkan? Dying Health Care Activist Vows to Appear at House Medicare for All Hearing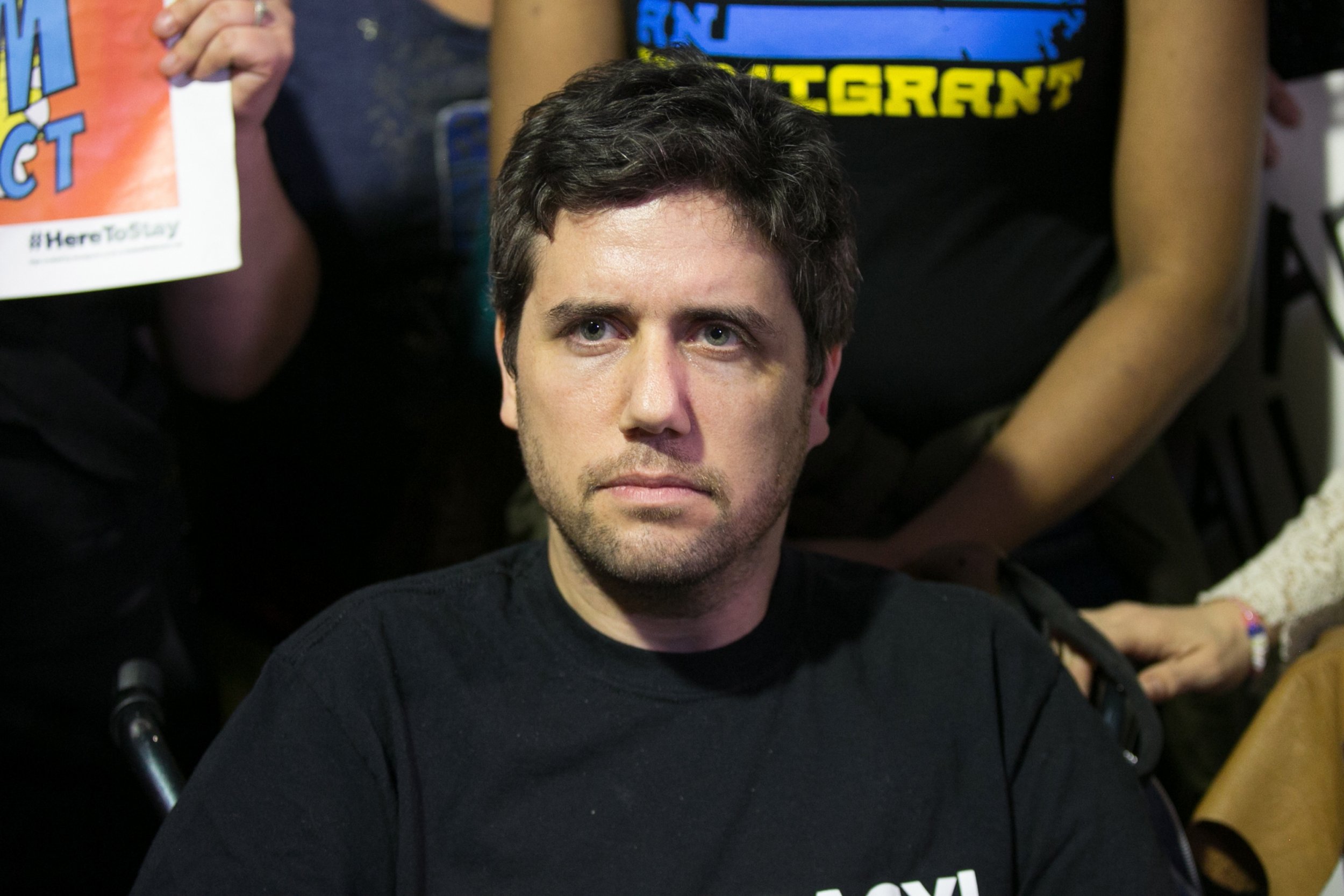 Health care activist and lawyer Ady Barkan, who is battling a terminal disease, will travel across the U.S. to give evidence at Congress's first ever hearing on Medicare for All.
Ady Barkan, who has the terminal neurogenerative disease ALS, also known as Lou Gehrig's disease or motor neurone disease, will travel from California to Washington D.C. with two full-time carers to attend the hearing of the U.S. House Rules Committee on Tuesday.
He was invited to the hearing by two Democrat representatives, Speaker Nancy Pelosi and chairman of the House Rules Committee Jim McGovern. He will give evidence using a computer system that tracks his eye movements and converts text into speech, the political group he founded, Be A Hero, said in a statement.
Barkan will describe his experience of the American health care system and champion the need for quality health care to be available to every American as a right, according to Be A Hero.
The announcement of his appearance followed concerns that there would not be enough advocates for single-payer health care giving testimony.
Of the four people testifying for Democrats, only one was a champion for Medicare for All, the single-payer health care system that would transition everyone to Medicare, the Huffington Post reported.
"Progressives have a plan to fix the American healthcare system once and for all," Barkan said. "It will take immense effort and teamwork for me to attend this hearing, but that is what is required—from me and thousands of other healthcare heroes—to deliver us the change that the American people deserve," he said.
Working for the progressive advocacy group the Center for Popular Democracy, Barkan started the "Fed Up" campaign in 2012, a grassroots movement to pressure the Federal Reserve to implement policies that would help lower income workers.
He went public with experience of terminal ALS after he was diagnosed in 2016. In 2017, he challenged U.S. Senator Jeff Flake on a flight about his vote on proposed tax cuts, which Barkan argued would have a knock-on effect on people's access to medical cover and social security payments, CNN reported.
Barkan requires full-time home care that costs his family $9,000 per month over what his insurance company pays. The 35-year-old said that corporations were at odds with the medical profession and he hoped his testimony before Congress would change that.
"For 100 years, visionary patients, nurses, doctors and organizers have fought to ensure that everyone in America gets the health care they need.
"But time and again, our movement has been stymied by the corporations and people who make money off of our illnesses."