Who is Aimee Stephens? Landmark Transgender Rights Supreme Court Case Explained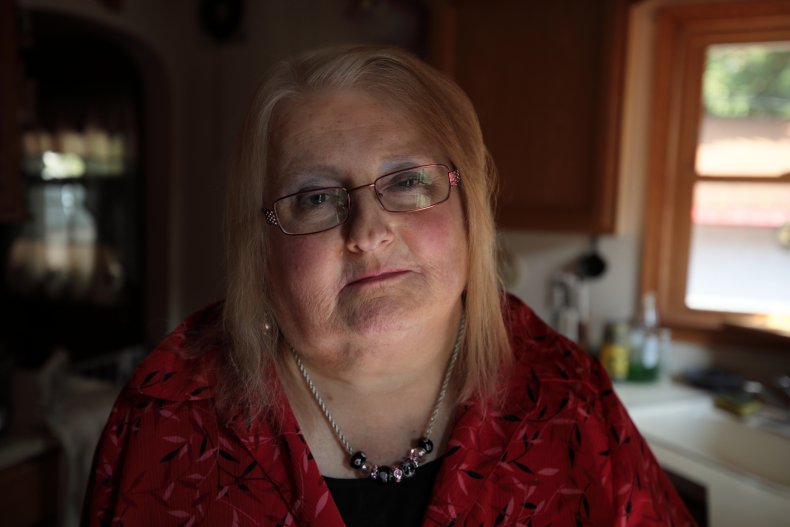 In 2013, Aimee Stephens, 58, nervously told her boss she is transgender. Two weeks later he fired her because she was no longer going to "represent himself as a man."
On October 8, the Supreme Court will hear her discrimination case, the first of its kind. Their decision will have serious ramifications for LGBTQ people, specifically transgender Americans. But transgender rights activists are nervous about the outcome considering the rightward turn of the court and the Trump administration's actions against transgender people.
Here's everything we know about Aimee Stephens, the case and the impact it will undoubtedly have on transgender Americans.
Who is Aimee Stephens?
Stephens was born into a Southern Baptist family in Fayetteville, North Carolina. Stephens later married her wife, Donna, and relocated to the Detroit, Michigan area. She originally studied to be a Baptist minister before pivoting to funeral services.
Starting in 2008, Stephens decided to seek therapy to treat her ongoing depression. It was through therapy she finally came to understand her authentic identity, which at first left her in peril.
"I got to a point that I didn't see myself being able to go forward," Stephens told The Guardian on Monday, describing her mental state. "But I knew I couldn't go backwards either. And if I was going to be stuck in that situation, what was the point in going on? I couldn't keep being two people."
She first came out to her wife and then later to others in her life, including supportive coworkers at R.G. and G.R. Harris Funeral Homes, where she had worked for nearly six years. Most people were accepting, but there was one person she refrained from telling until she absolutely had to: Thomas Rost, her boss.
Stephens said she had a good working relationship with Rost before she came out to him in a letter. Two weeks after she came out, Rost fired her, offering severance and a deal which would prevent her from seeking legal action for her termination.
"I couldn't do that," Stephens told The Guardian. "There was too much at stake."
In a separate interview with the Associated Press on Monday, Stephens said she knew what Rost did wasn't right, "in fact, it was downright wrong."
"But I also realized it wasn't just me, that there were others in the world facing the same tune," she told the Associated Press.
Rose, for his part, wrote in the Washington Post in June that he "followed the law by applying my dress code" and that he believes the lawsuit is using his business as a pawn to "achieve a larger political goal."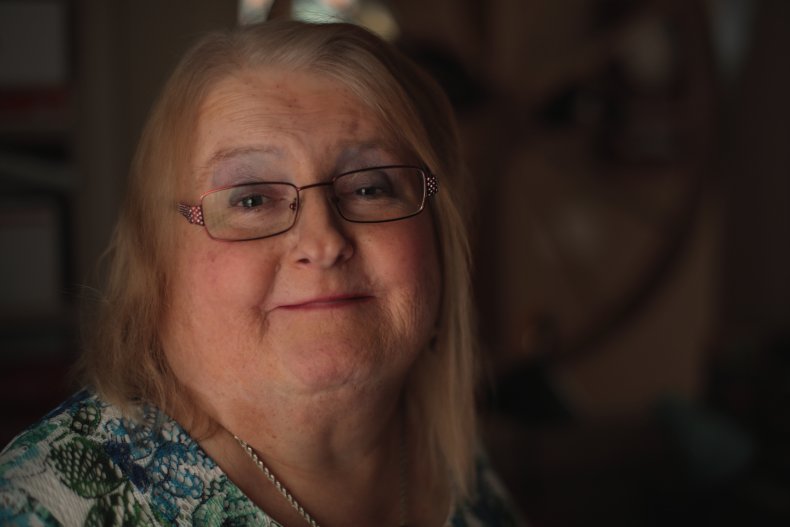 What's at stake for LGBTQ people?
Even though LGBTQ people have achieved enormous gains in recent years, Stephens case singles out a glaring reality many queer people are forced to live under: they can still be fired from their job for being LGBTQ in the majority of the United States.
Only 21 states have protections against discminiation for LGBTQ people. Stephens case argues discrimination against LGBTQ people, especially transgender Americans, are protected under Title VII of the 1964 Civil Rights Act, which protects against discrimination on the basis of sex.
"The definition of being transgender is someone who identifies differently from the sex assigned to them at birth," Jay Kaplan of the American Civil Liberties Union of Michigan's LGBT Project told The Guardian. "If the motivation for firing somebody is because they're transgender, it's motivated by sex. It's sex discrimination," he said.
The Trump administration disagrees, saying in a brief filed to the court, "Sex stereotyping by itself is not a Title VII violation," basically saying an employer has the right to terminate an employee on the basis of them being transgender.
The Alliance Defending Freedom (ADF), a conservative organization which supports Rost and the Trump administration's position says using Title VII of the Civil Rights Act is an overreach.
"Redefining sex discrimination will cause problems in employment law, reduce bodily-privacy protections for everyone, and erode equal opportunities for women and girls, among many other consequences," the ADF wrote in a legal brief to the court.
If the court sides with Stephens, it could set a constitutional precedent protecting LGBTQ Americans in the workplace, housing, etc. However, if they side with Rost, more LGBTQ Americans could receive the same treatment Stephen's received, igniting a culture war and potentially lead to a cascade of cases involving discrimination against LGBTQ people in the states where they are not currently a protected class.
Why is this case so important?
There's widespread violence against transgender people in the United States. There have been a reported 19 cases of murder against transgender people in 2019, primarily transgender women of color.
In addition to violence, transgender people are more likely to face LGBTQ discrimination, according to the Human Rights Campaign. Additionally, transgender people are more likely to live in poverty and/or be unemployed than their lesbian, gay and bisexual counterparts.
Additionally, the Trump administration reinstated a ban on transgender people serving in the military in April. The administration has also removed protections for transgender Americans in insurance coverage and health care. Shortly after taking office, President Donald Trump also reversed guidelines for public schools on how to best accommodate transgender students.
A 2015 study by the National Center for Transgender Equality found that 40 percent of transgender adults reported attempting suicide at some point and 92 percent reported attempting suicide before the age of 25.
But it's the troubling state of transgender rights that's the ultimate catalyst for why Stephens decided to pursue legal action. She told The Guardian she found strength in choosing to live and seek legal action against her former employer.
"In the long run, you're just accomplishing what a lot of society wishes they could do: erase you from existence," she said.
But Stephens told the Associated Press that she's finally reached a personal sense of peace.
"I'm happy being me," she said Monday. "It's taken a long time."
The Supreme Court is scheduled to hear Stephens' case, in addition to two other LGBTQ cases, on October 8. Their decision won't be announced until some time next year.
If you have thoughts of suicide, confidential help is available for free at the National Suicide Prevention Lifeline. Call 1-800-273-8255. The line is available 24 hours every day.