Who Is Alex Azar? Trump's New HHS Secretary Pick Lobbied for Big Pharma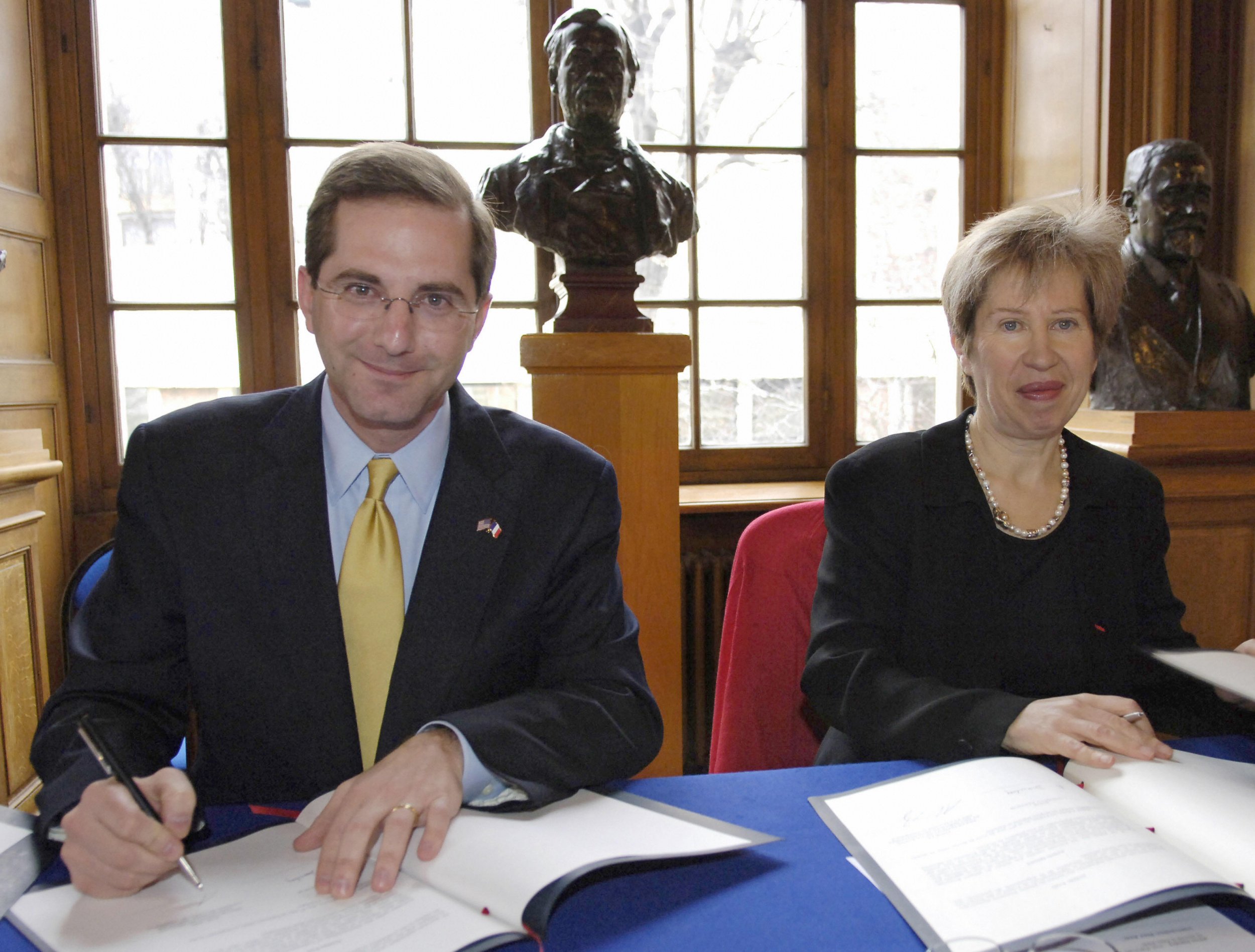 Alex Azar, a former pharmaceutical executive, has been tapped by President Donald Trump to be the next secretary of Health and Human Services.
"He will be a star for better healthcare and lower drug prices," Trump tweeted from the Philippines on Monday.
Until last year, Azar was the president of the American division of pharmaceutical giant Eli Lilly where he oversaw lobbying efforts and corporate branding. When Azar joined Lilly, seven states were suing the company for allegedly pushing for off-label uses of a drug for treating bipolar disorder and schizophrenia.
Before that, for six years, the Yale Law School and Dartmouth graduate worked in President George W. Bush's Department of Health and Human Services, where he was first a General Counsel and then later became the Deputy Secretary. He won unanimous Senate approval during his confirmation process for that post.
While serving in Bush's HHS, he helped to combat bioterrorism, prepare for public health emergencies and develop regulation. Some of the key issues he worked on were the federal medical response to Hurricane Katrina, repatriation of Americans evacuated from Lebanon, and the feared bird flu outbreak of the mid-2000s.
In a press release announcing his departure in 2007, Azar said of his time in the administration, "Our human services programs encourage individual responsibility and help families achieve independence." He left to pursue opportunities in the private sector, according to that release.
Azar, who would oversee Obamacare for the Trump administration, in June told Bloomberg TV, "I'm not one to say many good things about Obamacare, but one of the nice things in it is it does give a tremendous amount authority to the secretary of HHS. ...There are still changes that can be made to make it work a little better than it has been."
Azar once clerked for then-Supreme Court Justice Antonin Scalia. In 2011, he worked on then-presidential candidate Mitt Romney's campaign as a member on his justice advisory committee, which included several former Bush and Reagan administration officials.
He would succeed Tom Price, the former secretary of Health and Human Services who resigned after reports that he used taxpayer-funded private planes for personal trips.
Azar is one of many new cabinet members who come from the corporate world, and seem to contradict Trump's supposed intentions to "drain the swamp."
Azar is married with two children, and currently resides in Indianapolis, where Eli Lilly's American operations are based. He went to Dartmouth for undergrad and Yale for law school. Azar grew up in Salisbury, Maryland, where graduated from Parkside High School.