Who is Alex Fine, Cassie's New Boyfriend? Singer Pictured with New Man After P Diddy Split
Cassie appears to have moved on to greener pastures following her split with rapper P Diddy. The R&B songstress was pictured cozying up to and kissing her new man, Alex Fine, on Instagram.
Fine, 25, is a personal trainer and bull rider. He serves as the director of health for Hemp Hydrate, a CBD-infused water. However, many Riverdale fans may recognize him as he's often spotted or pictured with cast members like KJ Apa and Hart Denton—who are among his famous clientele. Charles Melton, also a client of Fine's, lives with him at his home in the Laurel Canyon neighborhood, which is located in the Hollywood Hills.
Vanity Fair described Fine as "a trainer, part-time 'spiritual adviser,' friend, nutritionist [and] therapist." He got into training after reaching out to Bradley Cooper's trainer for American Sniper, C.T. Fletcher. Fletcher offered Fine a position with him that would start immediately, coinciding with him being slightly over one week away from graduating from college. Things worked out for Fine, who has since trained the likes of Jennifer Aniston and Reggie Bush.
"Each one of the people I work with, it's a bond . . . because you realize with a lot of people, they're C.E.O.s or actors or athletes, they never have really spent one-on-one time with someone in a while, just because there's so many people around them," Fine told Vanity Fair. "There's always family around them or friends or assistants but no one ever has one-on-one time that they can just talk or be real with, or they don't want to say something in front of someone because someone else is in the room, and that's what's interesting about this. That's why we become close."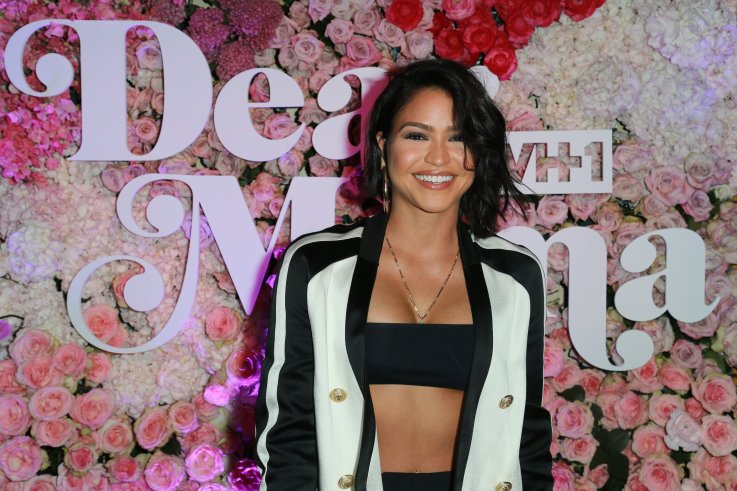 Fine shared a picture with Cassie to Instagram on Tuesday with a caption that read: "'19." Cassie, for her part, shared the same picture Fine did to her Instagram Story with the caption "Baby." The 32-year-old "Me & U" singer also shared a dual picture to her Instagram page that showed her with Fine and her mother in one photo, but the second featured the couple locking lips.
Cassie's representatives confirmed to LoveBScott.com in October that she and Diddy had, in fact, called it quits after 10 years together. At the time, the entrepreneur was rumored to be dating model Jocelyn Chew. "They are indeed no longer together and haven't been for months," her camp said in a statement.
Pictures of Cassie and Fine surfaced after Diddy seemingly attempted to win back his ex-girlfriend on October 26. He captioned a post on Instagram that featured a screenshot of Michael Jackson's "The Lady In My Life," writing: "If anyone sees @cassie this weekend please tell her to listen to this song 100 times. LOVE."