Who Is Alex Kozinski? Judge Is Accused of Sexual Misconduct By Nine More Women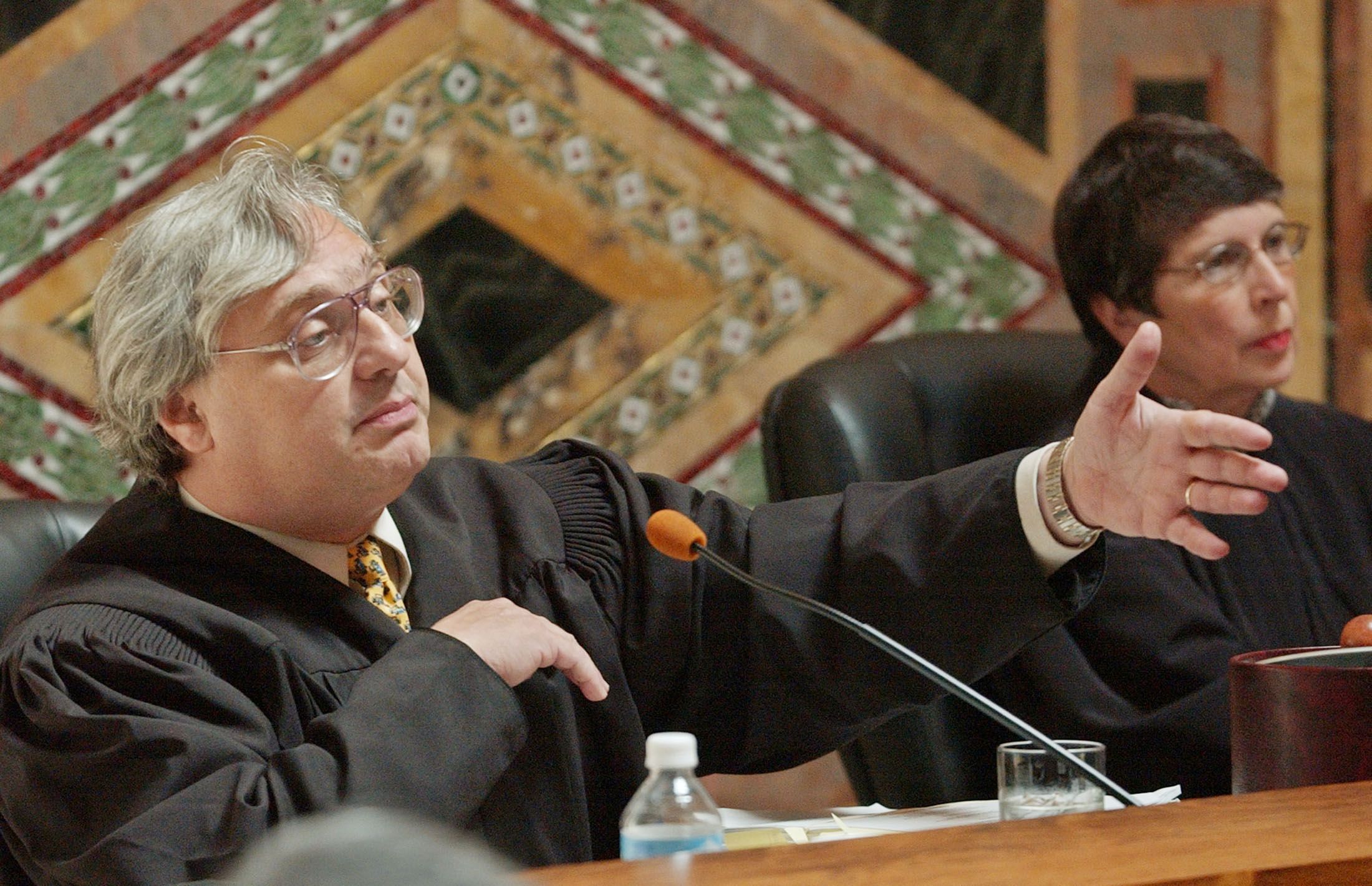 Nine more women have recently accused Alex Kozinski, a prominent judge on the U.S. Court of Appeals for the 9th Circuit, of sexual misconduct.
According to a report by The Washington Post, the judge—who now faces allegations by roughly 15 women—purportedly made sexual comments and inappropriate body contact. The new accounts span decades and include those who have worked for him and women who have run into him in events.
One of the new testimonies indicates that Kozinski approached a lawyer during a legal community event around 2008 in downtown Los Angeles. While she was alone in a room, the judge approached her inadvertently, "gave her a hug and kissed her on the lips." A law student at the University of Montana said that Kozinski "pressed his finger into the side of her breast" during a 2016 reception, the publication said. Other accounts describe similar incidents.
Earlier this month, the Post revealed that six women—most of them former clerks or more junior staffers in the circuit he belongs to—accused Kozinski of sexual misconduct. Heidi Bond, a law clerk, said that he "pulled up pornography on his computer, asking if she thought it was photoshopped or if it aroused her sexually." He released a statement denying these allegations.
""I have been a judge for 35 years and during that time have had over 500 employees in my chambers," the Post cited his statement. "I would never intentionally do anything to offend anyone and it is regrettable that a handful have been offended by something I may have said or done." When the Post released the story, the judge later told the Los Angeles Times that he did not remember "ever showing pornographic material to my clerks."
Before the nine women came forward with sexual allegations, Chief Judge Sidney R. Thomas of the U.S. Court of Appeals for the 9th Circuit had already begun a review of Kozinski's misconduct on Thursday, the Post reported.
Born to a Jewish family in Romania in 1950, Kozinski is a conservative judge appointed by then-President Ronald Reagan in 1985—and he is well known for his controversial remarks. Earlier this year, Kozinski told 60 Minutes reporter Lesley Stahl that the guillotine or firing squad might be more appropriate, so citizens should not believe that death penalty is a humane procedure. He added that lethal injections make executions look like they are "peaceful, benign…like going to sleep."
The judge is also regarded as a libertarian and a "troublemaker". He's been described as a person suspicious of government power and believes in the right of owners to use their private properties as they please, even if it means environmental regulations have to be sacrificed.
Kozinski may be "the first prominent legal figure (other than that guy on the Supreme Court [in an apparent reference to Clarence Thomas]) to get called out by the #metoo moment, but he's unlikely to be the last," according to website Above the Law.