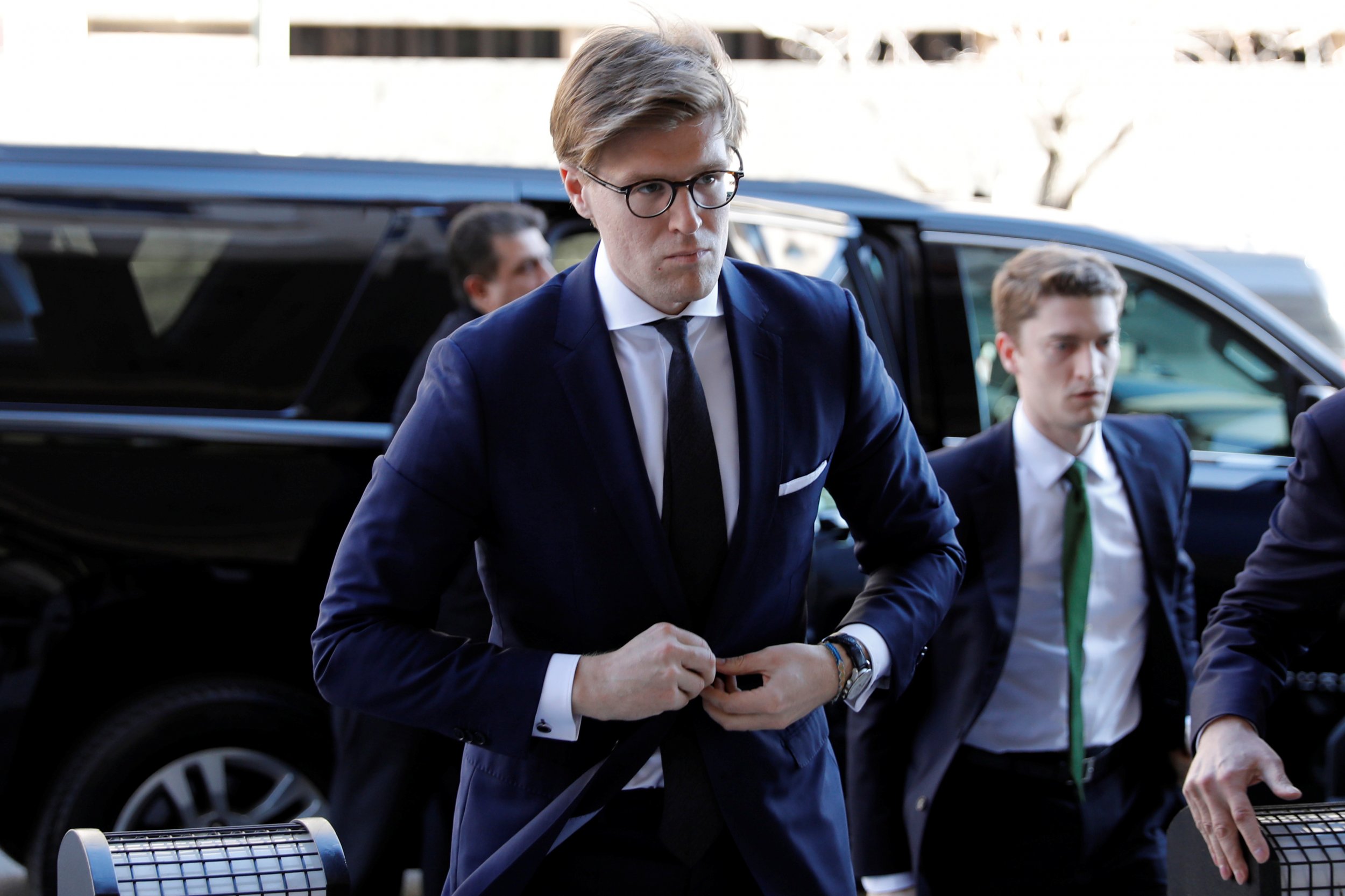 Updated | Alex van der Zwaan, a lawyer who once helped prepare a report for the Ukrainian government, pleaded guilty on Tuesday to lying to federal agents as part of Special Counsel Robert Mueller's probe into Russian interference in the 2016 presidential election.
Documents charging van der Zwaan are dated February 16 and were filed publicly Tuesday morning. His sentencing is scheduled for April 3.
Related: Who is Richard Pinedo, who pleaded guilty in Mueller probe?
Van der Zwaan, 33, is a Dutch lawyer who helped prepare a report for the Ukrainian Ministry of Justice on ex-Prime Minister Yulia Tymoshenko in 2012, according to court documents. He worked at the time for Skadden, Arps, Slate, Meagher & Flom, a high-profile company with 22 offices and more than 1,700 attorneys.
The firm said Tuesday that it fired van der Zwaan last year and has been cooperating with authorities, according to The Washington Post. He published a paper for the firm as recently as April 2017.
A 2012 Skadden report on the Tymoshenko case, available on a Ukrainian government website, described van der Zwaan as a "participating attorney" who focused on "cross-border transactions and disputes covering various industries and sectors." The report said he was fluent in Russian. (The cached version of his Skadden biography said he also speaks Dutch, English and French.)
Around September 2017, the Department of Justice requested information and documents from Skadden related to the work it did on behalf of Viktor Yanukovych, the former president of Ukraine whose political party is considered pro-Russia, The New York Times reported at the time. Paul Manafort, the former Trump campaign chairman who is facing charges in the Mueller probe, did work for Yanukovych's party.
Van der Zwaan also has family ties to the Russian elite: His father-in-law is German Khan, who Forbes ranks at No. 11 on its list of billionaires in Russia. Khan is worth around $10 billion and made his money from oil, banking and telecommunications, according to Forbes.
Mueller's team questioned van der Zwaan last November as part of its investigation into Manafort and former Trump campaign adviser Rick Gates. During that interview, he lied about when he was last in contact with Gates and with someone in Ukraine who prosecutors refer to as "Person A," according to the court filings. He also falsely claimed to not know why his law firm had not provided to the special counsel a certain email between him and "Person A."
Gates and Manafort have pleaded not guilty to charges including money laundering. Gates is expected to change his plea to guilty in the coming days, but Manafort is fighting the charges and has filed a lawsuit against Mueller, the Justice Department and Deputy Attorney General Rod Rosenstein.
Unlike in some of the other Mueller plea agreements, the one for van der Zwaan does not include a cooperation stipulation. But that does not mean he is not cooperating. Prosecutors often decide to keep such agreements under seal, according to Patrick Cotter, a former federal prosecutor. When it does appear in a plea agreement, "it's there because the prosecutor wants it to be there," Cotter previously told Newsweek, likely as "a way of sending a message to other potential people that you want to interview."
Van der Zwaan was charged the same day that Mueller's team announced an indictment against 13 Russian individuals and three Russian companies associated with the Internet Research Agency, a troll operation. That day, the special counsel's team also announced a guilty plea from Richard Pinedo, a California man who sold bank account numbers to Russian entities.
This article has been updated to include additional biographical information about Alex van der Zwaan. It was later updated again to include information from his guilty plea.