Who Is Alexis Skyy? Reality Star Says She Loves Rob Kardashian After Fight With Blac Chyna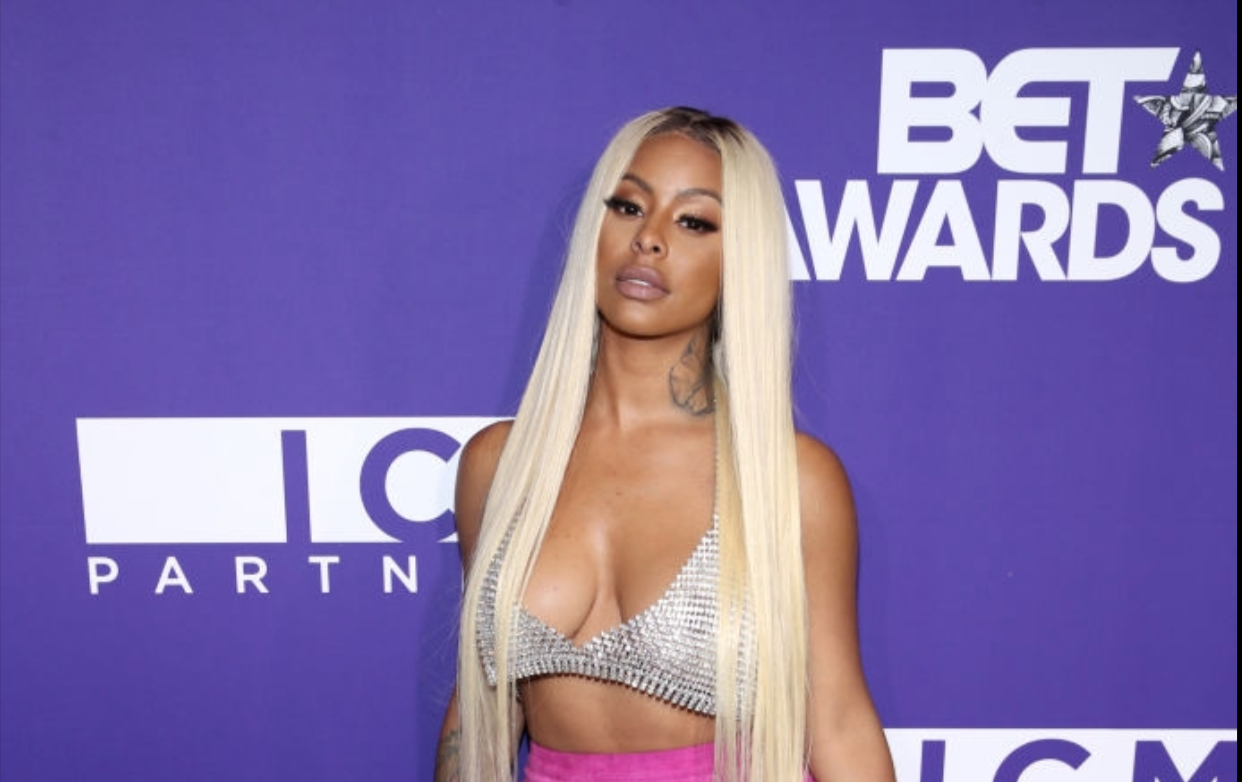 Alexis Skyy has found herself in the middle of some Kardashian drama, but she's not new to the reality TV scene. The Love and Hip Hop star could be in a relationship with Rob Kardashian, but that's not what she's known for.
Skyy's name shot to public attention after a fight both in person and on social media with Blac Chyna on January 12. Kardashian seemed to come to Skyy's defense when he posted a photo of the celebrity on his Snapchat calling her his "woman crush Wednesday."
Chyna's current boyfriend, Kid Buu, commented about Skyy's possible relationship on her Instagram. "You really wit Robs fat a** for love or is it just for clout?" he wrote on Thursday, according to Us Weekly. She responded harshly, with love for Kardashian. "Are u with Chyna to sell her coke or just to sniff it with her? & to answer your question...I love Rob."
Skyy is a parent, just like Kardashian. She has a daughter, Alaiya, with rapper Fetty Wap, according to People. The reality star gave birth to her baby in January 2018. Alaiya was later diagnosed with hydrocephalus.
Many questioned if Fetty Wap was really the father, as the pair had broken up almost a year before her conception. Musician Solo Lucci claimed the baby may be his. Skyy maintained Fetty Wap was the father in a lengthy, now-deleted Instagram post in January, according to People.
"I have never not known who my child's father is," Skyy wrote. "Ive been thru so much s*** because of this. I have been called every disgraceful, disrespectful, hurtful word in the book. & It's a shame that I had to go out of my way JUST to prove this to society what I BEEN telling everyone."
Skyy is also aiming for a music career, on top of being a model with a whopping 2.6 million Instagram followers. She only has one song released on Spotify, "No Tiffany," which was released in December.
The rapper has something in common with Kardashian's sister, Kim Kardashian: a sex tape. Skyy's tape with Fetty Wap was leaked in February 2017. It seems Sky may be close with the Kardashian family, as photos of her at Kris Jenner's house have surfaced, according to In Touch. She has also shared snaps of KKW Beauty on her Instagram.