Who Is Alphy Hoffman? Corey Feldman Reveals Name of Third Alleged Child Abuser
Corey Feldman has revealed the name of another man who allegedly abused him when he was a child actor in the '80s: Alphy Hoffman.
Feldman, 46, appeared on Monday's episode of The Dr. Oz Show for a follow-up interview with host Mehmet Oz after he appeared on a November 2 episode and named his former assistant/actor Jon Grissom as one of his abusers.
Oz showed a photo of a man his team deduced as a potential abuser based on information Feldman had previously made public. Feldman identified the man in the photo, and Oz named him as Alphy Hoffman.
"He was the guy who ran Alphy's Soda Pop Club," said Feldman. "I met him when I was 12 years old. He came to my house to pick me up in his car. I'd heard rumors he threw the coolest parties in town and he was well connected.
"He was the son of Bobby Hoffman, who was the top casting director at the time for one of the major studios. That studio ran many of the hit shows that were on TV at the time, from Happy Days to Laverne & Shirley to Mork & Mindy."
Feldman said that being invited to one of Bobby Hoffman's parties was a "very big thing" and that being picked up personally by Alphy Hoffman, his son, was also considered an honor.
"The first few times I went it was fairly innocent," said Feldman.
He said that these parties slowly became more nefarious and "where I met the guy that ended up molest [Corey] Haim...there was a bunch of these guys hanging out at these parties. There weren't a lot of parents at these parties. There weren't a lot of parents there because [Alphy] would pick them up and he became friends with all these kids."
Hoffman is the third alleged abuser that Feldman has publicly identified. He previously named Jon Grissom and former child talent manager Marty Weiss.
Feldman said last week there are six men in total that he suspects of pedophilia, including an "A-lister" who he fears might kill him.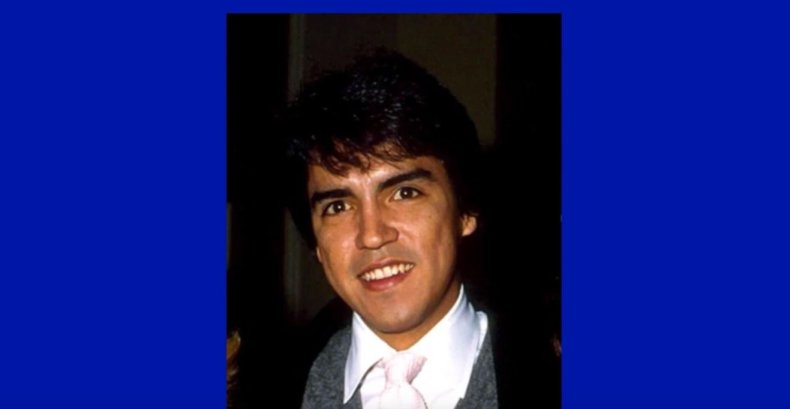 Who is Alphy Hoffman?
Hoffman ran Alphy's Soda Pop Club in Hollywood from 1986 to 1989. It was an exclusive, private club for under-16s working in film and television. The kids would have access to a dancefloor and free-flowing soda, according to Jennifer Juniper Stratford, a woman who attended Alphy's and wrote about the club in 2012 for Vice.
Accordinmg to IMDb, Hoffman has a producer credit on the 1970s comedy New Love, American Style. His father Bobby Hoffman—who died in 1993—was a prolific casting director in the 1970s and 1980s who worked on shows such as Laverne & Shirley, Happy Days and Joanie Loves Chachi.
In a 2004 interview published in 2012 by Vice, Feldman's late best friend and fellow '80s child actor Corey Haim, who died in 2010, said of Hoffman: "I don't think he's a good human being … I lost complete respect for Alphy Hoffman. Alphy sucks! Point-fucking-blank."
Haim said that Alphy's Soda Pop Club parties were attended by other stars including Alyssa Milano, Nicole Eggert, Scott Grimes and Alfonso Ribeiro.
Haim revealed in the interview with fellow Soda Pop Club attendee Jennifer Juniper Stratford he stopped attending the parties because "a few people were starting to do drugs around me and people started drinking. Not Scott, not Alyssa, not Nicole, not us. This was not my drug time yet."
"But a few people would bail the party room and go downstairs and hang out by the pool, which was real nice at nighttime. But we would walk through and you'd see some of the people who were upstairs, some were actors and some were musicians, but the bartender would be like, 'No problem! You guys can have some drinks even though I know you're under age, but I know who you are and you hang out at this place all the time, so here you go.'"