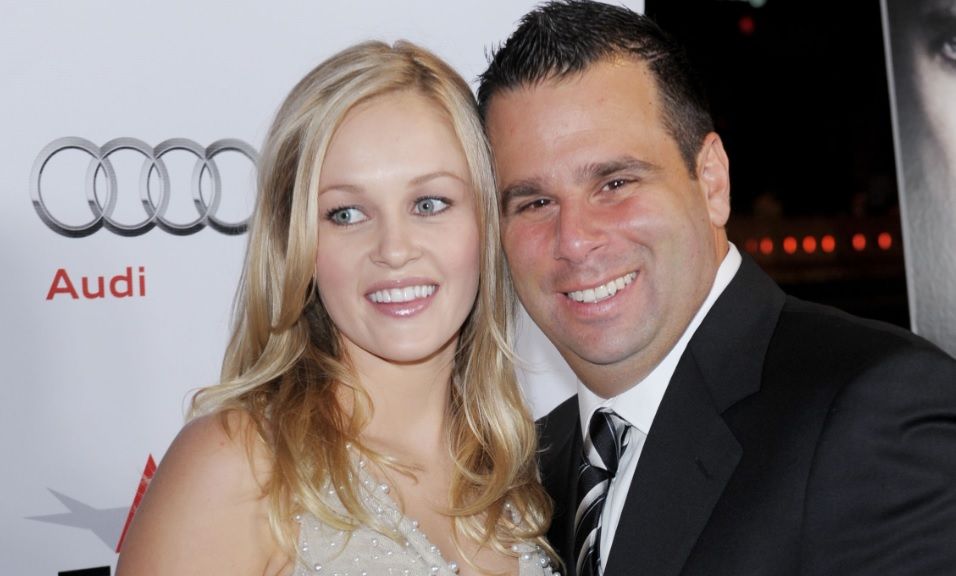 Vanderpump Rules star Lala Kent didn't confirm it, but she's reportedly dating movie producer Randall Emmett. Having a new boyfriend isn't a scandal, of course, but Emmett—a producer on films likeSilence, Escape Plan and Everest—is still married to actress Ambyr Childers, the mother of his two children.
Emmett filed for separation from Childers in April 2015, but dismissed the petition the following year. However, the couple is estranged, and, according to Page Six, a Los Angeles court docket has Childers filing for divorce in January, though it hasn't been finalized yet.
Childers is an actress known for films like The Master, Vice, We Are What We Are and Gangster Squad. She has had reccurring roles on the TV shows Ray Donovan and All My Children. She doesn't appear to be active on social media; her Instagram page isn't verified and she hasn't posted since 2015.
Emmett, on the other hand, does have a social media presence, with more than 115,000 followers; he regularly posts pictures that include his children. "My Angels. Thank you for showing me a love I didn't know or could even imagine," Emmett wrote in a Friday update about his kids.
Last week, he shared a cryptic quote about unsuccessful relationships. "Self-absorbed people only think about what makes them feel good at the moment—they don't have any respect or regard for anyone else. Then they wonder why their relationships fail," the message said.
Another post read, "Never sacrifice your class to get even with someone who has none. Take the high road. Period. Sometimes people never learn."
It was rumored for months that Kent and Emmett were dating, with Page Six confirming the news on Tuesday. The following day, publications like E! Online ran with the development, citing pictures and videos of the rumored couple kissing on December 7 as "irrefutable proof that the romance rumors are, in fact, true."
Kent tried to keep Emmett out of the spotlight. When host Andy Cohen asked if she was dating a married man, the reality star denied the rumor. "No one is going to ever get the answer they're looking for. I'm sorry that I'm not going to put my relationship on the forefront—ever. I'm not going to say that, either," she said on spring the reunion show. "I also don't have the right to speak about someone else's life on national television when they did not sign up for this—and I am leaving it at that."