Who is Amy Dorris? Former Model Accuses Donald Trump of Sexual Assault
A former model has come forward to accuse President Donald Trump of sexual assault in 1997.
Amy Dorris, who was aged 24 at the time, alleges that Trump forced his tongue down her throat in his VIP box at the U.S. Open that year.
Dorris, now 48, spoke about the incident in an interview with The Guardian and claims she was held in a grip she was unable to escape from and groped by Trump, who was 51 at the time.
"He just shoved his tongue down my throat and I was pushing him off," Doris told the publication. "And then that's when his grip became tighter and his hands were very gropey and all over my butt, my breasts, my back, everything."
She added: "I was in his grip, and I couldn't get out of it," she said, adding: "I don't know what you call that when you're sticking your tongue just down someone's throat. But I pushed it out with my teeth. I was pushing it. And I think I might have hurt his tongue."
Trump's lawyers have denied the claims on behalf of the president.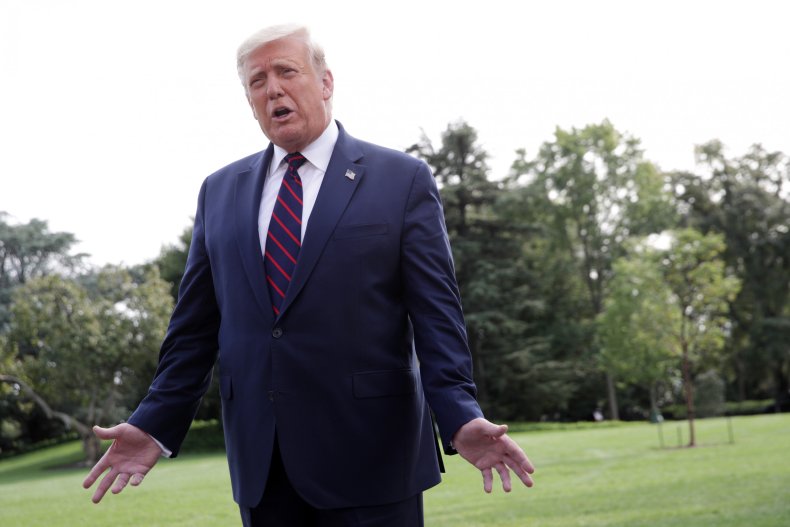 Dorris provided a number of photos from the event where the incident took place and her account is corroborated by several people including her mother, her therapist and a number of friends she confided in.
Who is Amy Dorris?
Dorris is now 48 and a mother to twin daughters. She lives in Florida.
According to IMDB, Dorris was born on October 1, 1972 in Madison Heights, Michigan and is known for acting work in Any Given Sunday (1999), The Accidental Husband (2008) and Who's Your Caddy? (2007).
She also starred in two episodes of Law & Order: Special Victims Unit from 2000-2003 and played Dr. Eliza Glazer in Law & Order in 2002.
Dorris has an account on model casting platform Model Mayhem, where her acting credits match those of her IMDB profile.
"I am an actress and model in South Florida, where I started out before moving to NYC and Chicago," her Model Mayhem profile reads. "I have been in this business for quite a while, also away for a bit for personal reasons. Looking to get some testing going to build my book back up ....Ready for 2017!"
Dorris also speaks about herself on her Explore Modelling profile where she says she is from Tallahassee.
"I think beauty comes from inside the happier we are with ourselves the better we look. Inner beauty helps give us that glow we all want!" she wrote in her bio. "I consider myself a professional and appreciate those I work with to be the same. This industry is tough and whatever we can do to help each other be more effective benefits us all."